WHO: GAY MEN SHOULD TAKE HIV PREVENTION MEDICATION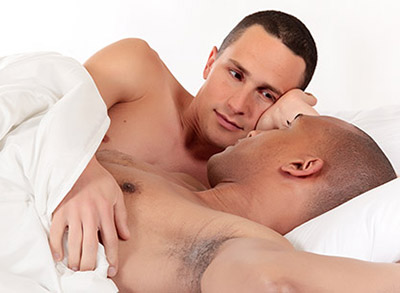 For the first time, the World Health Organisation (WHO) says that gay men and men who have sex with men should take preventive antiretroviral medication as an additional method of preventing HIV infection, alongside the use of condoms.
Known as pre-exposure prophylaxis (PrEP), the medication, if taken consistently as prescribed, has been proven to dramatically reduce the chances (by up to 92%) of HIV infection.
In a statement, WHO said that the rates of HIV infection among men who have sex with men remain high almost everywhere and new prevention options are urgently needed.
It is estimated, globally, that use of PrEP could reduce HIV incidence among men who have sex with men by 20-25%, averting up to 1 million new infections among this group over 10 years.
Studies indicate that men who have sex with men are 19 times more likely to have HIV than the general population, and transgender women are almost 50 times more likely to have HIV than other adults.
Speaking to AFP, Dr Gottfried Hirnschall, Director of the HIV Department at WHO acknowledged that the recommendation did not necessarily apply to all gay men."If you live in a stable relationship or … with both partners HIV negative and you have no risk, you have absolutely no reason to take" the drugs, he said.
According to WHO, in addition to men who have sex with men and transgender women, other groups that are at high risk of infection – known as key populations – include people in prison, people who inject drugs and sex workers.
It recommended that countries remove the legal and social barriers that prevent these people from accessing services, including laws that criminalise sexual behaviours, drug use, gender expression or perceived sexual orientation.
WHO noted that where laws and policies support access to HIV services for these key populations, illness and death due to HIV among these groups has declined and new HIV infection rates remain low or have fallen, especially among sex workers and for people who inject drugs.
"None of these people live in isolation… Failure to provide services to the people who are at greatest risk of HIV jeopardizes further progress against the global epidemic and threatens the health and wellbeing of individuals, their families and the broader community," said Dr Hirnschall.
Despite its effectiveness, PrEP is controversial because critics fear it may lead to an increase in unsafe sexual behaviour. It's effectiveness is also dependent on it being taken consistently.
In May, America's Centers for Disease Control and Prevention (CDC) also recommended the use of PrEP for gay men, especially among those who have multiple partners, who do not use condoms or are in a relationship with an HIV positive partner.
In South Africa, PrEP is not yet offered by government clinics, but can be sourced via private clinics, GPs or organisations such as Health4Men and OUT. At this point, medical aids do not pay for PrEP.