MAMBA SPINS: MICHAEL JACKSON, MARIAH CAREY, LILY ALLEN & MORE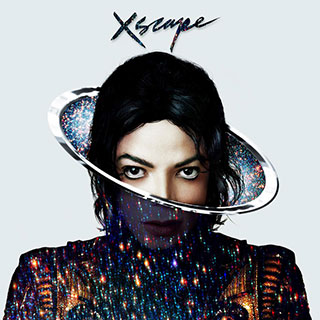 MICHAEL JACKSON – XSCAPE
The King of Pop might have passed away in 2009 but his music is still alive and well, thanks to this, his second posthumous album. Hang the heck on: aren't posthumous albums a shameless money-making sham with poorly-composed and half-finished tracks (I hear you cry…)? And normally the answer is a resounding 'yes' (see MJ's first post-death album plus the Amy Winehouse posthumous album for further proof). But this is different. Why? Cos' famed producer and album 'curator' LA Reid set out to specifically create an album that's better than good.
The story goes that MJ would often write and record songs but not use them for years (his hits Wanna Be Startin' Somethin' and They Don't Care About Us are just two examples of this) so the starting point was his squirrelled-away collection of almost-finished tracks. Reid, along with executive producer Timbaland specifically chose songs where MJ had recorded vocals from top to bottom, an indication that Michael had faith in the tracks' longevity.
The zhooshed-up end result is eight superbly sublime tracks that leave you wanting more. It's MJ as we knew and loved him – no second-rate version here at all. There are already three singles: Slave To The Rhythm (recorded in 1991 about a woman trapped in tough circumstances), Loving You (a catchy number written during the Bad years) and Love Never Felt So Good (featuring Justin Timberlake on vocals too and recorded back in 1983). Also noteworthy are Chicago (about an illicit affair, recorded originally in 1999) and Blue Gangasta (a sort-of sequel to his Smooth Criminal hit and originally recorded back in 1999). Oh, and get the deluxe edition rather – it's got the original songs, a bonus track and two music videos.
DID YOU KNOW? The title was chosen for multiple reasons. 1) it refers to MJ's desire for his music to be an experience that transports the listener, 2) he tended to go with single-word album titles and 3) it's the name of the 8th track on the album.
RATING: 9 out of 10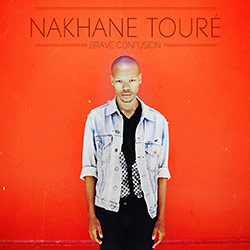 NAKHANE TOURÉ – BRAVE CONFUSION
There are so few openly-gay entertainers out there. So when one of them (us??) releases an album, it's worth noting. Especially when the 'out' artist in question is South African and the album is a SAMA (SA Music Award) winner. Happily, this also isn't a case of needing to pay lip service and support the community just because the singer is 'one of us'. Nakhane's debut album Brave Confusion is worth all the kudos being heaped on it. And it's a peculiar, niched category too: Alternative Music, which is normally not a favourite of mine (so I've listened to the album repeatedly and enjoyed it more and more with each listen).
The album is, as you'd then expect, a genre-defying collection of 13 songs, all of which show off Nakhane's vocal and song-writing abilities. The best way to experience this album is with an open mind, a glass of something red and expensive, and the repeat button on hand. It's sumptuous and engaging, with hints of falsetto, guitar and drums. Lyrically, expect songs about faith, love, sex and passion. Listen out for Christopher, Be Moved, The Dead, Tabula Rasa, If My Heart Were A Field and Utopia.
DID YOU KNOW? For more on Nakhane, check out Mambaonline's interview with him here.
RATING: 8 out of 10
TORI AMOS – UNREPENTANT GERALDINES
An upfront disclaimer: I'm not a Tori Amos fan. Never have been. And I've tried. You see, for me, she's always seemed this too-out-there wishy-washy singer. But with her recent successful tour to South Africa, I figured perhaps it's time to give her another chance. I regret this. Try as I might I just don't see the appeal. Perhaps I was expecting songs that are so lyrically stunning that they'd move me to tears. My bad. Expectations hey! Instead, it's more ploddingly poetic, stumbling along at a snail's pace and going nowhere really. A good example: Giant's Rolling Pin, which sounds like a nursery rhyme/lullaby for adults (but without the benefit of being catchy enough to stick in your head).
But someone's clearly enjoying this stuff and it does have some merits. Like Tori's voice which is truly as gorgeous as it ever was. While her fans (and some are close friends of mine) are going to want to lynch me for saying this, this is tough-sell music. For Tori, it's a return to her roots of alternative pop/rock, but overall the baroque pop/orchestral tones are overpowering. The major fans will probably like it but for the non-Toriphiles, Unrepentant Geraldines isn't likely to covert you to her cause.
DID YOU KNOW? Tori's teenage daughter Tash duets with her on Promise.
RATING: 5 out of 10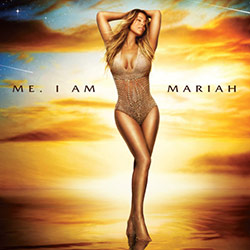 MARIAH CAREY – ME. I AM MARIAH…THE ELUSIVE CHANTEUSE
Mariah Scary's 14th studio album has been three years in the making after numerous release dates across 2012 and 2013 were pushed back and postponed. But the perfectionist in Mariah has won out and the proof reigns supreme across the album's 14 tracks. This is Mariah just as you'd expect – in strong vocal form, able to belt it out when she needs to but also dropping it low at times too. Thematically, expect songs that are mostly about love, sex and exes although Meteorite is M's take on the current state of celebrity culture and how out of hand it's gotten. The only thing that doesn't stick to a degree of consistency is the genre: Mariah might be famous for her R&B octave-busting voice but this album veers all over the song-style map from R&B (obvz), hip hop, disco and even gospel.
And somehow all that genre-dodging doesn't make the album sound schizophrenic. There's a lot to like here, from the catchy, disco-tinged You Don't Know What To Do (featuring Wale on rap vocals), the upbeat (and oddly-named) Money ($ * / …) which has Fabolous on rapping vocals, Dedicated featuring Nas and #Beautiful featuring Miguel. Not everything's a duet though, so don't panic, Mariah can still make music without needing contributors to help. And speaking of contributors the album does have one weak point in Supernatural, a silly little love song which has M's actual kidlets Monroe and Moroccan providing some of the vocals.
DID YOU KNOW? The album's back cover features a drawing that Mariah did as a kid, a drawing she'd named 'Me. I Am Mariah' – hence the title. Well, half of it anyway.
RATING: 7 out of 10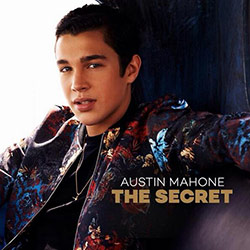 AUSTIN MAHONE – THE SECRET (DELUXE VERSION)
He's been called 'baby Bieber' many times before and the similarities are obvious: Like Justin Bieber, Austin's also young and cute, with major pop yearnings and was discovered via his YouTube following… a following which is now set to become a fully-fledged mainstream music and media brand. The difference, though, between Austin and Biebs is twofold. For one thing, Austin seems clean-cut, wholesome and isn't acting out in a rebellious spoilt brat-style series of reckless stunts. And secondly, while Biebs is tapping into a more hip hop market, Austin's music – a mix of power pop and EDM – harkens back the 90s-sounding pop of acts like the Backstreet Boys, Britney (before the meltdowns) and 'NSync.
The album – an EP of just six songs, unless you have the deluxe which tacks on three more bonus tracks – isn't going to change the way you listen to pop. It's neither ground-breaking and new, nor unfamiliar. So in other words, on the Goldilocks scale of comfortability, it's "just right". Neutral. Perhaps even just a pinch above average. The vocal abilities are there (although his voice does give away his tender, twinky age – 18) but what lets Austin down a bit is the songwriting and the overall package. First single Mmm Yeah is carried almost completely by the catchy hooks and Pitbull's effervescent vocal style, while Till I Find You kicks the album off in a solid-enough way. Think of Austin like a wine: he's on the right track but needs to mature a bit more before he can be uncorked and properly enjoyed.
DID YOU KNOW? Austin's dad died when he was 1 year old so he was raised by his mom Michelle.
RATING: 6 out of 10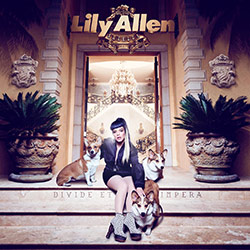 LILY ALLEN – SHEEZUS
Whatever happened to Lily Allen, that quirky pop singer who liked nothing more than to poke fun at pop culture and the world around her in disarmingly silly, bubbly pop tunes? Cos she's not here, on her third album. Well, at least, not as we know her. A lot's changed for Lily since she "retired" from music after her 2009 album It's Not You, It's Me. She's had a miscarriage, become a mom and gotten married – so she's definitely in a different state of mind, one that's perhaps a lot less bitingly cynical and more 'oh look, the world is a harsh place and now the baby's crying, I better go change its nappy'.
Sheezus isn't a total disaster; it just doesn't live up to the effortlessness of previous efforts. It's almost like, after her long musical absence from the scene, Lily's trying too hard to get noticed again and the end result falls flat on its face. There are some gems that stick out though, like the title track, second single Air Balloon and the pop culture commentary of URL Badman. Overall, Sheezus has a noticeably different sound to it than her previous pop efforts as it delves into electro and dubstep territory.
DID YOU KNOW? The album's title is a "little nod to Kanye West", Lily told talk show host Graham Norton.
RATING: 6.5 out of 10