ANGER AS 27 MEN ARRESTED IN LEBANON GAY RAID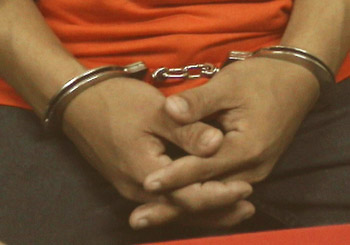 Human rights and sexual health groups have demanded the immediate release of 27 men arrested in a bath house in Lebanon on suspicion of having gay sex.
The judicial police's Moral Protection Bureau raided the Turkish-style bath house in the Beirut neighbourhood of Hamra-Concord on Saturday night.
The raid followed the arrest of an individual who told police that the venue was a gathering place for men seeking sexual encounters with other men.
Those arrested include the owner of the bath house, employees and several clients. All the men were still being held in custody at the Hbeish police station at the time the organisations issued a statement condemning the incident.
A Col. Haddad told the groups that the 27 men had not been subjected to any physical or verbal violence or abuse or to anal tests.
The Lebanese Penal Code prohibits having sexual relations that contradict "the laws of nature", which is punishable by up to a year in prison. Prosecutors, however, are reportedly unlikely to charge them with this but with public indecency instead.
"We made contact with the detainees who expressed their discomfort and confusion regarding the process of the investigation and the charges," said the groups. "It has also come to our attention that at the time of the raid no public sexual act was taking place… and the investigation at the police station revolved mainly around the detainees' alleged (homo)sexuality."
The organisations called for the immediate release of all the detainees and denounced the incident "as a case of homophobic practice that aims to police the sexual rights and liberties of the individuals involved."
The Lebanese authorities have been criticised in the past for forcing men accused of homosexuality to have anal exams. These tests were discredited by the Lebanese Order of Physicians in 2012, but there were reports that they were forced on five men as recently as January.
The organisations behind the statement were Helem, Arab Foundation for Freedom and Equality (AFE), M-Coalition, Marsa Sexual Health Clinic, and the Lebanese Medical Association for Sexual Health (LebMASH).