CAMEROON: SEVEN DETAINED FOR BEING GAY RELEASED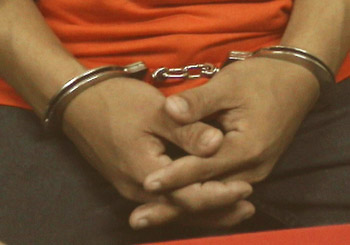 Seven men arrested on suspicion of homosexuality and prostitution in Cameroon have been released.
Police raided a Yaoundé home last week where the men were allegedly found engaging in gay sex acts.
The authorities were informed by neighbours that the home was often visited by gay men. Police watched the location and waited for the group to gather before breaking down the door.
These were the first homosexuality-related arrests reported in the country in a number of months. Cameroon is known for its high rate of prosecution of LGBT people.
According to rights groups Camfaids, police officer Donatus Sembe said last week that the arrested men "are people who are controlled by an evil spirit."
On Wednesday, the Erasing 76 Crimes blog reported that Camfaids had announced that the men had been released.
The detainees expressed their thanks to their attorneys, Michel Togué and his assistant, who convinced the prosecutor to release them.
Togué is one of the few lawyers in Cameroon who is willing to defend LGBT people. He has received death threats against him and his children in connection with his work and his offices were burgled last year.
Same-sex sexual acts are illegal in Cameroon, with penalties of up to five years imprisonment.