Men's three-way gay marriage makes waves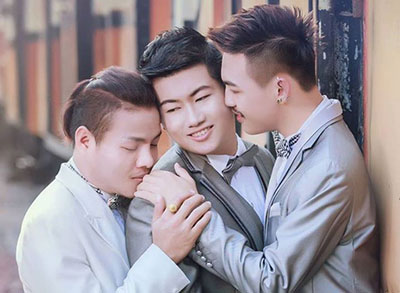 The marriage of three gay men to each other in Thailand has captured the public's imagination.
The trio – identified only as Joke, Bell, and Art – have posted numerous  pictures of their three-way nuptials on a special Facebook page.
One of the photos shows the happy newly-weds holding hands with a caption that reads: "The three of us will forever hold hands and walk together."
According to World Wide Weird News, it's believed that they married in a traditional wedding ceremony on Sunday.
The trio have become something of a media sensation and have been interviewed by numerous local television shows and channels.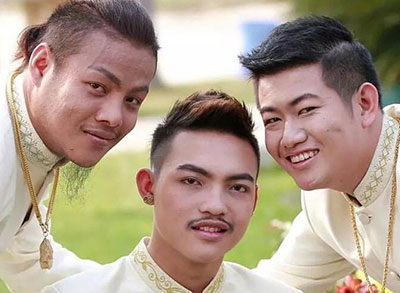 Art wrote on Facebook: "Love occurs unconditionally and is not limited to only two people. Love brings peace to the world."
The polyamorous same-sex wedding won't, however, have any official validity as gay marriage is not legal in Thailand.
While the thee men received much online support, others have painted the relationship as a sign of homosexual excess. This despite around 25% of countries around the world recognising polygamous marriages between a man and more than one woman (including South Africa, under customary law).
In fact, polygamy was widely practised and legal in Thailand until 1935.