Tips to avoid arrest when using dating apps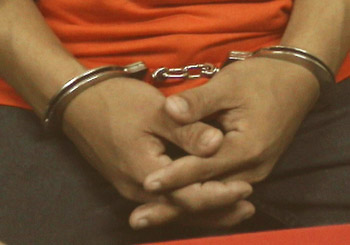 In response to the Egyptian police using dating apps and social media to entrap gay men, a site has published tips that could be useful in any anti-gay country.
According to activist Scott Long, an Egyptian man was recently arrested when he went to meet someone who contacted him on the Growlr app. His date turned out to be an undercover policeman.
The latest incident follows reports that over the last two years the Egyptian authorities have been using social media, as well as dating apps, to track down and arrest gay, bisexual and other men who have sex with men.
Hook-up app Grindr has taken to warning its Egyptian users to exercise caution when setting up dates with other men and the GPS location facility on some apps has been disabled in countries where gay men are criminalised.
On his blog, Long has now published tips that could be applicable to anyone using online platforms to meet people in countries where there is a risk of arrest or violence because of their sexuality or gender identity.
1) Do NOT arrange meetings with strangers you only know through the Internet. Apps like Grindr, or Internet personals ads, are not safe. Even if you have long chats with people you know through Grindr or other apps, and they seem real, they may be using tricks to fool you. You could be arrested as soon as you arrive at the meeting place.
2) Police are using the things people post on the Internet — including their personals ads — as evidence against them if they are arrested. NEVER post any face pictures of yourself. Do NOT post your real name, or any information that could be used to identify who you are. If you use a nickname, make sure nobody could trace it back to your real identity.
3) Don't post your phone number online, including in personals ads, because it can be used to track you. If you need a phone number to meet people through these ads, get a separate, unregistered number without a contract.
4) Remove anything that could be incriminating – including revealing pictures of yourself, or embarrassing videos – from your computer or your phone, in case the police seize them.
5) Please download an encryption program, to put everything on your phone in a secret code so that no stranger can read it. These programs can also encode your chat, texts, and voice calls, so that outsiders can't intercept them. You can get these encryption programs for free:
• If you have an IPhone, download Signal here.
• If you have an Android phone, download Boxcryptor here. It's also available for Windows computers here.
• Or, if you have an Android phone, you can download TextSecure to protect your texting, and RedPhone to protect your voice calls.