MSM community project leaves a legacy of love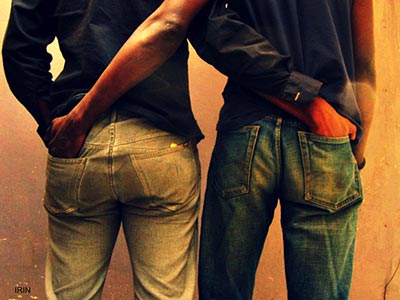 When it started, volunteers named it "Boithato," or "love" in Sesotho. Almost five years later, one of Mpumalanga's few projects aimed at preventing HIV among men who have sex with men (MSM) has shuttered its doors but for many men, it may have left a legacy of love.
Launched in 2011 by the Johannesburg-based Anova Health Institute and partners, the Boithato project started with a small group of volunteers who wanted to help reduce the HIV risk of MSM.
"They thought for the project to make an impact, for them as volunteers…to make an impact, they must start on the basis of love – participants loving themselves as individuals, caring for each other," said Nkuli Mlotshwa, who coordinated the four-year project that recently closed its doors in rural Mpumalanga.
Not all men who have sex with men identify with terms like "gay" or "bi-sexual" so many organisations will often refer to men under the broader term, "MSM." Due to a range of factors including lack of access to healthcare, MSM are a high HIV risk group.
A recent Human Science Research Council study found that the HIV prevalence rate among Durban MSM was as high as 48 percent.
According to the Mlotshwa, increased rates of HIV testing among MSM in the Ermelo area – accompanied by their growing representation on local AIDS council – are just two of the project's successes.
Labour of love opens doors for men, families
But for many young men and their families, Boithato opened up new avenues towards acceptance.
Bongani Lubisi from Standerton said he found acceptance in his peers that paved the way for his family to also accept him.
"At age 14, I told my family that I was gay but my father had a hard time to accept me," Lubisi told OurHealth. "I remember, he used to say, 'I am ashamed to call you my son. Because of you my surname will not continue.'"
My secret led me to having unprotected sex with older men and contracting sexually transmitted infections more times than I can remember"
"With the help of my friends from Boithato project, he is learning to accept and love me the way I am," Lubisi added.
Participating in the Mpumalanga Men's Study, the project also helped researchers discover that about 28 percent of MSM surveyed in Mpumalanga's Gert Sibande District were living with HIV.
One of these men is Bongani Nkosi.* Originally from the small town of Sulphur Springs, Nkosi said growing up in the close-knit community was a real challenge as a young man who early on in life knew he was attracted to other men.
"I always knew I was a MSM since I can remember, but I kept it as a secret from my family and community because I wasn't strong enough to fight stigma and discrimination," said Nkosi, who added that fear of being rejected in his community forced him to lead a double life.
"My secret led me to having unprotected sex with older men and contracting sexually transmitted infections more times than I can remember," he said. "How could I have told my family or community that I was gay? When I was growing up, being gay was associated with being weak and afraid of accepting responsibilities."
Nkosi was later diagnosed HIV positive. As of 2014, he had not yet told his family, but had begun to find emotional support from other men he met through the project.
While the project was only ever slated to run for four years, National Association of People Living with HIV and AIDS' (NAPWA) Lucky Gwebu says he is sad to see the project go. He vowed that NAPWA and other organisations would continue to fight against HIV and discrimination.
"A rural district such as Gert Sibande is faced by many challenges and discrimination of MSM is one of them," Gwebu said. "That negative attitude is not helping us in the fight against HIV and other social ills."
But Mlotshwa says that although the project's grant has run out, health workers and district HIV coordinators in the area are committed to continue to work with the MSM community.
*Name changed upon request.
** Article by Health-e News.