SA's Xander Steyn on bullying, coming out and Mr Gay World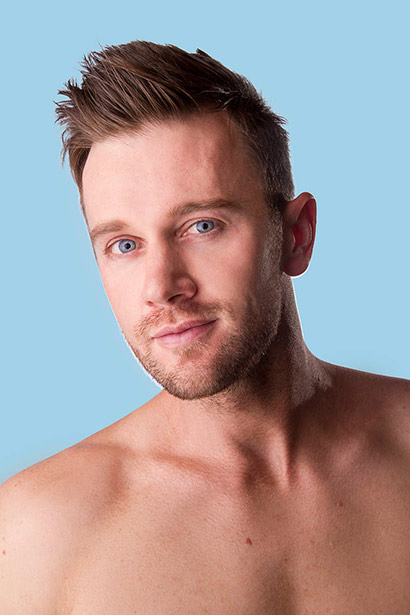 AleXander Steyn, Mr Gay World Southern Africa 2016, is about to jet off to Spain to compete in the ninth Mr Gay World contest.
This Bloemfontein creative is a strong contender for the title. He's not only easy on the eye, to say the least, but he's also smart, socially conscious and a great speaker. And then there's that talent…
Xander is a qualified architect who is also an actor, singer, songwriter, dancer, director, choreographer, voice over artist, painter and teacher. And not just in theory; he's been recognised for his work, directed and starred in numerous productions, acted in Generations , recorded an album and taught musical theatre in South Korea.
In his first interview with Mambaonline, he opens up about why he's taking part in Mr Gay World 2017 and what motivates him to make a difference.
When do you leave for Madrid ?
I leave on the 3rd of May! I feel a bit nervous to be honest. I don't really know what to expect but I'm excited to meet fellow LGBTQ+ activists.
Is there a particular LGBTQ issue that you'll be addressing as SA's representative?
My campaign #loveALL addresses a range of issues such as bullying and homophobia.
Have you been a victim of bullying yourself?
I have yes, as a kid. I can still hear the voices calling me 'moffie' and 'sissie'… Children can be very mean, hence my campaign.
In your profile video you talk about eradicating homophobia by starting with children. How should we do this?
By actively teaching kids that anyone who is 'different' from what they think is normal is also just a human in need of love. Just love them… accept them… love all.
What kind of coming out experience did you have?
My coming out story happened quite late in my life. I was 27. My family did not take it well. I was brought up in a very conservative 'pastorie' home, but I had a wonderful childhood. My mom, two sisters and I are very close today, but we had to go through a few rough patches to get there.
When you were growing up, did you have any role models or idols?
Not really, hey! I looked up to all the first team rugby players, and wanted to be big and strong like them. Well, maybe I just had crushes on them [Laughs]
What has been the biggest challenge that you've had to face in life?
Probably the struggle with my sexuality and having to accept myself totally for who and what I am.
You've taken part in Mr Gay SA pageants before and even came in second place in 2011.
I feel like it wasn't my time yet in 2011 so I entered again. I really think that I was chosen to be a voice, especially looking at my past. I have to use all the negative things that have happened and turn them into something positive. If I can just reach one LGBTQ+ person in need, then that would be enough for me.
What kind of preparation have you done for Mr Gay World?
Firstly, my campaign #loveALL, which I already started in mid 2016 and then trying to go to gym every day, reading up on issues concerning the LGBTQ+ community globally, and so on. There's no real 'guide' to know exactly what to be prepared for, so I'm just going to go there and give my best! Luckily I have two very supportive Directors: John Louis O'Niel and Johann van Niekerk!
Will you be wearing a national costume?
I am, yes. The very talented Peter Bondisio is making it for me – as well as my swimwear, suits and many other beautiful couture pieces to wear at all the functions. My national costume is truly one of a kind! Traditional Ndebele beadwork is the main focus with a 'royal crest' that runs over my chest and upper back.
You're the only representative from Africa. Do you feel this gives you added responsibility?
An added responsibility indeed! Our continent has a very anti-gay reality and South Africa is the only country where gay marriage is legal. There is so much work to be done and there are so many lives in danger on a daily basis.
You're in a relationship, right? Tell us a little about him and how you met him?
We actually met at Pretoria Gay Pride in October last year. He is truly an amazing person, beautiful on the inside and out and so supportive. Love him to bits!
You've chosen to live in Bloemfontein, which has a reputation of deep conservatism…
I chose to live here mostly because I wanted to be closer to my family. Life's short and family as well as true friends are more important than any other external factors, I believe. Bloem has a conservative reputation, but I think it's just because it is stereotyped as being a 'boere gemeenskap'. You'd be surprised as to how accepting this community is and as to how many 'boere' are gay!
You've worked and still work in many creative fields. Is there one particular area that you have been focusing on?
Teaching. I love teaching and seeing kids grow in their self-confidence and self-worth. I teach musical theatre and do two productions every year where my students are on stage with mics, makeup, décor… the works! They love it!
What would you say to a young, closeted, LGBTIQ+ aspiring artist?
Just be true to what you know in your gut is true and real. Don't listen too much to others' advice and critique. Be true to YOU because YOU have to live with yourself and your life, no one else. Being gay is not a choice and there's absolutely nothing wrong with it!
Tell us something that we'd never guess about you?
I'm a total introvert!
You can vote for Xander as your favourite Mr Gay World delegate here. The contest is being held in Spain, alongside Madrid WorldPride 2017. The delegates will first visit Madrid from 5 to 7 May and will then continue onwards to Gran Canaria from 8th to 10 May, where the Grand Finale Gala will take place.