Surprise as Putin agrees to probe into Chechnya anti-gay purge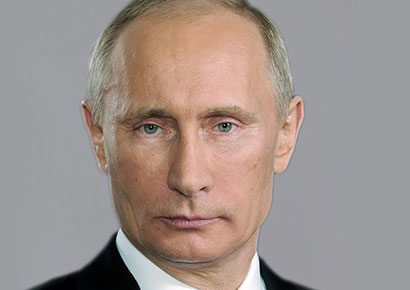 Russian President Vladimir Putin has backed an official investigation into the reported persecution of gay men in Chechnya.
On Friday, Putin met with Russian Human Rights Ombudswoman Tatyana Moskalkova, who presented him with her annual report.
During the meeting, Moskalkova told Putin that she had been asked to investigate the violation of gay men's rights in Chechnya.
She said she'd requested Russian law enforcement to assist with the investigation and asked Putin to "order the creation of an interdepartmental working group" in Moscow and "not in Chechnya".
Moskalkova noted that the investigation was complicated by the fact that the victims have been wary of being identified, but she insisted that they would be protected if they came forward.
"If they are willing to express themselves, then we will be ready to protect them and restore their rights," she said.
Putin responded that, "of course, I will talk with the Attorney General and the Minister of the Interior, so that they support you on the topic you have raised now; the information or rumours of what is happening in the North Caucasus with people with different sexual orientation."
He added: "I hope our colleagues will support you and will respond."
The Moscow Times that the president's comment "represents a tacit admission that the federal authorities cannot depend on their Chechen counterparts to independently investigate reports of detentions of gay men".
Putin has been under growing pressure from international leaders, most recently German Chancellor Angela Merkel, to take action against the anti-gay purge in Chechnya; a semi antonymous Russian republic.
According to reports, verified by numerous sources and victims, the Chechen authorities rounded up around 100 gay men, who were then detained in secret facilities, tortured and in some cases killed.
There have also been claims that the families of some victims were urged by the authorities to murder their LGBT relatives in so called "honour killings". It is unclear to what extent the persecution is still ongoing.
Last month, Sir Alan Duncan, Deputy Secretary of State for Foreign and Commonwealth Affairs, told the UK Parliament that, "Sources have said that [Chechen leader Ramzan Kadyrov] wants the [LGBT] community eliminated by the start of Ramadan".