Unbelievable | Pastor Bougardt pleads innocence while calling gay people f*****s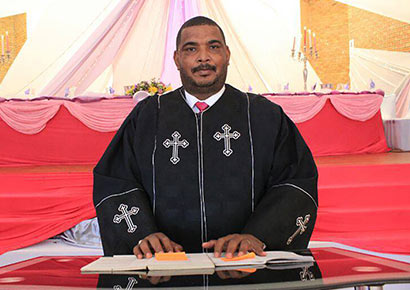 Facing jail time and a massive fine for hate speech, homophobic Pastor Oscar Bougardt has lashed out at the SA Human Rights Commission (SAHRC) as a "bunch of f*****s".
Mambaonline reported this week that Bougardt has been charged with contempt of court for failing to uphold a 2014 court approved settlement.
In it, he agreed to stop making discriminatory or hateful comments against the LGBT community. He also apologised and asked for forgiveness.
The SAHRC now wants the pastor to be jailed for 30 days and fined R500,000 for blatantly flouting the agreement and continuing to attack LGBT people on social media and in the press, including making hateful comments on Mambaonline.
Speaking to Daily Voice, Bougardt played the victim once again and insisted that he had done nothing wrong, all while continuing to use anti-gay slurs.
"I didn't post anything damaging," he said. "I would only comment on other people's posts when I see something about moffies and give my opinion, it's not me posting but me commenting on someone else's post."
Digging himself even deeper into a legal hole, the seemingly clueless Cape Town cleric went on to rant: "I feel the SAHRC is being managed by a bunch of faggots who are controlling them."
Writing on his Facebook page on Wednesday, Bougard said he "will never apologize for preaching God's Word" and that the government "will twist and turn laws to favour homos…"
The comment served to inspire more hate from the pastor's supporters. Troy Ryan Vanderlinde commented that he would pray "for your victory over the sodomites and their sympathizers". Another man, Shawn Barnish called gay people "reprobates", "out n proud workers of iniquity" and "dogs".
Bougardt has confirmed that he's been served with court papers by the sheriff of the court. A hearing date has not yet been set.
Since at least 2011, Bougardt has conducted a vile campaign against the LGBT community, accusing gay people of being child molesters, of being sinful perverts and even appearing to call for their execution.
He has justified his hateful comments on the basis of his right to freedom of religion, stating that he is "Biblically mandated to preach against the homosexual lifestyle".
He has aligned himself with American hate evangelist Steven Anderson; visiting him in the US, and promising to open branches of the banned preacher's church in South Africa.
In December 2016, he told News24 "that 99% of the paedophiles have a homosexual background". He then threatened to sue the site and other publications, including Mambaonline, for reporting this.