Nakhane Touré bares all in hot new music video (Watch)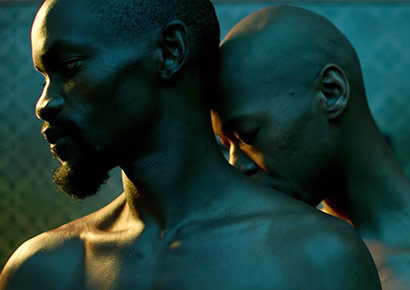 Openly gay star Nakhane Touré continues to break down barriers with his steamy new music video that explores an intense same-sex relationship.
Titled Clairvoyant, the video features plenty of man-on-man passion, including a number of posterior shots of the sexy SAMA-winning musician and his co-star.
The two men fondle and kiss each other, lie in bed and take a bath together in the moody, stunningly-lit video, directed by Tebogo Malope.
Not just a music talent, Touré is an acclaimed actor, thanks to his recent debut role in the controversial film, Inxeba (The Wound), as well as a published author.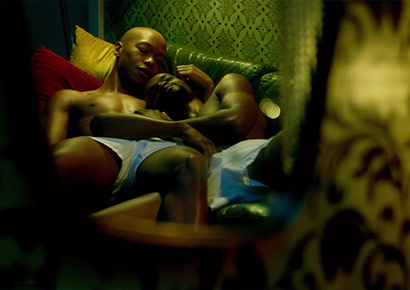 Touré took the local music world by storm with his debut album Brave Confusion and its accompanying homoerotic music videos. He went on to score the Best Alternative Album award at the 2014 South African Music Awards (Samas).
Most recently he became embroiled in the furore surrounding Inxeba and even received death threats for starring in the film; a hidden gay love-story set within the context of traditional Xhosa culture.
Touré, who was born in the Eastern Cape and grew up in Port Elizabeth, recently won the Best Actor honour at Cinema Jove, the Valencia International Film Festival, and at the Durban International Film Festival.
Watch the multitalented performer in Clairvoyant below.