Army head urges troops to protect Zimbabwe from 'foreign' homosexuality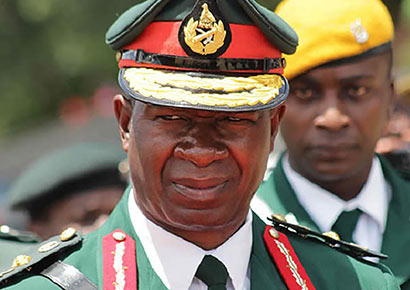 Adding to fears that LGBT people will continue to be oppressed in Zimbabwe, the country's army chief has lashed out at homosexuality as a threat from the West.
Speaking at a Culture Day celebration in Bulawayo on Monday, Zimbabwe National Army Commander Lieutenant-General Philip Valerio Sibanda called on over 1,000 graduating recruits to defend the country's culture.
"A people without a culture are indeed a people without a soul," he said. Sibanda spoke out against cultural imperialism, including "contemporary trends in which social media has become a dominant phenomenon… posing a threat of loss of identity for people in the developing world".
According to the state-owned The Herald, he claimed that homosexuality was among a number of "dehumanising practices" that he warned were spreading in African countries, including Zimbabwe.
"Such practices are brought into our communities in the name of civilisation, which is a shame to our people," said Sibanda. "We should all guard against foreign domination of our minds so as to effectively defend our norms and values."
African leaders often perpetuate the belief that homosexuality is not a natural aspect of human sexuality but instead a Western "practice" that is being imposed on Africa for nefarious reasons. This narrative is used to justify LGBT discrimination and stigma and the criminalisation of homosexuality.
Zimbabwe's anti-LGBT policies were championed by the country's homophobic ruler of 37 years, Robert Mugabe. It remains unclear if his successor, President Emmerson Mnangagwa, will work towards a more inclusive and just society that includes LGBT Zimbabweans.
Worryingly, Mnangagwa has previously described LGBT equality as an attempt "to prescribe 'new rights' that are contrary to our norms, values, traditions and beliefs".
Zimbabwe's 2013 Constitution, while promising equality and civil liberties, also bans same-sex marriage. Laws criminalising homosexuality, with penalties of up to three years in jail, remain on the statute books and have yet to be challenged in court as unconstitutional.