Well known Joburg performer Zsa Zsa is first Miss Gay RSA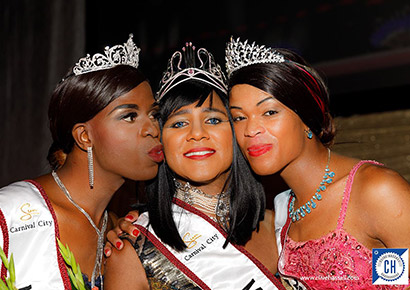 Johannesburg performer, event organiser and HIV activist Zsa Zsa recently won the first Miss Gay RSA pageant.
The event was held at Carnival City in Brakpan earlier this month and saw six finalists competing for the title.
The show featured performances by artists including Idols South Africa Top 16 contestant Shenay O'Brien and Keanu Keith Snyders.
Mellisa was chosen by the judges as the 2nd Princess, with Fiona as the 1st Princess. Zsa Zsa was crowned the overall winner at the end of the night.
"I am truly ecstatic and honoured to represent the LGBTIQ+ community and specifically trans woman," she told Mambaonline after taking the title.
Zsa Zsa, who identifies as a transgender woman, is known for performing and putting on shows at club Simply Blue as well as hosting the annual Miss Gay Jozi pageant.
"Not having competed in a pageant since 2012 was kind of nerve wrecking but I was super excited to just be one of six finalists," she said. "The highlight for me was having the support of my family and friends who were all there to witness this auspicious occasion."
In addition to the more glamorous showbiz part of her life, Zsa Zsa also works as an Outreach Team Leader and a facilitator on transgender issues at the Anova Health Institute.
"Born and raised by a single parent, my upbringing has never stopped me from doing what I am passionate about. Assigned male at birth, I always knew I was different and just did not understand it till later in life," she said.
"Me being the first Miss Gay RSA is nothing short of a dream come true. I always said that if I were to enter another pageant it must be big. This dream was not just for myself but for the LGBTIQ+ community at large. If you focus on what you want, you will it, and it will be."
The Miss Gay RSA pageant was met with some controversy last month after it was claimed that founder Ira Pillay had demanded a R10,000 entry free from each of the finalists.
Pillay denied that this was an entry fee and insisted that the request was intended as an optional incentive for finalists to come up with "good will" activities to help raise funds.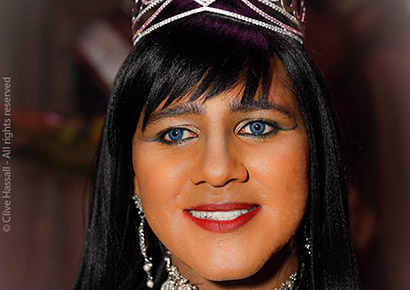 Zsa Zsa said the controversy did not negatively affect her. "I mentioned [to the organisers] that I did not manage to come up with the amount and neither did any of the other ladies. Changes were made and all were happy with the new solution."
As for what she'd like to accomplish with her title, she replied: "I would like to create awareness about transgender people in society and more so teach the LGBTIQ+ community about respecting our own, no matter who they may be."
She added: "My passion is to create a society which looks beyond colour, race and gender identity. A society where walking down the street is free and without being prejudiced against – an HIV/AIDS-free LGBTQI+ community."