SA's first LGBTI TV show celebrates coming out the closet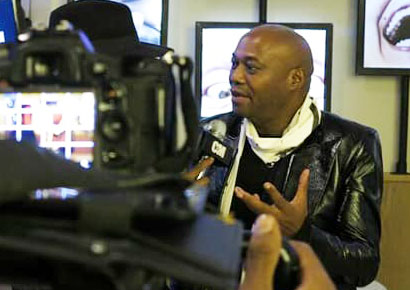 A new series that explores the diverse experiences of coming out the closet is said to be the first television show in South Africa to specifically target the LGBTI community.
I Was In the Closet, hosted by the Reverend Dr Tebo Moema, aims to highlight both the triumphs and the struggles faced by members of the LGBTI community in Mzansi.
Broadcast on DSTV's GauTV channel, the show and its host take viewers on an entertaining and informative journey every Monday night.
The 13-part series provides a platform to discuss sexuality with South African LGBTI personalities and everyday people, who share their deeply personal stories of coming out the closet.
In each 30-minute episode, a guest will chat to Dr Moema, who will explore how they came to accept their identity, both personally and within their family and community.
"There isn't any similar platform in Africa for the LGBTI community to express themselves," the show's producer, Ngwako Serepe, tells Mambaonline.
I Was In the Closet intends to not only embrace LGBTI experiences and identities but also to help create change when it comes to society's perception and acceptance of LGBTI people.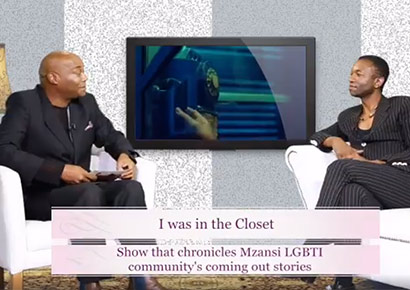 "It shows people at home that this person didn't just wake up one day and decide that they were gay," says Serepe. "The fact that they were in the closet before means that they were going through things and trying to find themselves within the community."
Serepe points out that the series will acknowledge that coming out is a unique choice for every person. "Everyone needs to do it in their own time, in their own space and on their own terms.
"We aim to show that there is no manual, there is no predetermined way of coming out. Each and every person does it in their own way – our circumstances are not all the same."
He admits that the decision to have a preacher hosting the show was a very considered one, with the intention of breaking powerful stereotypes for the audience. "When you think of religion and homosexuality, we are told they don't mix," he explains.
"I would love us all to have open discussions and hear each other out as equal members of society – and I Was in The Closet is a programme to offer a step in that direction," says Dr Moema.
"We are not only telling 'closet stories' but also sharing life lessons on marriage, having children and living life to the full within the LGBTI community of Mzansi," he adds.
I Was In the Closet features the accounts of both LGBTI celebrities and members of public. While Serepe believes that out celebrities can have a positive impact, "you can't only depend on celebrity stories to drive the message home".
"So we will cover the stories of normal folk at home, whether it be in Tembisa, or in Soweto or anywhere else, so that people in those communities can see people they are familiar with."
Serepe adds: "The community needs to understand that LGBTI people are here to stay. They are human beings and they need to be accepted the way they are."
I Was In The Closet hosts new guests every Monday night at 21:300 on GAUTV – channel 265 on DStv. GauTV channel 265 broadcasts for 24 hours and is available to DStv Access, Family, Compact, Extra and Premium customers.