Jordan Bruno, Mr Gay World 2018 winner: "We're all in this together"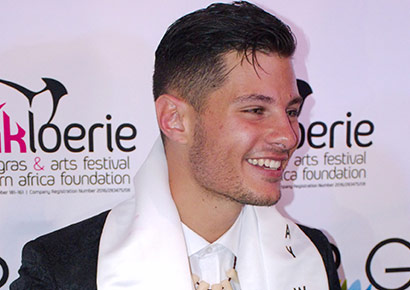 Australian reality TV star Jordan Bruno was crowned Mr Gay World 2018 at a glittering ceremony on Saturday in Knysna, South Africa.
Bruno, who competed in the TV cooking show My Kitchen Rules in 2016 with his mom, was chosen from a group of 19 contestants from around the world.
"I'm really overwhelmed," the 25-year-old cook told Mambaonline after winning the title. "I wasn't expecting the result but I'm feeling blessed and inspired and I can't wait to do some amazing advocacy work. I've already started, but I need to push and really make the work I'm doing noticed on an International scale."
An early favourite with the online voting public and the grand finale audience at Villa Castollini, Bruno was an ambassador for the successful marriage equality campaign to legalise same-sex marriage in Australia last year.
His activism has also focused on mental well-being issues and suicide prevention among LGBT youth. He further released a cookbook with all profits going to LGBT charities and runs a cooking school to support LGBT kids.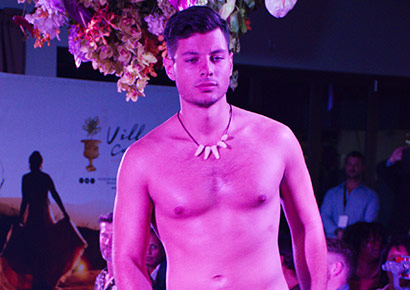 When asked for a message to the global LGBT community, Bruno said: "We're all in this together. We're one unit and we've got to fight for our rights; for transgender rights, for intersex rights, lesbian rights… we have so much to fight for and we all have to do it together."
In the contest, Bruno was followed by neighbouring New Zealand's Ricky Devine-White, a personal trainer, as the 1st runner up. The 2nd runner up was India's Samarpan Maiti, a cancer researcher.
While South Africa sadly did not make the top 5, Karabo Morake, a legal executive manager from Cape Town, did the country proud. He was one of the top 10 and won the best national costume award, courtesy of theatre and fashion designer Floris Louw.
"Winning National Costume was definitely the highlight of the competition for me," Morake wrote on Facebook. "This was an acknowledgment of all the different cultures in South Africa. I was wearing all our cultures in one."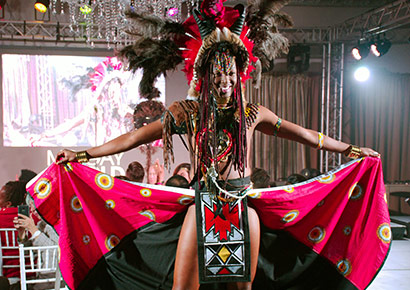 Morake thanked South Africans for the support he was given and said he was proud to have been the first black South African representative to compete in Mr Gay World.
"I would like to encourage more black young men to stand proud and be role models," he added. "To enter and hopefully be the first Black African men to win the title."
Leading up to the winner being announced on Saturday, the delegates spent a week in Knysna competing in a variety of mental and physical tasks, as well as supporting local charities. One of the event's focuses was uplifting the town's community in the wake of the devastating fires that ravaged the region last year. More that R60,000 was raised at a fundraising auction and dinner the night before.
Saturday's event was the 10th Mr Gay World contest, and the third to have been held in South Africa; after the 2012 outing in Johannesburg and the 2015 competition, also in Knysna. Hong Kong, China has been announced as the Mr Gay World hosting country for 2019.
Pics: Neil Coulson / Mambaonline.com