Brasil | World's largest Pride march (In Pictures)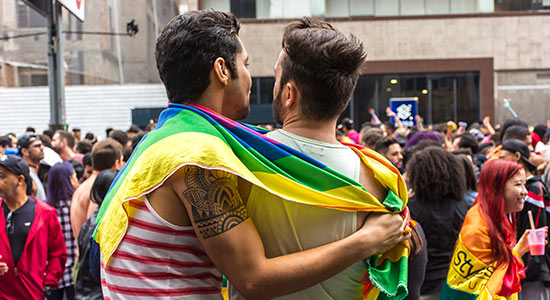 Brazil's largest Pride march took place this past Sunday and saw hundreds of thousands parading on the streets of Sao Paulo as part of the international Pride month celebrations.
The event is considered to the world's biggest LGBTIQ parade and this year's theme, "Power to the LGBT – Our Vote, Our Voice," focused on the country's national elections, set to take place in October this year.
Speaking to CBS News , Claudia Regina, who is the president of the organisation that hosted the event,  Associação da Parada do Orgulho de Gays, Lesbicas, Bissexuais e Travestis e Transexuais (APOGLBT), said that the objective of the march was to "alert the gay community to the importance of choosing its candidates carefully."
This year was the city's 22nd annual celebrations and people of all different ages and groups showed up in bright coloured wigs and costumes.