SA gay film 'Kanarie' gets rave reviews at US premiere in LA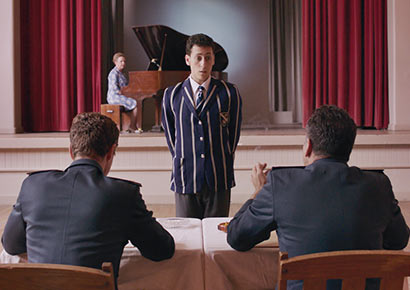 Kanarie (Canary), a new Afrikaans gay coming-of-age musical drama set in apartheid South Africa, has wowed audiences at a screening at OutFest in Los Angeles.
Kanarie tells the story of an 18-year-old man, Johan Niemand (Schalk Bezuidenhout), who gets called up for military service in 1985. He auditions and is accepted to the South African Defence Force Choir, called the 'Canaries'.
When Johan discovers that he has growing feelings for a fellow choir member, he begins to question everything about himself and his world; his religion, patriotism, sexuality and the realities and truth of Apartheid South Africa.
Christiaan Olwagen's film was shown on Saturday evening at the prestigious LGBTQ festival, and received a standing ovation and positive reviews.
The Hollywood Reporter's Sheri Linden said that Kanarie is a "winning combination of thoughtfulness and exuberance that could translate into international theatrical play beyond its fest run." She noted that it "interweaves well-observed drama with music-video flights of imagination" and offers a "wise fusion of compassion and whimsy."
Respected film publication Indiewire called Kanarie a "standout" and said it was one of the "seven films to see" at the festival.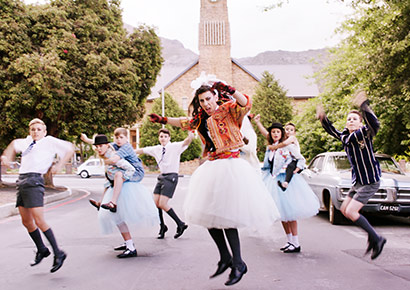 Writing for the Gay Essential film blog, Alexander Ryll raved about Kanarie and gave it five stars: "Christiaan Olwagen's coming-of-age drama successfully rehashes an age-old LGBTQ trope and turns it around into an earnest, warm, and at times heart-wrenching masterpiece about the human condition, marginalisation and the overpowering need for acceptance."
He also highlighted Bezuidenhout's lead performance, praising it as "sublime and intimate, carrying the weight of the plot all throughout its progression and peaking during the film's most heartwarming, memorable scenes."
The film's producers welcomed the positive response to the film. "We are very thankful for the support from the LGBT community," said Jaco Nothnagel, Head of Marketing at Marche Media, adding that, "we are also very excited to share the film on South African soil, as a number of other themes are addressed in the film that will resonate strongly with a local audience."
Nothnagel said that a date will soon be announced for the film's release in South Africa. In the meantime, watch the trailer below.
Pics courtesy of Marche Media