Therapy 22: The return of Gary VR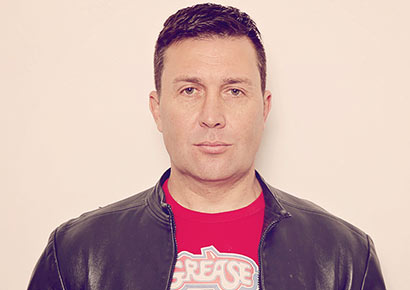 After a 10 year hiatus, groundbreaking Joburg DJ, remixer and producer Gary Van Riet (now known as Gary VR) returns to the decks to DJ at the upcoming Therapy 22 celebration on Friday 9 November.
Van Riet made his name as a trendsetting DJ in Joburg's thriving gay clubbing scene in the 80s and early nineties. He reached a much wider audience when he started to compile and mix the High-Energy Double-Dance and Eurobeat remix albums. The popular series brought the sound of the gay clubs to the masses.
He then moved into production, studying internationally to engineer, compose and produce his own music. His Sonic Divas project saw the track There's Only You become a major dancefloor hit.
Van Riet is making a comeback. Four years after his last release (Gimme the groove feat. RJ Benjamin), he's just launched a fresh new house music album called Adventures in Africa. We spoke to him about his career and new music ahead of his gig at the anticipated Therapy 22 event, celebrating 22 years of the iconic queer party brand.
How did you get into deejaying?
As a teenager I used to go to an afternoon disco called Club Chicago and just wanted to dance and got to know the DJ. I was obsessed with disco and spent all my pocket money on disco vinyl. This was 1978 and I was then 14. Later I walked into Mandy's and knew I just had to DJ. Of course being friends with Andrew Wood helped as he introduced me to Patrick who was the DJ. This was late 1980 and I was 17.
You started out as a bedroom DJ, right?
In 1982 I then went out and bought another turntable and a mixer and taught myself to DJ, spending many hours learning the craft. In the middle of 84 and now 20 I met Patrick Van Blerk. I gave him a cassette of my mixes and music and was hired to play at the hottest gay club in town, Zipps which he owned. It was from there that I did the Hi Nrg Double Dance albums, kick-starting my career in music.
What for you was Joburg's most influential gay dance club of the era?
The most legendary club has to be Mandy's. It was so wild and free and considering the hideous apartheid era, this was a great escape. Of course the sound in that place was incredible.
Tell me about disco and what it means to you?
To me it sounds so liberating and freeing to boogie with abandon with no cares in the world and there's nothing like the beat of well made disco. As with everything there is rubbish disco and there's jaw dropping disco. Then there is the sound of vinyl, the 12 inch disco single. Nothing beats it.
You also had a love for Hi-NRG music but many felt it was a cheesy genre.
Well, there's cheesy and there's awesome Hi-NRG. Hi-NRG from San Francisco was mind blowing, spacey and very electronic, like Patrick Cowley's Menergy and his Donna Summer remix of I Feel Love. And there's Sylvester's Do You Wanna Funk and Mighty Real. Italy gave us Italo Disco which was just Italian Hi-NRG, and today these records fetch extremely high prices as they are in huge demand. British Hi-NRG was cheesy. However Stock Aitken Waterman took the underground Hi-NRG sound and popified it. It wasn't such a bad thing and Dead Or Alive, Kylie and Rick Astley all had the SAW magic touch.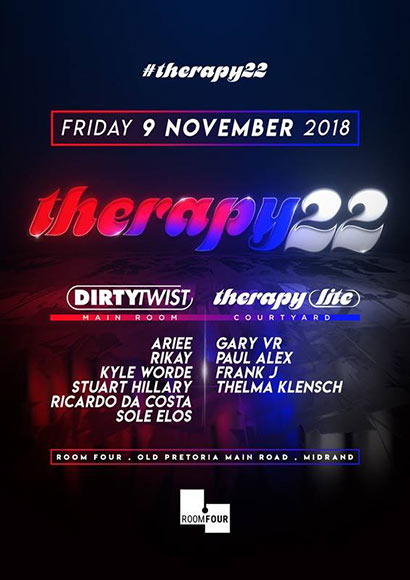 Whatever happened to Hi-NRG?
By 1988 it was dead and morphed into house. As much as I love disco I still adore Hi-NRG. And if people whinge any of it sounds cheesy I tell them to go write their own record and get back to me. Even writing something cheesy is not as easy as it sounds. Of course with no disco and Hi-NRG there would be no house, techno, EDM, Lady Gaga or most of the dance tunes we hear today.
How would you define 'gay' dance music?
This has been debated to death. What is gay music? Listen to Menergy by Patrick Cowley and there's your answer. He tailor made music for the gays. Disco to a large extent was also made for the gays as it is where the gay community hung out, in discotheques, and started to play their own brand of music. This evolved into what we now know as disco. Of course Donna Summer broke huge in gay clubs. In fact it was Tom Moulton who noticed that the gay clientele in Fire Island back in 1972 wanted their grooves longer. And thus his career begun. He could turn a 3 min song into a 7 minute monster. Let's not forget the gay remix guys like Larry Levan, Walter Gibbons and Frankie Knuckles whose influence is now felt around the world even though they were tailoring the grooves for the gay dancefloor.
You got to know two iconic queer figures in the clubbing and gay underground back in the 80s: Granny Lee and Divine. What are your memories of them?
Both Granny Lee and Divine had these challenging often scary exteriors but spending one on one time with them, I learned they were truly the sweetest people. I recall Divine as soft spoken and was in awe that here I was, this teenager hanging with the mighty Divine. I would often see Granny Lee in the Johannesburg streets in the day and she was always so polite to me and I always had a gentle chat with her. She would always demand that I play Grace Jones at the clubs. Two amazing individuals who truly deserve the legendary status they have.
You said you were one of the first Joburg DJs to play a house track. When was that and how was it received?
In late 1986 I read about this new sound called house music. I managed to find some of this house music and was blown away by its sound. In those days one had to be well connected to get 12 inch singles as they were extremely difficult to find. To premiere it I played the most undanceable record i could find to guarantee clearing the floor. Then a moment's silence. And then, the track was Love Can't Turn Around by Farley Jackmaster Funk featuring Darryl Pandy. If anyone knows this track it begins with those rolling house snares and then this fierce beat drops and the vocals of Darryl are incredible. Needless to say the floor went into a frenzy. Straight after that I dropped Jack Your Body by Steve Silk Hurley. And that was that; house was "hear" to stay!
What are your thoughts about house music today?
House is one of the longest running genres of music and has transmorphed itself many times and it still sounds as fresh today as when it first started. A plus is that house really is just disco's revenge.
What motivated you to start making your own music?
It was house that gave me the reason to start making my own music. I thought if Chicago DJs can do it, so can I. But thinking about it and doing it are two very different things. But I taught myself to do it and all these years later I can now compose, play and produce music. Never mind that its taken 30 years to get to where I am!
Many people may remember you from your Sonic Divas tracks, like There's Only You. How big a hit was that and what happened to Sonic Divas?
Sonic Divas was quite big. We even got released in Europe. As far as I know Sonic Divas is still played on radio today and people still love it. As with most projects it had a shelf life and it just naturally came to an end. I love that about projects. One ends and another begins. It keeps it fresh.
When you think back to DJing at Therapy, what comes to mind?
I've always loved playing at Therapy as one can do new and exciting things and people are open to that. I launched a few of my projects at Therapy knowing that if its works at Therapy it will work elsewhere. The Therapy crowd although open to new things, are discerning and fussy in their tastes and what they like, so its the ultimate compliment for them to love one's work.
How influential do you think Therapy and (founder and DJ) Stuart Hillary have been to the dance scene and gay community in South Africa?
They have been hugely influential, not just in the gay community but on the whole dance culture. Stuart has taken risks no one else would and he is now blessed with the rewards of doing things others were scared or afraid of or did not have the vision to do. The proof is we are celebrating 22 years of Stuart's art and light.
You have a new album out, Adventures in Africa. How did that happen?
I work on a Friday afternoons at one of the best record shops in Joburg, called Recordmad. I do the disco, Hi-NRG and house side of things. We have many overseas visitors and, be they from New York, Paris, Sao Paulo or Tokyo, they were all asking the same thing; house with a local flavour. So I obliged and recruited two fab up and coming singers, Lerato and Zanda I, and we went about composing an album. I also recruited Chad Alexander, and Zam Boney to assist and here we have it, Adventures In Africa. The reaction has been amazing and the timing is perfect as times at the moment are quite wonky and music is a wonderful healer to make it feel that things are okay.
Tell us about the record?
Ascension is the lead single. Adventures In Africa consists of 11 tracks, each one taking you on a sonic adventure. The aim is to create sonic soundscapes that with each listen will reveal new sounds. This makes it great fun to listen to and you'll never tire of listening to it.
Some might argue that dance music is a young person's game…
I find it rather odd that we judge ourselves and others by how many times we have revolved around the sun. As a musician I cannot allow myself to be dictated to by silly nonsense. Of course add reincarnation into the picture and things take an even further turn. I have a simple code for living life as an eternal being: Live in the ever present now, learn and expand ones mind and be the best one can be – ageless, timeless and forever free.
How do you feel about returning to the decks at Therapy and what can we expect from your set?
I'm so excited to have the honour of spinning some iconic disco tracks. The aim is to play tracks that sound as hot today as when they were made. In fact most people will never have heard of them which is so cool to introduce people to new sounds. I've even had records brought back from America for me to ensure I have a setlist that will entertain and set the dancefloor alight. After all, a timeless track is a timeless track, no matter when it was made…
Gary VR will not only DJ at Therapy 22 but will also present a live performance of tracks from Adventures In Africa, with Lerato and Zanda I.
Therapy 22 is taking place on Friday 9 November at Room Four @ Truth Nightclub in Midrand. It will feature 2 thumping dance floors, named Dirty Twist, and Therapy-Lite, with superb sound, seductive lighting, delightful décor and the Sweat dance troupe.
Tickets: Standard tickets: Online from Nutickets: R 120, At the door: R 150
VIP (Limited) tickets: Online from Nutickets: R 220
For more details about Therapy 22, click here or visit the Therapy Facebook page.