Tanzania | 10 arrested men released on bail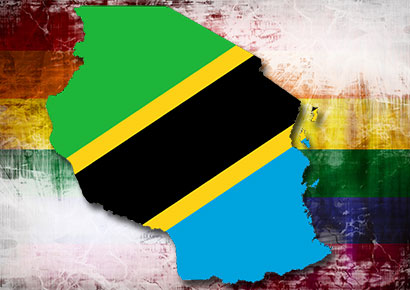 The ten men recently arrested in Tanzania on suspicion of homosexuality have been released on bail due to lack of "evidence".
The men were arrested just over a week ago when officers raided a party at Pongwe Beach, Zanzibar on 3 November.
They were accused of taking part in a same-sex wedding. Police also noted that they were sitting in pairs "two by two".
The Thomson Reuters Foundation reported that the men were released on Thursday last week, but charges could still be brought against them.
"We have been investigating this case as it was reported to us, but we have so far found no evidence of unlawful acts so we are releasing all the men," said Suleiman Hassan, Unguja South's regional police commander.
"We are however continuing our investigation and if we find evidence, they could be rearrested and charged," he added.
It is unclear if the men were subjected to forced anal exams, which is not an uncommon practice in Tanzania to gather "evidence" of anal sex. These kinds of examinations have been discredited by medical experts as useless and condemned by human rights groups as a form of torture.
The men's lawyer said that considering the high level of homophobia in the country, "They are likely to be harassed and re-arrested."
The arrests follow a promised crackdown on the LGBTIQ community by the Governor of Dar es Salaam, Paul Makonda. He told reporters he'd set up a 17-member task team to target and arrest LGBTIQ people in the region. He also called on the public to submit the names of those they believe are homosexual to the authorities.
The Tanzanian government soon after issued a statement distancing itself from Makonda's plans but did not say it would put a stop to them. One LGBTIQ activist in the country dismissed the statement, noting that it was released by the Foreign Affairs Ministry.
He said that a genuine condemnation of Makonda's actions should have been issued by the Ministry of Home Affairs or the Ministry of Justice and Constitutional Affairs. "It was only made to convince the international community that Tanzania is safe. They want tourists to come, but still the crackdown remains," he told MambaOnline.
On Friday, Minister for Home Affairs, Kangi Lugola, reaffirmed his government's opposition to homosexuality. "Tanzania is not the right place for such acts; we will never allow such things to happen. We have laws that forbid such things," he said in Parliament.
Under colonial-era legislation, sex between people of the same sex is illegal in Tanzania and carries prison sentences including the maximum penalty of 30 years in jail.