"We ran for our lives!" Lasizwe recounts terrifying Global Citizen chaos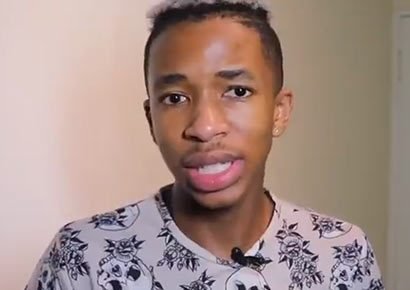 Gay social media star Lasizwe was among those caught in the midst of the shocking post-Global Citizen concert mayhem in Johannesburg on Sunday.
The show itself, which featured performances by international stars such as Ed Sheeran, Beyoncé and Jay-Z, was deemed a success. However, many concert-goers faced a combination of logistical chaos, non-existent police and security visibility and rampant criminality when they left the stadium.
Cellphone networks were overwhelmed and Uber drivers charged exorbitant cash fees as thousands attempted to get home. It was a situation exacerbated by criminals who mugged and attacked revellers, unimpeded.
"When we moved to the Sasol garage next to Nasrec, everything just went south," an emotional Lasizwe said in a video posted on Twitter. "People are getting robbed, people are getting mugged, people are getting stabbed, people are just in a frenzy," he told his 314,000 followers.
"We thought the Sasol garage there is a safe space, it's safe spot, everyone is there… and literally, it's the opposite. Immediately when we got there, people's bags are getting snatched, people are losing their phones, people are fighting. And in the midst of us looking for an Uber… because the network is disgusting… there was an apparent gun show-out. Someone took out their gun and there was a stampede."
He continued: "We ran for our lives… People were falling. This white lady in front of me fell and I couldn't pick her up. I couldn't say, 'babe, are you okay?' It was every man for himself. It was either sink or swim, cause if you help someone you're also going to fall, they are also going to stamp on you."
In the ensuing panic, Lasizwe was separated from his friends but they eventually found him and they all got home safely.
In a statement on Twitter, Global Citizen organisers said they were "deeply disturbed" by the pandemonium that marred the event.
"The safety of our guests is always of paramount importance to us and we understand and strongly empathise with their hurt and anger," said Andrew Kirk, global director of PR for Global Citizen.
I can't even comment on how amazing #GlobaCitizenFestival was because of the traumatic experience I experienced at the Sasol Garage trying to get home after #GlobalCitezenFestivalSA ! –

FULL VIDEO LINK : https://t.co/HQnIkN8pHC pic.twitter.com/W2ijUOctBt

— Lasizwe (@lasizwe) December 3, 2018