Groundbreaking queer rapper Kevin Fret shot dead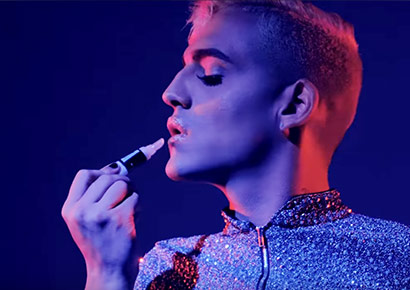 Kevin Fret, a rapper from Puerto Rico who was proudly queer, has been shot dead in the capital, San Juan, at the age of 24.
According to police, Fret was repeatedly shot at while riding a motorbike on Thursday morning and was struck in the head and hip. He was taken to hospital where he was declared dead.
The musician was known as Latin Trap music's first openly gay artist. It is unclear if he was targeted because of his identity or fame or was simply a casualty of the island's spiraling violent crime rate.
"Kevin was an artistic soul, a big-hearted dreamer. His passion was music, and still had a lot to do," said Fret's manager, Eduardo Rodriguez, in a media statement.
"This violence must stop. There are no words that describe the feeling we have and the pain that causes us to know that a person with so many dreams has to go."
Fret made a splash in the traditionally macho music genre with the release of his first solo single Soy Asi (that's how I am) in April 2018. The video depicts him as unashamedly queer in his presentation.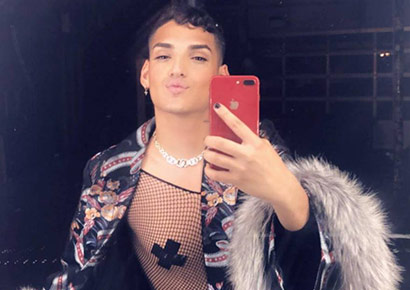 Said one Twitter fan, Briana M Mendez, about Fret: "His unapologetic presence meant so much for the LGBTQ+ community and the future of Latin Trap… Thank you for always speaking and living your truth Kevin. Te amo para siempre [I love you forever]."
Samy Nemir Olivares also commented on the young star's death: "Kevin Fret was known not only for his music style but also image – who was breaking gender norms in #PuertoRico and stigma about being gay, gender nonconforming, and expressing gender identity freely – in a country where gay people still get mocked, bullied and killed."
Fret had stated that he wanted to pave the way for other LGBTQ artists in Trap music. He will sadly never get the opportunity to see the fulfillment of that dream.
Kevin Fret was known not only for his music style but also image- who was breaking gender norms in #PuertoRico and stigma about being gay, gender nonconforming, and expressing gender identity freely – in a country where gay people still get mocked, bullied and killed. pic.twitter.com/SQQxePu9vv

— Samy Nemir Olivares (@Samynemir) January 10, 2019
RIP to the incredibly talented Kevin Fret, the first openly gay Latin Trapero from Puerto Rico. His unapologetic presence meant so much for the LGBTQ+ community and the future of Latin Trap… Thank you for always speaking and living your truth Kevin. Te amo para siempre ?? pic.twitter.com/RO2n2Dq2KC

— BRI (@BrianaMMendez) January 10, 2019