New York votes to ban conversion therapy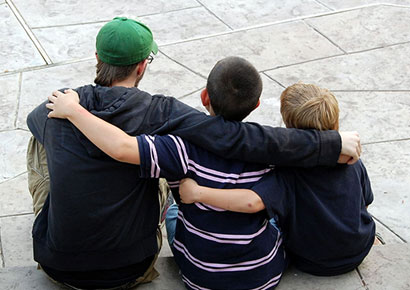 The US state of New York has passed legislation that will protect young people from conversion therapy and gender diverse individuals from discrimination.
On Tuesday, both chambers of the state legislature voted in favour of a bill to halt attempts by mental health professionals to change the sexual orientation or gender identity of minors.
Also on Tuesday, the legislature approved the Gender Expression Non-Discrimination Act (GENDA). That legislation adds gender identity and expression to the New York Human Rights Law to explicitly protect transgender people from discrimination and harassment.
A ban on conversion therapy was previously approved by the Assembly but was repeatedly blocked by Republicans in the Senate. The November midterm elections, however, saw Democrats taking charge of the Senate, finally allowing the successful vote this week.
Democratic senator Brad Hoylman, who sponsored both bills, commented on Twitter that, "So-called conversion therapy is child abuse—plain and simple."
Human Rights Campaign National Press Secretary Sarah McBride also welcomed the passing of the legislation. "No person should face discrimination because of their gender identity and no young person should be subjected to the abusive practice known as 'conversion therapy'," she said.
McBride added: "The advancement of both GENDA and protections for LGBTQ youth against 'conversion therapy' on the same day sends a powerful message to LGBTQ young people across New York that they are seen, loved and will soon be protected."
In 2016, New York Governor Andrew Cuomo blocked medial aid and insurance providers from covering conversion therapy in the state. He is expected to sign the two bills that were passed on Tuesday into law.
New York will then join 14 other US states and the District of Columbia that already have laws protecting youth from conversion therapy.
The World Psychiatric Association and many other mental health bodies have asserted that trying to "cure" LGBTQ people doesn't work and is both dangerous and unethical. In April 2018, the Psychological Society of South Africa (PsySSA) reaffirmed its condemnation of conversion therapy.