An excuse to murder? Durban man avoids jail for killing man who came on to him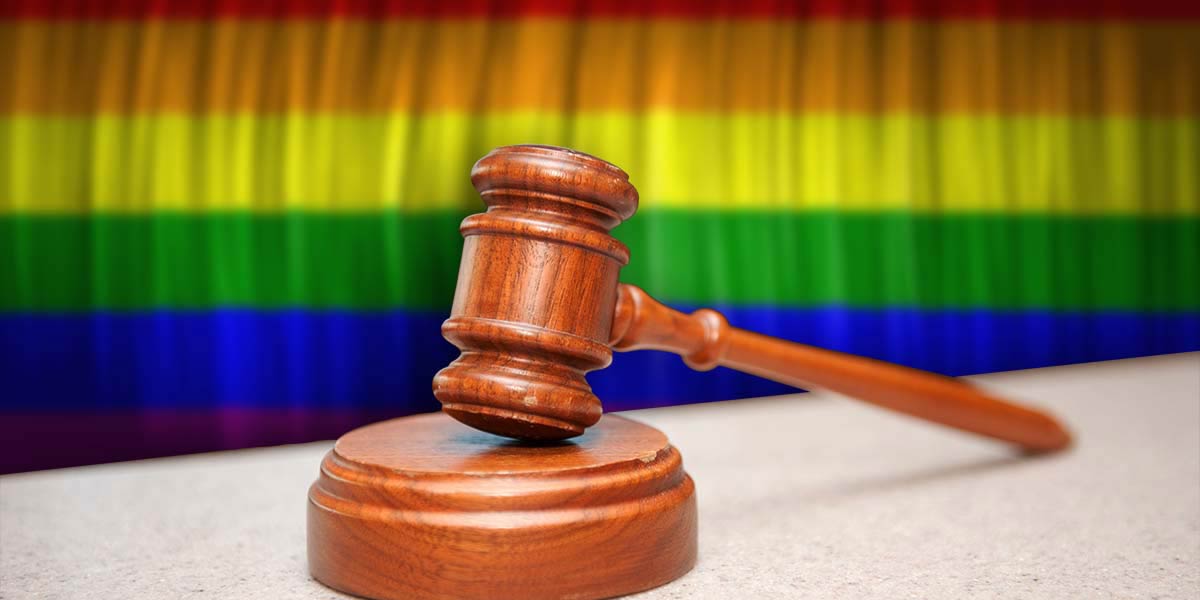 In what appears to be an appalling miscarriage of justice, a man has been sentenced to community service and sent to anger management classes after he admitted killing a gay man in Durban.
The Daily News / IOL reported on Monday that Nkosinathi Madlala, 27, last week walked out of the High Court in Durban a free man after being handed a 10-year suspended sentence for culpable homicide. He killed Sduduzo Buthelezi in 2017 by hitting him on the neck and then disposed of his body near a river in Chatsworth.
Madlala, a graphic designer, told the court that Buthelezi, a client, had offered him a lift home from work. During the car ride, he claimed that Buthelezi tried to seduce him.
"He started touching me and pulling me towards him. I reprimanded him and told him to stop. He continued. He was caressing my left thigh in an upward and downward motion. He was also touching my beard and caressing my neck. While doing this he was talking, asking me if we could become lovers," Madlala said in a plea statement.
He said that when Buthelezi laughed at him, he "felt embarrassed and humiliated by his actions and laughter." He responded by striking "him once on the neck with my left hand." This apparently instantly killed Buthelezi.
"After I struck him he sat still and remained quiet. I called out his name at least three times but he did not respond. I shook him for a while, but he did not respond," he said. Madlala then dumped the body and gave Buthelezi's car to a friend to dispose of the vehicle.
Madlala admitted in his plea statement that he "ought to have foreseen the possibility of him dying as a result of being hit in the neck." The coroner found that the cause of death was due to blunt neck trauma or as a result of mild strangulation.
Judge Shyam Gyanda reportedly rejected the state's recommendation that the killer be jailed for at least a short time. Shockingly, he told Madlala that he had reacted in a way that any other person in his situation would have. "You are a first offender," said Gyanda, who argued that if Madlala went to prison this would only "expose you to further criminality." He then gave Madlala the suspended sentence, and also sentenced him to anger management classes and 40 hours of community service a month for three years.
The ruling is a slap in the face to activists who have campaigned for the justice system to respond more harshly to crimes based on the victim's sexuality or gender identity.
Without having access to all the details of the case, it is concerning that instead of penalising the killer for what is ostensibly a hate crime the victim's sexuality may have instead played a role in a more lenient sentence. It's not known if Madlala's lawyer argued this in court, but the so-called "gay or trans panic defence" has been used as a proposed mitigating factor in the sentencing of those who attack LGBTQ people.
The defence suggests that the victim's provocative same-sex romantic or sexual advances causes the accused to go into a state of violent temporary insanity. (Trans panic defence is usually argued when the accused engaged in sexual relations unaware that victim was transgender.)
In 2013, The American Bar Association approved a resolution calling for an end to these homophobic and transphobic defense arguments. A handful of US and Australian states have banned their use in trials. There are fears that the judge in Madlala's case may have incorporated this kind of rationale in his sentencing.
Moude Maodi-Swartz, paralegal officer at OUT LGBT Well-being, condemned the inappropriate sentence meted out to Madlala. "The leniency of the sentence is discouraging to efforts to bring justice to the LGBTIQA+ community," she said in a statement to MambaOnline. "The sentencing concretises the general feeling that the justice system has failed the community by not promoting their protection and right to justice."
Maodi-Swartz warned that it could endorse "regressive patterns in the fight for justice for LGBTIQA+ people in South Africa." She added that any use of a "gay panic defense" would only "encourage homophobia and transphobia and stigmatise the community further."
In a comment on its Facebook page, the Hate Crimes Working Group described the incident as "a clear hate crime, treated with a slap on the wrist."
The lenient sentence could also send a dangerous message to the community that LGBTQ people are intrinsically predatory. This is reflected, for example, in the response to the article on IOL's Facebook page. Shawn Douglas wrote: "Homosexuals are very aggressive. Ask any Uber or Taxify driver. It's the worst ride encounter." Len Wildey, however, asked if the leniency of the sentence simply offered "…a new excuse to murder?"