Beyoncé says "LGBTQI rights are human rights"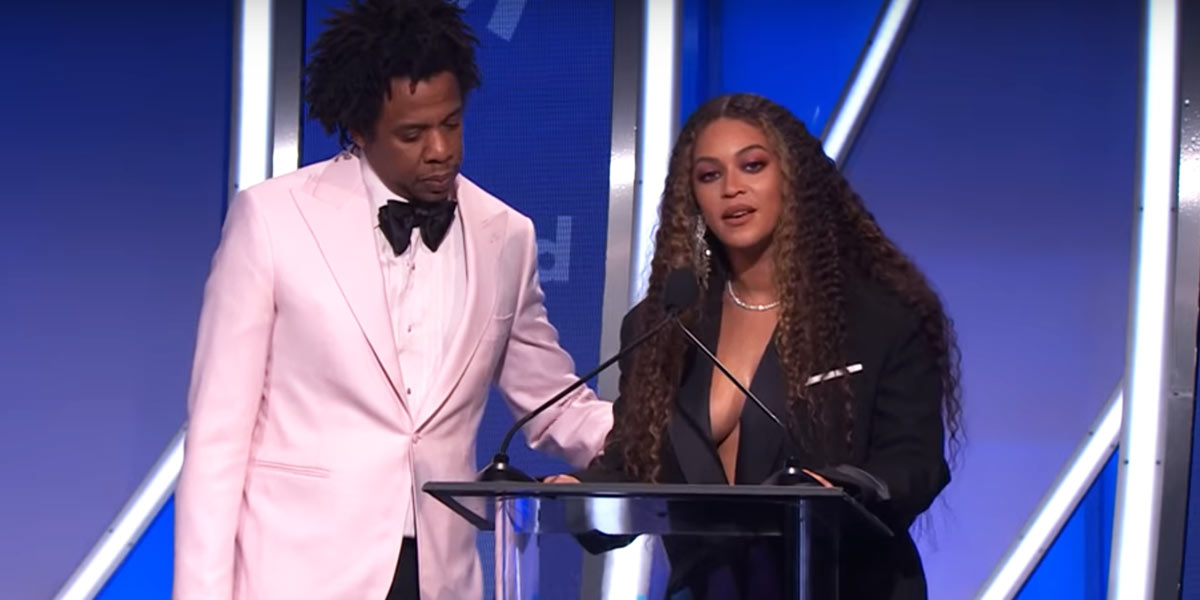 An emotional Beyoncé has dedicated her GLAAD media award to her late gay uncle while also calling for families to accept their LGBTQI children.
The superstar and her husband Jay-Z were honoured by the LGBTQI media advocacy organisation at a glittering awards ceremony in Los Angeles on Thursday night.
The couple were recognised with the Vanguard Award, which is presented to allies who have made a significant difference in promoting the acceptance of LGBTQI people.
Taking to the stage, Beyoncé said she was overwhelmed by the honour. "We are here to promote love for every human being," she told the audience.
"Let's tell them they are loved, tell them they are beautiful, speak out and protect them. And parents, let's love our kids in their truest form," said Beyoncé. "We would like to request that we continue to shift the stigmas in this community. Especially the stigmas in black families towards accepting queer black and brown men and women around the world."
Beyoncé dedicated the award to her uncle Johnny, "the most fabulous gay man I've ever known who helped raise me and my sister."
She tearfully continued: "Witnessing his battle with HIV was one of the most painful experiences I've ever lived. I'm hopeful that his struggles served to open pathways for other young people to live more freely."
Beyoncé added to applause and cheers that, "LGBTQI rights are human rights."
Earlier, Jay-Z honoured his mother Gloria Carter who came out as a lesbian woman his 2017 song and music video, Smile. "I get to follow in her footsteps for spreading love and acceptance and her beautiful speech at the end of the song — and for allowing me to tell her story," Jay-Z said.
Will & Grace actor Sean Hayes received the Stephen F. Kolzak Award for his role in accelerating LGBTQI acceptance in the media industry. In his acceptance speech, Hayes took a swipe at Empire star Jussie Smollett, who recently faced charges of faking a hate crime attack, allegedly to bolster his career. "I've been getting in shape for tonight with the Jussie Smollett workout. You hire two trainers and sweat for eight weeks," he said.
Coming out romcom Love, Simon was awarded Outstanding Film – Wide Release while makeover show Queer Eye was named Outstanding Reality Program. Vida, about two Mexican-American sisters who discover that their late mother was in a relationship with a woman, won the Outstanding Comedy Series.
GLAAD will host a second award event in New York City in May where LGBTQI icon Madonna will receive the Advocate for Change Award.