Everybody's fave! Meet the multi-talented DJ Olwee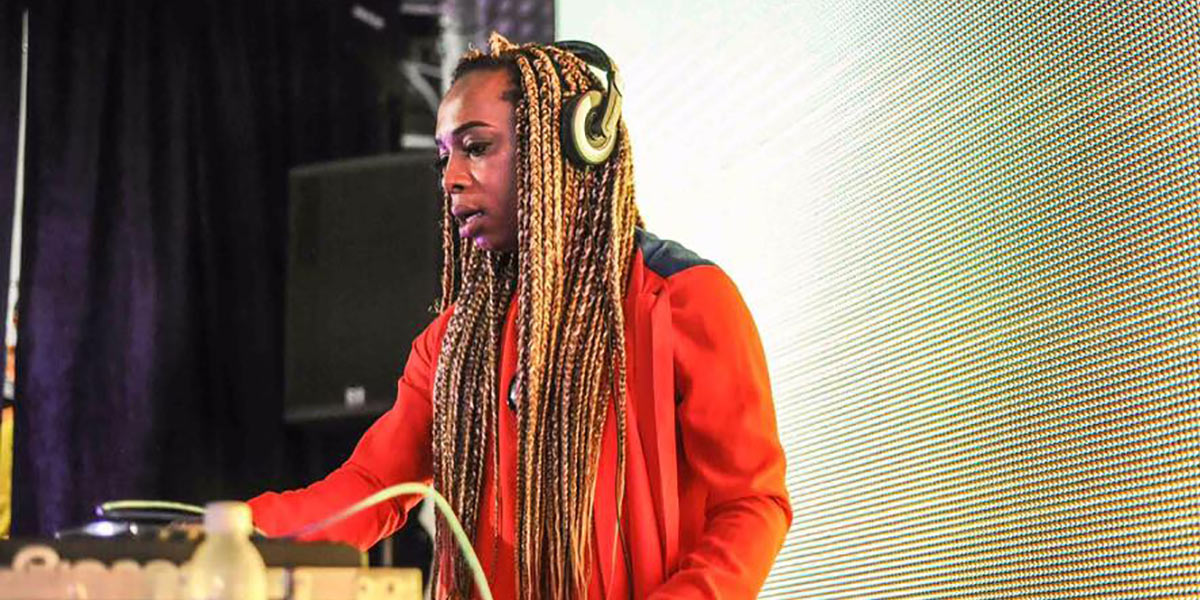 Olwethu Mlotshwa goes by 'Ms Party' on Twitter, and in his bio he describes himself as a "DJ, TV director, gay and One Big Festival". Many of us, however, know him as DJ Olwee, master of the dance floor at clubs, festivals and Prides.
At first glance, you might assume that Olwethu is all about the party, but this gender-bending, born-and-bred Diepkloof, Soweto boy is a force to be reckoned with in many areas and a pioneer in his own right.
In the TV world, Olwethu has produced and directed for high profile series such as Bonang Matheba's reality show Being Bonang and Somizi Mhlongo's reality show Living the Dream with Somizi.
Mambaonline spoke to him to find out more about his career and future ambitions.
How did you decide on the entertainment industry as a career path?
I've always known. Even in high school, I chose whatever subjects for fun because I knew all I would need is English and Geography (so that I always know where I am). I started as a dancer, which ended up not for me. Also, with the material things I want in my life, I would have had to work towards becoming a choreographer and that was never an ambition of mine. While in university I joined the UJFM (university) radio station as a newsreader in 2008 and in 2011 I started DJing. 2014 is when I got into TV as a production assistant on 10 Over 10.
You've managed to sustain yourself in a fickle, usually heteronormative and conservative industry for some time now. How did you navigate through it?
I will not lie, I have been lucky enough to work with people who looked beyond my sexuality and image, and took an interest in my abilities and my mind, namely Solly Moeng and Legend Manqele. I mean, I still get on set now and people think I'm the makeup artist or stylist; which I like because it's teaching them not to stereotype. Apart from that, it's really about claiming what's yours, unapologetically. Where women were when they started working in spaces that were traditionally for cis-heterosexual men, is where I am in my directing and my DJ career.
Tell us more about when you realised that DJing was one of your many talents and passions?
I have always been musically inclined and had a love for it. I grew up living with my uncle, who is a DJ, and he showed me the basics. I never really imagined that I could become a DJ as it's not a 'gay thing to do'. During my UJ days, my friend, Roger, said we should DJ for money on the side and luckily it was something I could already do. After a lot of practice and playing more frequently, the more I enjoyed it. As a dancer, I expressed myself musically with dance, but DJing enabled me to express myself through the music I played and making other people feel good through dancing. I fell in love!
Did you have any concerns about becoming a DJ?
My main hurdle, which is something I still face today, is getting stereotyped or prejudice. I think crowds expect me to play pop music when they see me before I do a set which is far from the House I play. I trust my music and my abilities. Some people's attitude towards me is apparent while I'm DJing. You'll see someone, for instance, tapping a foot while looking at me disapprovingly. It's sad that prejudice can prevent someone from having a good time.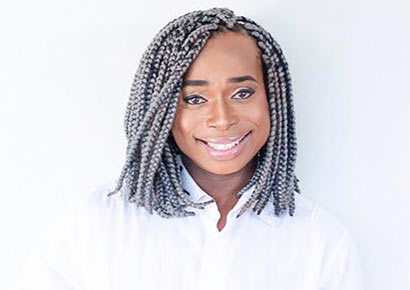 Do you have a specific genre you favour and who influenced your choice in music?
I love House Music, especially old House. I dabble in other [genres], but that depends where I am and sometimes on the brief. My uncle influenced my musical taste. He played everything, and that's my relationship with music; the love for any good music. Many mainstream South African House DJs also influence my music at any given time. Zinhle, Black Coffee, Oskido, CNDO, Fresh, Fistaz, Euphonik, Kent… the list is endless. I'm influenced by what my ears enjoy. They have taught me that you must enjoy the music but not leave the crowd out.
More and more LGBTQIA+ community members are making waves in mainstream media. Personalities, like you, have played a role in bringing about much-needed visibility. What's your view on this?
Wow. Thank you, I appreciate your comment. In my experience, the entertainment industry has always had a healthy number of diverse sexualities and identities, but people have never been allowed to express them because of what's 'commercially viable'. If everyone who is not openly queer had to come out, our industry would be a proper representation of the world. The industry still needs a lot of work and stakeholders need to be more open-minded. If Somizi and Moshe Ndiki can attract the crowds and be such big stars, it shows South Africans are ready but the people at the top are not.
Could you describe your personality in three words?
My personality is too eclectic for three words! But my favourite description I've heard of me is "Everybody's Fave." That, to me, means I make people feel good and that's always my aim when interacting with anyone.
Where does Olwethu see himself in the next 5 to 10 years?
Happy and still in love with the same person. And rich!