Movies: Rocketman explodes onto the big screen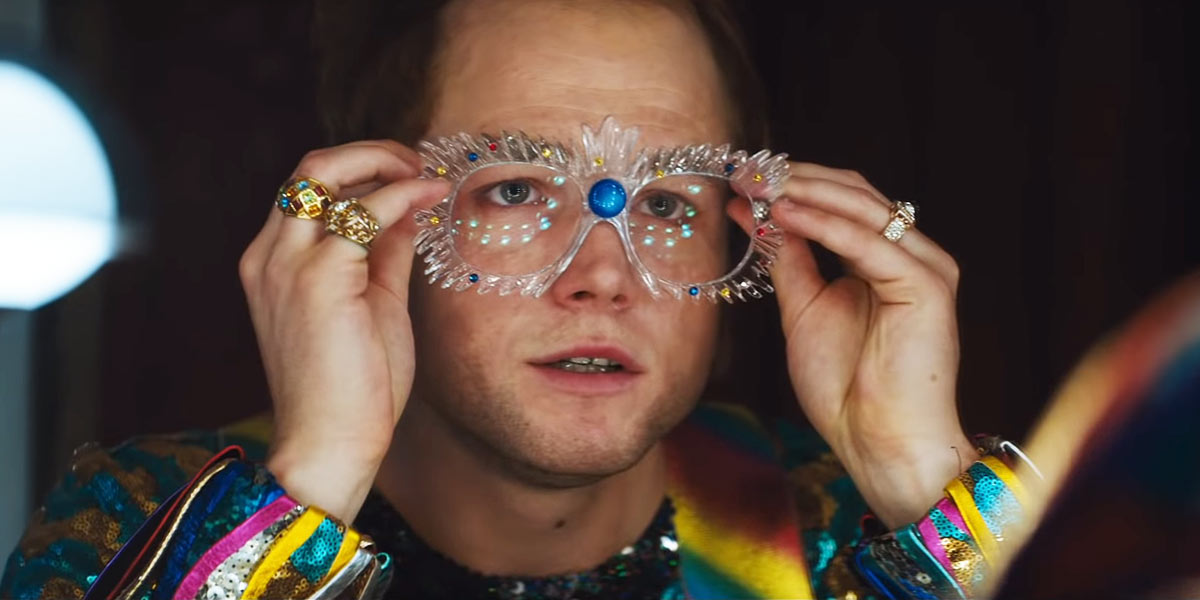 Rocketman, the Elton John musical biopic, is making waves around the world, even being censored in some countries because of its scenes of gay intimacy. Riaan Norval looks at the film as it's released in South Africa.
It is impossible to talk about Rocketman, without looking at Bohemian Rhapsody (the Freddie Mercury/Queen biopic). Both movies are about gay genderbending rock icon front men who had their rise to fame in the 1970s.
Both films are directed, at least in part, by Dexter Fletcher, who took control of Bohemian Rhapsody after Bryan Singer was fired. Both films rely heavily on music, but the tone and approach to how the music is used are very different.
While Bohemian Rhapsody is more of a play-by-play of Queen's beginnings and their performance at LIVE AID in 1985, Rocketman has more of a musical-like rhythm to it. Yes, the two films both deal with entertainers with rock star-sized problems, including coming out as gay during the 70s and 80s, they are entirely different in structure and tone.
Bohemian Rhapsody uses Queen's music as a crutch to carry the film's plot through the weaker story portions of the film. It also feels self-conscious at times as it tries to steer away from Freddy Mercury's sexuality, which was a significant influence on his songwriting.
Rocketman, however, uses music far more creatively in the style of a Broadway-ready musical to tell the story. It also doesn't shy away from gay themes or uncomfortable character portrayals.
It is clear that the creators of the film knew who their primary target audience will be. The three actors in the lead roles are not only uber eye candy but also very talented and the singing is on another level. They are Taron Egerton (Kingsman: The Secret Service) as Elton John, Jamie Bell (Billy Elliot), who plays Elton's songwriting partner Bernie Taupin, and Richard Madden (Robb Stark from Game of Thrones), his lover and manager.
In the opening scene, Elton John (Egerton) is flamboyantly dressed as a horned devil as he strolls into a rehab facility. The story unfolds as he narrates his life story to a group meeting. Rocketman takes viewers back to his 1950s childhood days, from a shy piano prodigy, Reginald Dwight, to international superstar, Elton John, up to around 1990.
The story hinges on three significant relationship clusters in Elton's life over that period: the relationships with his callous mother, absent father and supportive grandmother; his longstanding creative partnership and bromance with lyricist Taupin, and lastly the tumultuous relationship with music manager John Reid.
These form catalysts to his spectacular rise to stardom and subsequent inability to cope with it. Using flashbacks as convention allows the film to flirt with reality and honesty in an exciting way without having to indulge too intensely as it touches on serious themes like addiction and inability to find love.
"This movie is about when I started to become famous," said Elton John. "It was an extraordinary and surreal time, and that's how I wanted the film to be."
Rocketman is an epic musical odyssey that blurs the lines of fantasy and reality, fuses the worlds of music, fame and fashion, and stamps a glittery platform heel down on the cinematic rulebook.
The film takes audiences on an uncensored journey through the life of an icon, with Elton's most beloved songs – reimagined and updated in breakthrough musical and dramatic performances. It's a feel-good, toe-tapping hum-along kind of film, and not to be missed!
Rocketman will be released across South Africa on Friday 7 June. You can pre-book your tickets here. Watch an exclusive sneak-peek clip from the film below.