Joburg radio station slammed for m*ffie "joke"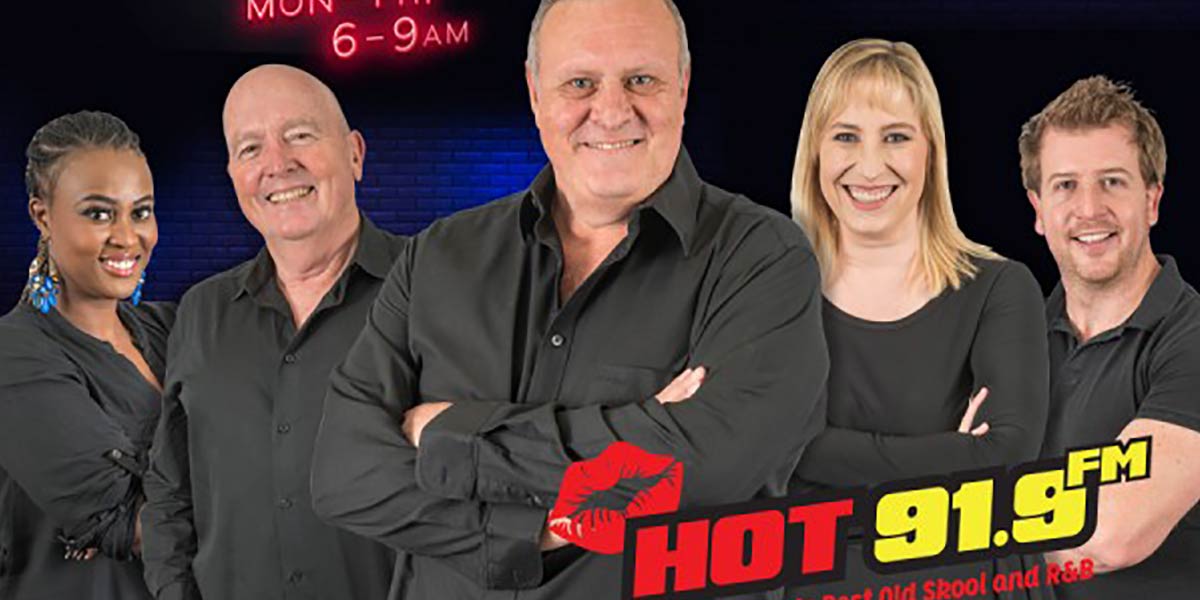 A Johannesburg radio station is in hot water after it played a skit trading on offensive LGBTIQ stereotypes and using the derogatory anti-gay word, "m*ffie".
On Wednesday morning, business consultant Wayne Segers was on his way to work when he heard a pre-recorded two-minute skit during the Mansfield in the Morning show on Hot 91.9fm.
The clip is intended to be a spoof of a South African version of an Alexa-style home voice assistant, in this case, named Sarel. In the skit, two people ask Sarel for help only to be met with sarcasm, indifference and abusive responses.
At one point, the man asks Sarel to play the first season of Friends on his home entertainment system. Sarel replies: "No, no boet, you're not a m*ffie! You will watch the Springbok replays…"
Segers, a member of the LGBTIQ community, says he was shocked at the flippant use of the demeaning word for gay men. "I felt hurt and degraded," he told MambaOnlne. "It's advocating the use of the word."
Segers believes that the 'joke' also perpetuates homophobic stereotypes. "It insinuates that a gay man is a lesser human or a lesser person. It is as if I, as a gay man, wouldn't want to watch sports," he said. Segers has lodged a case with the Broadcasting Complaints Commission (BCCSA).
Tony Murrell, Hot 91.9fm Programme Manager, dismissed concerns about the skit. "The term was used in a segment which is clearly identifiable as a joke, and was not used in a derogatory way, or one which advocates hatred, but rather in a light-hearted way," he said in an email response to the BCCSA.
"The intention was clearly not to offend listeners or to perpetrate hostility/negative stigma against homosexuals. Reasonable listeners will understand the joke in this context, and it is not likely to be hurtful to gay people. There was certainly no 'incitement to cause harm' to anyone," insisted Murrell.
Segers is not satisfied and will pursue the matter with the BCCSA. "It's disgusting because the programme manager is essentially agreeing that there is nothing wrong with the skit. It's mindblowing that he doesn't even see the fault."
Segers pointed out that the use of the offensive word was not a live on-sir slip but was purposefully included in a prerecorded and packaged skit. "It was premeditated; it went through their quality control reviews. And they still played it!" The skit remains available on the Hot 91.9fm website.
Roché Kester, Manager of the Hate Crimes Programme at OUT in Pretoria, agrees with Segers, calling the skit "highly offensive and discriminatory."
"The segment that was shared alluded to the idea that there is a weakness in identifying as LGBTIQA+ and that somehow the choosing of a sitcom over sports somehow needs to be corrected," said Kester.
"Furthermore the use of the term 'm*ffie' is slanderous and hurtful to many gay men. It is used with the intent to hurt, other and belittle. This term has also caused so much harm to gay individuals and it has been used as a bullying tactic," she argued. "This kind of language, especially dispersed by a radio station with a huge audience, may act to normalise this kind of language and thinking in society which ultimately can cause so much harm to queer individuals."
Kester also called out Hot 91.9fm for its reaction to the complaint. "The station is not at liberty to say how queer people should respond to a term that could ultimately be considered hate speech by our Constitution and furthermore they cannot police how queer people should respond when they have been blatantly discriminated against."
Segers wants HOT Hot 91.9fm to apologise and retract the skit. "They also need to explain their views on the LGBTIQ community, and maybe they should donate funds or advertising space to an LGBTIQ NGO," he said.
If you agree with Segers you can file a complaint with the BCCSA at bccsa@nabsa.co.za.