Celebrities come out in support of PrEP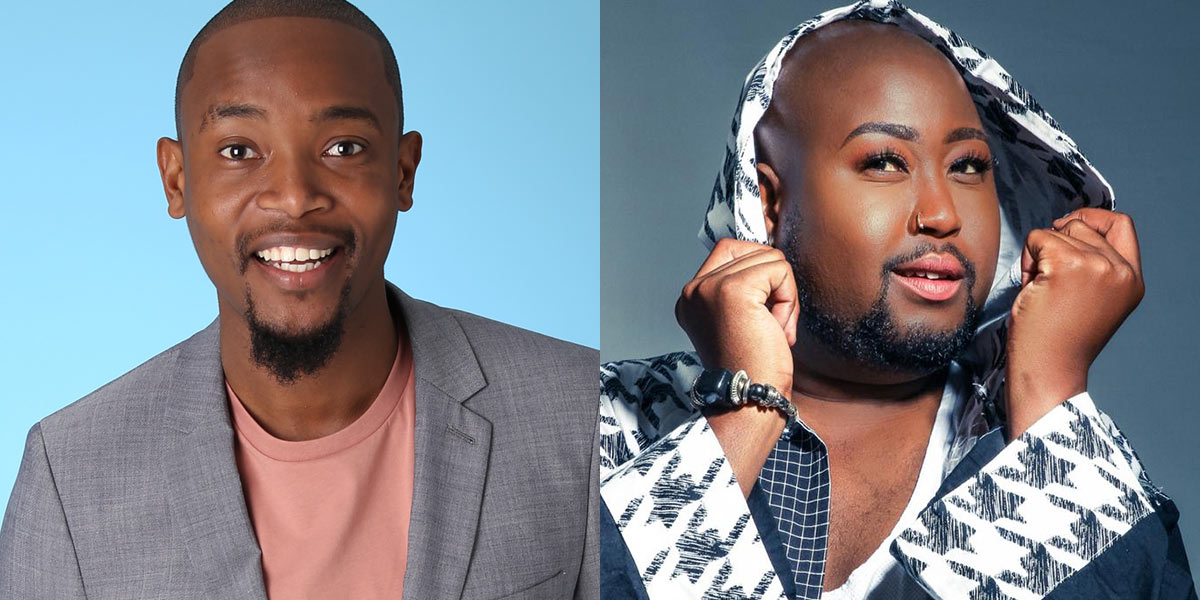 South African celebrities, Moshe Ndiki and Bujy Bikwa, are backing a much-needed new project that provides free HIV prevention pills, known as PrEP, to men who have sex with men (MSM).
PrEP is a pill that prevents HIV negative people from getting HIV (proven to be 99% effective if taken daily) and is one of the free services offered by Engage Men's Health in the Johannesburg, Nelson Mandela Bay and Buffalo City metros. These services are provided through a clinic in Melville, Johannesburg and mobile outreach teams in all three cities.
Both Moshe and Bujy, who are openly gay actors, presenters and media personalities, believe that the word needs to get out about this game-changer in HIV prevention. It's especially relevant to MSM who are at higher risk of HIV infection and often face stigma and discrimination at mainstream facilities.
The Engage Men's Health #PrEPup campaign is a very personal one for Moshe. "This means a lot to me! It is much more influential when someone who is gay passes the message on to other gay people, and society at large, to educate them and make them more aware."
He feels that PrEP represents a new kind of freedom for gay, bi and other MSM. "It's always good to know that we are safe, generally as human beings but also in our relationships when partaking in sexual activities with our partners. It's one thing to not feel free outside because of societal issues but it's another to not feel free in your own bedroom as well because of the fear of HIV."
Bujy – who is himself on PrEP – got involved in the #PrEPup campaign to help make a difference in his community. "This is a revolution! For decades we have been fighting for the right to breathe, the right to exist and most importantly to live a longer inspirational life," Bujy says. "PrEP means that as a gay man you can protect yourself and not wait to be infected by the virus. A pill a day and you do life!"
The #PrEPup campaign is also being supported by the influential Feather Awards, which hosts an annual much-talked-about celebration of the LGBTQ (lesbian, gay, bisexual, transgender and queer) community and its allies. The Feathers, Moshe and Bujy, will be regularly sharing the #PrEPup message to their large base of social media followers – giving them the facts about PrEP and where to get it.
Dawie Nel, Director of Engage Men's Health, believes that sharing this information through personalities makes a lot of sense. "Stigma, fear and lack of awareness are hampering the fight against HIV. Having proudly gay personalities speaking out not only helps educate the public about PrEP but also makes a significant dent in the shame that many MSM feel about their sexual behaviour or identity. Lifting this stigma makes it more likely that they will seek out welcoming services like Engage Men's Health," says Nel.
Gay, bi and other MSM who want to find out how to get PrEP and other sexual health services can call or Whatsapp 082 607 1686, search on Facebook, Twitter and Instagram or visit www.engagemenshealth.org.za.