Mr Gay World returns to South Africa's Garden Route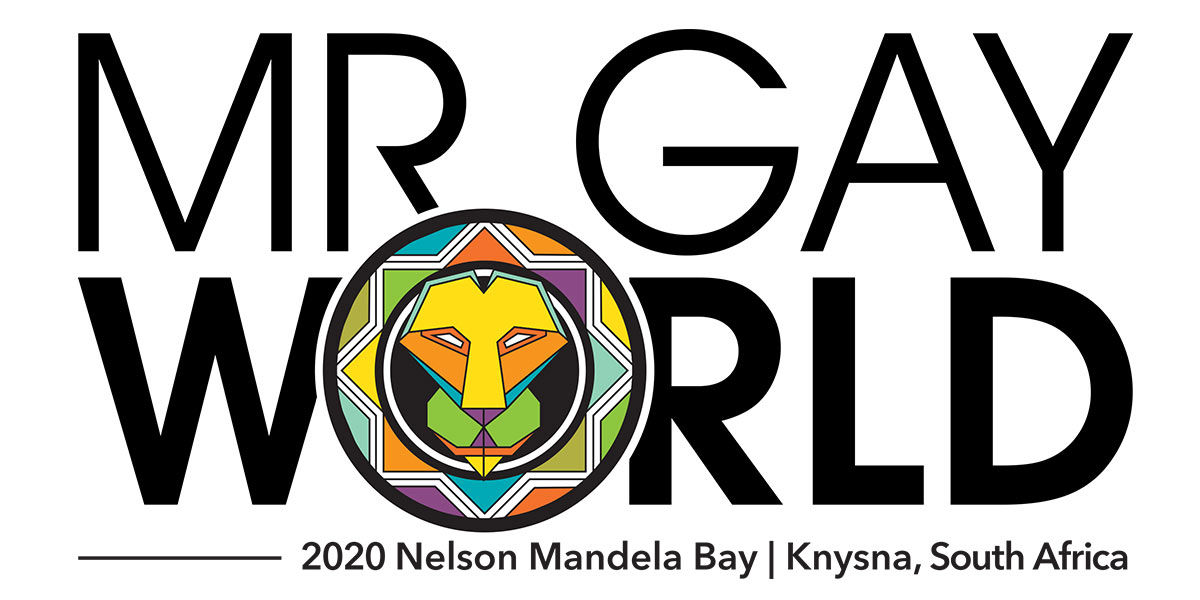 After an alleged lack of support from Cape Town, Mr Gay World has announced that Mr Gay World 2020 will still be hosted in South Africa but in Nelson Mandela Bay and Knysna instead.
News of the event's return to the country's spectacular Garden Route was first revealed on Sunday 24 November 2019 at the annual Mr Gay World Thailand Grand Finale in Bangkok.
The prestigious international contest will take place from 26 April to 3 May 2020 and will see a stellar line-up of men from around the globe competing for the Mr Gay World title. This will be the third time that the event will be hosted in Knysna and the fifth time in South Africa.
The Garden Route is a stunning stretch of the south-eastern coast of South Africa which is known for its verdant and ecologically diverse vegetation and numerous estuaries and lakes.
Mr Gay World 2020 event was originally scheduled to be hosted in Cape Town, just as it was in 2019, after Eric Butter, owner, founder and President of Mr Gay World, was personally approached by the City to return for another three years, said the organisers in a statement.
However, following further apparently unsuccessful discussions with the City of Cape Town, it was decided to not continue with the event in the city but to rather move it to "a more accommodating location". MambaOnline understands that the city was not able to provide the needed funding to host the contest.
"With all this said, Mr Gay World 2020 will return to South Africa for the last time," said Butter. "The delegates will be hosted in Nelson Mandela Bay (Port Elizabeth), ending off in Knysna as part of the annual Pink Loerie Mardi Gras and Arts Festival. I would like to thank the South African organisers for assisting us again."
The town of Knysna has expressed its full backing for the event. "We are delighted that Mr Gay World is returning to Knysna. I can't wait to welcome all the delegates in 2020," said Executive Deputy Mayor, Cllr Aubrey Tsengwa.
News of Cape Town's apparent lack of support for the global contest was met with disappointment by several of Mr Gay World's partners and supporters, but also elicited firm solidarity with the organisers.
Network Synergy, the new media partner for Mr Gay World, described Cape Town's decision as a "tragedy for the city and South Africa as it would have been the first city and country to host the event for three years consecutively. It also detrimentally affects the people and businesses in and around Cape Town, a city that thrives on tourism."
"This is now the time for the LGBTQ+ community and corporate South Africa to join hands and show the world that we can deliver a weeklong event showcasing the best our country has to offer," asserted Kaye Ally, Chairperson of Johannesburg Pride and Founder and Chairperson of Pride of Africa. "It is therefore imperative that we support and endorse Mr Gay World 2020 Nelson Mandela Bay and Knysna, South Africa."
The organisers of Jacaranda Pride also confirmed in a recent meeting that they will firmly back Mr Gay World 2020 Nelson Mandela Bay and Knysna, South Africa, adding that "it is in times like these that the LGBTQ+ community must stand together."
MambaOnline has reached out to the City of Cape Town for comment.
To stay informed about Mr Gay World in Nelson Mandela Bay and Knysna, taking place from 26 April to 3 May 2020, follow Mr Gay World on Facebook,  Twitter and Instagram.