Toya Delazy in transphobia Twitter row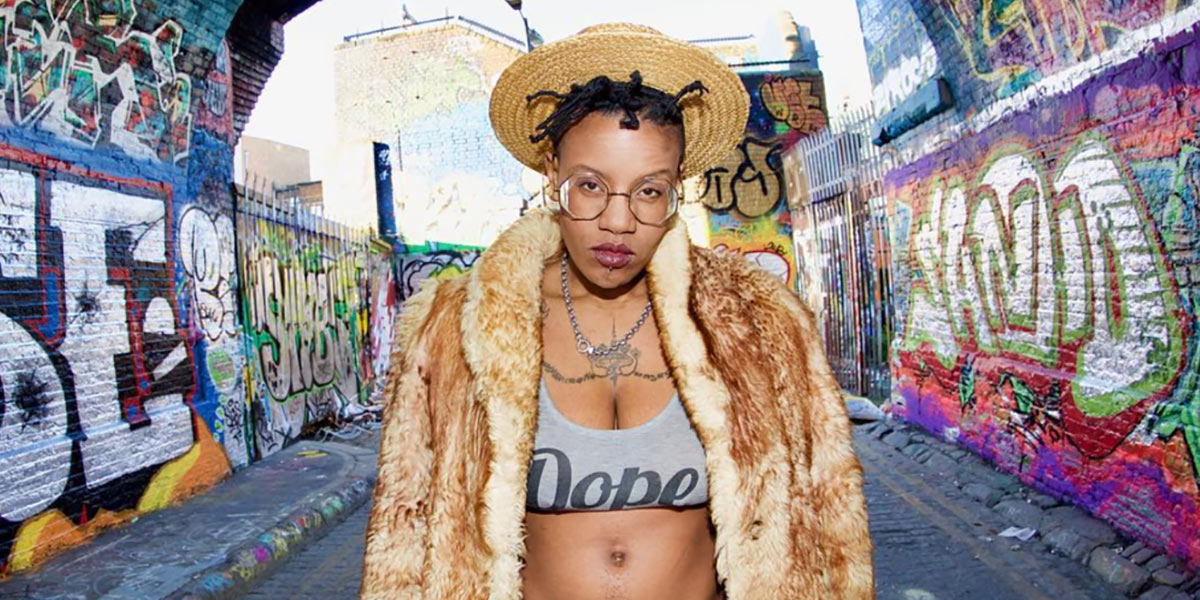 Out South African music star Toya Delazy has been slammed for tweets that were labelled as transphobic against transgender women, but she says she was misunderstood.
Last week, Delazy chimed in on the issue of gender and the use of public toilets and appeared to suggest that transgender women are not real women because they don't have vaginas and wombs.
While the original tweet she was responding to has been deleted, she wrote:
"How can a women be transphobic for wanting to pee in a toilet with no male energy. I respect who people think they are but not at my inconvenience the world is going mad. Females bleed, we have a womb & VAGINA can we please not share this with the male species WHAT IS WOMAN?"
The comment sparked a twitterstorm with furious members of the LGBTQ community lashing out at the SAMA-winning artist. Some even labelled hers as a TERF (trans-exclusionary radical feminist); feminists who claim that trans women are not fully women.
The groundbreaking Delazy – who is one of the most visible LGBTQ artists from Africa but is now based in Europe – didn't back down but insisted that she was referring to straight cisgender men using unisex toilets, and not transgender women.
"I NEVER MENTIONED TRANS – I SAID NO TO UNISEX TOILET I EXPLAINED MY POSITION – YALL DRAGGED TRANSPHOBIA IN … I AM A PROUD MEMBER OF THE LGBTQI BUT I CANT EVEN GET A WORD IN ON MATTERS THAT ACTUALLY AFFECT US – THE TOILET SHOULD BE A SAFE SPACE FOR THE WOMB. PLEASE LISTEN," she said.
Delazy, however, continued to imply that the definition of a woman is that of one who menstruates and has a womb.
One follower, commented: "Some females don't bleed nor have wombs. Whoever identifies themselves as females, they are females. You are being transphobic vele because you are ignoring and disregarding trans woman since most don't have wombs nor get periods."
Delazy replied: "I wouldn't know babe I'm talking for those that do… I personally don't not want a fucking cisman in the toilet banging on the door while I pee asking how long it's gonna take .. they must GET TF OUT …"
She also tweeted: "Men are gonna fight us to pee in the same space where we have our discharges what do men know about vaginal juice & discharges do you guys want to know the real truth abt the life of a VAGINA it needs a safe space- I'm talking as someone who has a womb & a VAGINA respect us."
The singer insisted, however, that she is no transphobe. "I am not transphobic – I never said I don't like trans in the women's toilets – I said I don't like men in woman's toilets. Who like that strong pee smell anyway get a grip.."
Whatever the intention behind Delazy's comments, her tone deaf responses did her no favours. The whole thing was an ugly and messy thing to witness. A little humility and understanding go a long way, especially within our own community.
How can a women be transphobic for wanting to pee in a toilet with no male energy 🕯️ I respect who people think they are but not at my inconvenience the world is going mad. Females bleed , we have a womb & VAGINA can we please not share this with the male species WHAT IS WOMAN ? https://t.co/YM7seMVcQk

— FUNANI Out Now🛸👽 (@ToyaDelazy) January 24, 2020
This tweet itself is transphobic. Trans women have no wombs. In that other tweet you said what people "think they are" which discounts transness as a gender identity by stating it as a choice. Your point could have been valid but you invalided trans people twice.

— Ms Party 🏳️‍🌈 (@Olwee) January 24, 2020
It's definitely not about me – it's about the trans women who you've erased because they do not "bleed" or "have a vagina" – you're being textbook transphobic and for you to do it on such a public platform is disgusting.

— Meredith Grey (@tutuzondo) January 24, 2020