Trans Day of Visibility | Out and calling on your empathy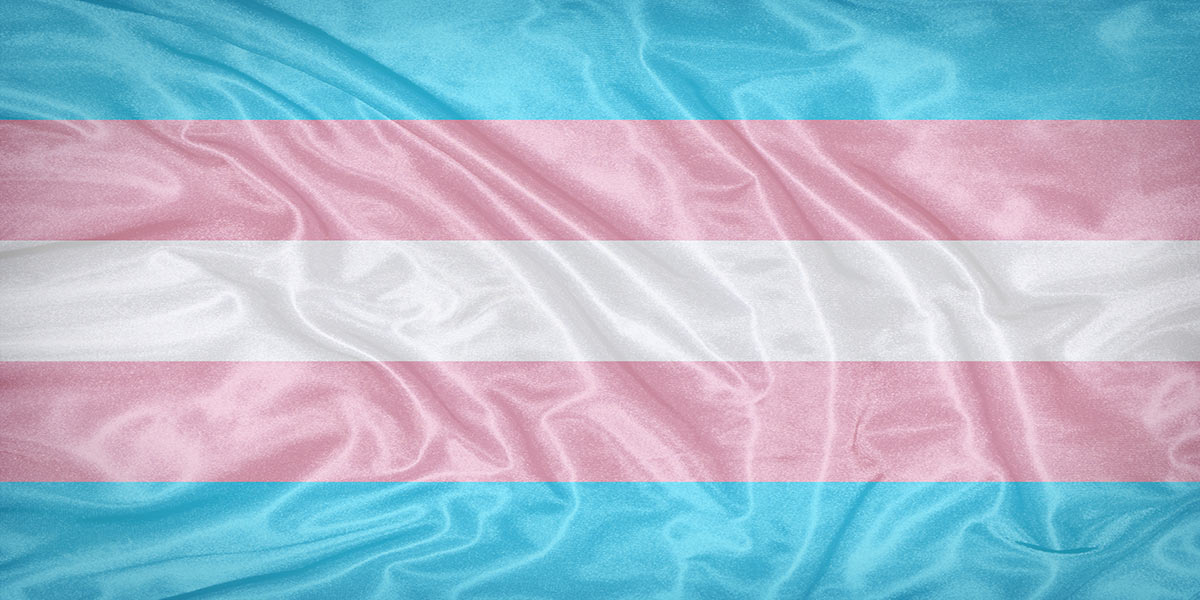 31 March marks Trans Day of Visibility – also known as TDOV – a day which many trans people such as myself mark by celebrating and taking pride in our identities, commemorating how far we have come, and how far we still must go. TDOV is an opportunity to be "out and proud"; to educate those around us, and to take stock as a community.
This year, however, many of us are severely hindered in our ability to be out, in the most literal sense, and to be publicly visible as a result. As I write this from my home in South Africa, a country which recently joined many others in enforcing an extensive "lockdown" in the wake of the ongoing Covid-19 pandemic, I cannot help but be struck by the irony of it all. For once, however, a large part of our invisibilisation as trans people seems to be something we need to do for the common good, as we give up our freedoms and comforts for the sake of those most at risk of this virus.
The first moment I realised that I, as a trans woman, would be impacted by this was in a text message from the laser hair removal clinic I frequent every month. It said that as "a growing number of people are affected worldwide, including outbreaks in South Africa, we feel it is wise to temporarily close the practice until further notice."
Many trans women and transfeminine persons will know the deep ache of dysphoria that comes with stubborn facial hair, and the anxiety that a bit of stubble missed by the razor will result in unwanted public scrutiny. But at the end of the day, I recognise the immense privilege I personally enjoy that allows my worst problem to be a bit of extra hair. Laser hair removal can wait. The strain that gender dysphoria takes on my mental health can wait. People are dying.
I spoke to another trans woman recently who was asking around for ways to skip the psychological evaluation and doctor's prescriptions that had been mandated to her in order to get hormones from the pharmacy before our country began enforcing stricter lockdown measures. She is one of the countless trans people around the world concerned about what the strain on medical facilities and the enforcement of lockdown measures may mean for her access to hormones. I advised her that rushing a medical intervention could be dangerous in these uncertain times and that she should wait. People are dying.
All over the world, gender-affirming surgeries have been put on hold for the sake of ensuring sterility and proper health in hospitals, and to refocus resources to the growing number of Covid-19 cases. Here in South Africa, a young trans man I know who had been waiting for his top surgery quite some time was distraught at having to potentially put that on hold until all this is over. But again, it can wait. People are dying.
It's not only trans people who have had their lives and celebrations put on hold, though. At least 120 Pride celebrations have been cancelled or postponed all over the world from Cape Town to Kraków – Miami to Manila. Even the tiny Cook Islands in the Pacific, where the territory's first Pride event was supposed to take place on 27 March, could not go ahead as the local government suggested limiting gatherings for the sake of public health.
Today, however, rather than being despondent at the situation we face, I am celebrating the great strides the trans community has made over the past year, from last year's update of the International Classification of Diseases (ICD-11) which no longer classifies trans identities as mental illness, to the American Psychological Association's updating of policies to be more inclusive. In Japan, a ruling allowing a trans woman to use the bathroom of her choice may yet set a positive precedent across the country.
Many trans people are facing dire circumstances
In Israel, Chile, Brazil, Scotland, Pakistan and others new laws have been proposed or passed to make it easier for trans people to legally amend their name and gender or access medical and psychological services. Meanwhile, various research projects coming out of every region continue to shine a light on the lived realities of trans people, allowing for more impactful advocacy and human rights work to further uplift our communities.
Unfortunately, there have also been setbacks: anti-trans bills are being proposed and passed in the US; progress around legal gender recognition is being blocked in New Zealand and the United Kingdom; processes have stalled in India, and have been made more strict in Singapore. In all, however, there is much to celebrate while sitting at home today.
So, I wait – we wait – because there is more to being trans than a few medical interventions to our bodies, and more to being visible than waving banners and playing music in the streets. By staying indoors and out of the way we ensure that the elderly, those with compromised immune systems, and those with existing respiratory weaknesses, are protected from the rapid spread of the virus. We ensure that healthcare workers, grocery store clerks, and the countless other individuals who keep the world turning during this time, are not overwhelmed.
The toll that this takes on the collective mental health of our society is immense. People have been encouraged to check in on their loved ones regularly to alleviate the growing sense of isolation, while some counsellors and psychologists are allowing their patients to maintain their regular sessions through video or WhatsApp calls. At ILGA World we have launched an initiative to publish digital postcards – messages of support to those stuck in isolation – to remind those who are struggling in this time that they are not alone.
In a world driven by capitalist consumption and the protection of the individual above all else, it heartens me to see so many people from so many backgrounds coming together (figuratively – we must maintain social distancing after all!). Yes, there are the panic-buyers, the internet trolls, and those political figures whose inaction has endangered the public, but I believe they are the minority. The sense of unity, and compassion for the most vulnerable in our society, is tangible. Between the medical staff, the old age home volunteers, those fostering abandoned animals and those working to create positive art and media in this time, I truly feel that we are #InThisTogether. Rare is such comradery in our modern world.
Which brings me to wonder about the future. I do not like to think of myself as a pessimist, and it is important in these times to hold onto every shred of faith and hope we can find. But, while I am privileged enough to only worry about when my next laser hair removal appointment will be, many trans people are facing dire circumstances. People are dying – but they have been dying and I fear they will continue to die.
In the first three months of 2020 alone, at least four trans people around the world became the victims of transphobic violence, making international headlines. Those are just the most publicised cases. We will never know the real numbers. One of those killed, Nare Mphela, was known to me. I had the chance to briefly meet and interview her in 2017 after she won a case of discrimination against the Department of Education. And now she is gone. Another trans woman activist I knew, Leigh Davids, died of illness last year, devastating so many in my country.
Most trans people know someone who is gone now. If not due to horrific transphobic violence, then due to lack of adequate shelter, of access to healthcare, or of support in dealing with mental illness and social isolation. These issues will likely only be exacerbated in times like these, where the few structures that people with diverse gender identities and sexual orientations rely on shut down for the duration of the pandemic.
So, on this Trans Day of Visibility, I call on the public to extend your empathy to trans people. This plea is not just for our friends, family and allies: Those who don't know us that well yet need to hear it. Those in government who would legislate against our very existence need to hear it. Extend your empathy. All of us need to look after each other at all times, not just during the Covid-19 crisis.
So when we finally get to go out into the streets once more, and make our trans selves visible again, will you extend a helping (and sanitised) hand, or will it be business as usual?
This article by Kellyn Botha was first published by Ilga World.