These local drag queens are inspiring South Africa during lockdown (Watch)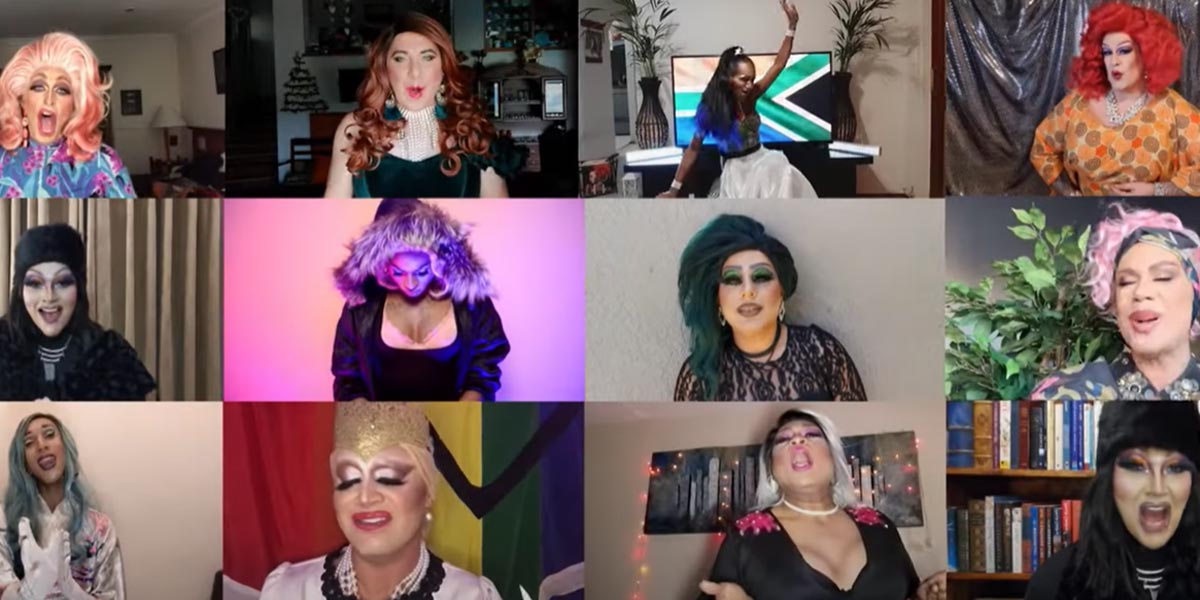 A host of local drag queens are paying tribute to South Africa's fortitude during the coronavirus pandemic while sending a message of hope and unity.
The 12 artists came together to create an entertaining lipsynch video featuring the iconic track World in Union by Ladysmith Black Mambazo,  PJ Powers and The First Fifteen Choir, Alala.
The aim of the #StayStrong video is to "share a message of hope, resilience, kindness and self-care, saying thank you to the heroes on the front-line who are risking their lives and making sacrifices so we can stay home."
The video, which was shot by each artist at their home during the national lockdown, was conceived and produced by singer, drag performer and activist Shenay O'Brien and the Gateway Health Institute.
"We currently find ourselves in a world that feels divided and unsure. My aim is simple, to make sure no one feels like they are alone and that if we stand together and do our part, we will get through this as a world in union," O'Brien told MambaOnline.
"I chose the song purely because it is so powerful, full of emotion and has such a rich South African history. I wanted something that would make South Aafrica proud when they heard it, and also see a diversity of individuals celebrating as one."
She added: "We need to know that no matter how different we are from each other globally, that we are all affected by this Covid-19 pandemic and, as a collective, we have the power to flatten the curve and beat this."
The #StayStrong – Together as One video stars: Shenay O'Brien, Betty Bangles, Shannin Bronwyn Brown, Lou Lou Blu, Regina Blaque, Exodus Envy, Sally Werq, Lola Pyramid, Justine de Queer, Genevieve LeCoq and Celeste Seasons.
Watch it below.