Lockdown liberation with Boots the House Down online party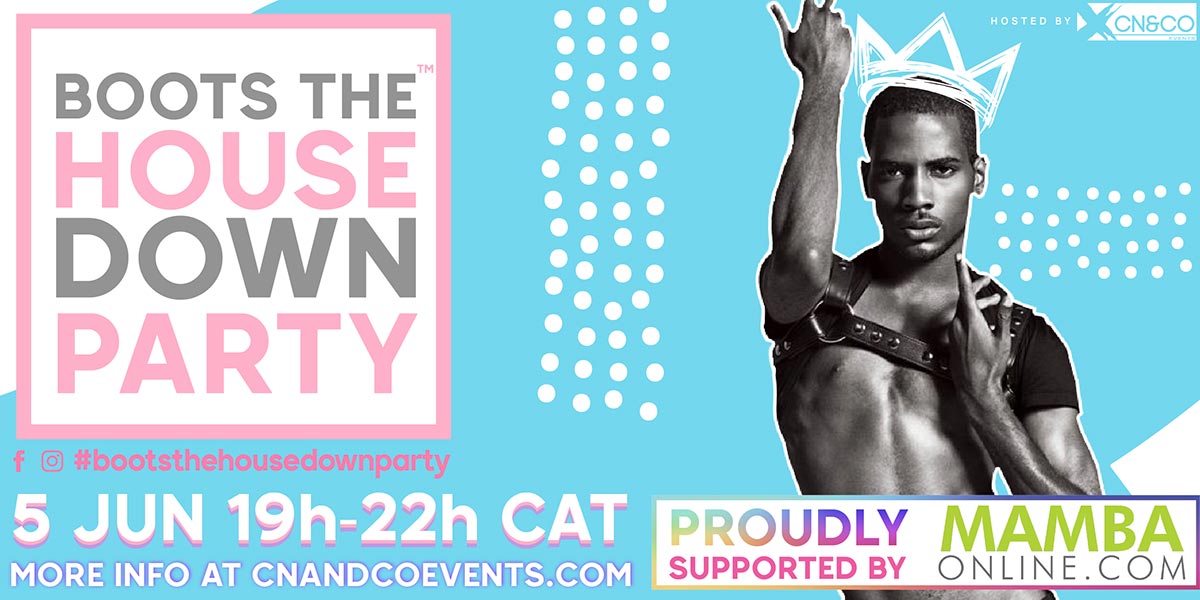 The Boots the House Down online party – on Friday, June 5 from 19h00 to 22h00 – will feature a hot line-up of queer DJs and drag stars. It's set to be one of the first of its kind in South Africa; hosted by and for artists in the queer community.
Queer people already face economic challenges because of stigmatisation but the COVID-19 pandemic has worsened the already dire conditions of many artists, freelancers and professionals in the LGBTQIA+ community who have lost their incomes.
The Boots the House Down Party aims to not only offer hours of party entertainment but also provide the performers with a platform to showcase their talent virtually, and earn money at the same time.
The line-up includes Sally Werq (Drag Artist), Lotion (DJ), Tylor Spelman (Vogue Artist), Juran Botes (DJ), Manila Von Teez (Drag Artist), hosted by Kirvan Fortuin of House Le Cap and supported by Paris DJ – Barbara Butch.
Boots the House Down Party is the brainchild of Rumain Akoob, Urban Motion Events manager and member of the LGBTQIA+ community. Akoob suggested a 'virtual' party be created that will not only be inclusive but can bring hope to those currently struggling with mental health, anxiety and stress exacerbated by the current economic and health crisis our country and the world finds itself in.
"We understand the need for community and chosen family for LGBTQIA+ persons because of the stigmatisation faced by so many," says Akoob. "As a queer person also struggling with isolation during the COVID-19 pandemic I hope to create a space where people in my community and allies can come together and feel the sense of family."
Drag artist and choreographer, Kirvan Fortuin of House Le Cap says: "As a choreographer, creative director and mother of the House of le Cap I always seek opportunities that can create platforms for growth and development in our LGBTIQA+ community, and add to the visibility of a marginalised community within mainstream institutions and society. Events like these create platforms and most importantly job opportunities for queer people during this terrible time we are living in."
Fortuin adds: "Collaboration is so important right now, and multicultural and interdisciplinary works and creations are what we need to find ways to deal with this new normal we have been forced into. I am so excited to be part of this proudly queer national event, and bring some joy and happiness into people's homes for a few hours."
Support our queer artists while you're partying on Friday, June 5 from 19h00 to 22h00. Tickets for the Boots the House Down Party at R69 are available here.