Rich Mnisi reveals gorgeous new Pride-themed tote bag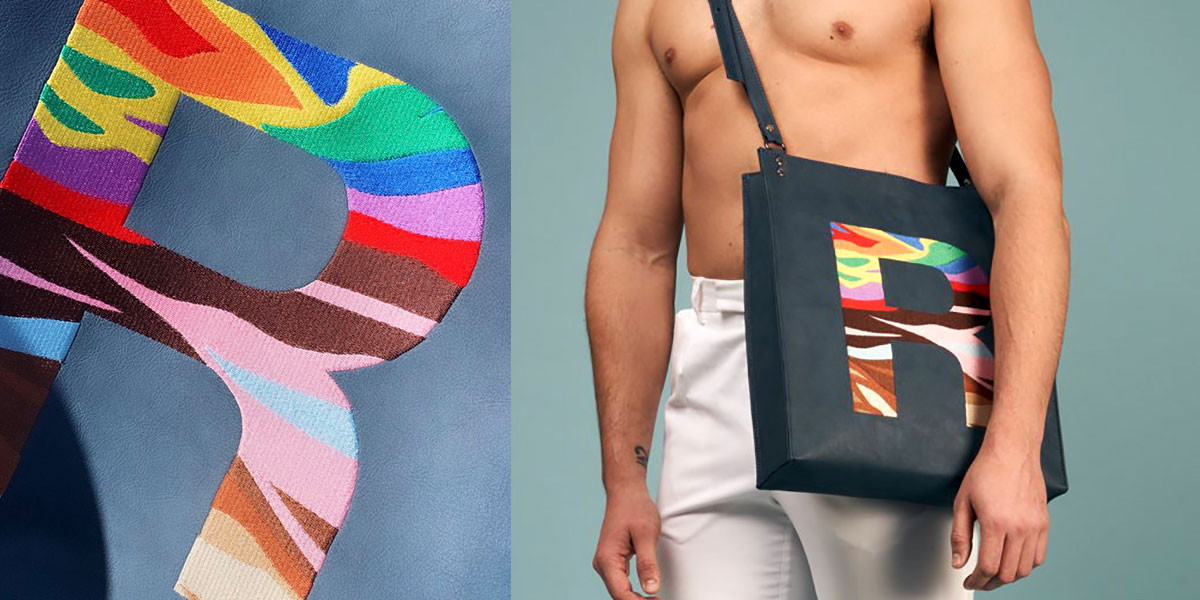 South African LGBTQ designer Rich Mnisi has unveiled a new Pride-themed tote bag to mark international Pride month this June.
The gorgeous bag sports "embroidered progress Pride flag colours" on an "R" symbol and comes with an adjustable shoulder strap. The bag is made from upcycled leather, an eco-friendly green material.
The accessory is a must-have, if you can afford it! The piece sells at an eye-watering R 5,999, excluding shipping. Then again, it is made-to-order! That's why it takes up to three to fours weeks for delivery and due to Covid-19 it is only shipped within South Africa.
Mnisi told i-D in 2017 that he rarely speaks about his sexuality directly, adding that "Everyone knows but I address it through my work."
The designer this week also unveiled his new winter 2020 AZANIA loungewear range on social media, which includes tracksuits, scarves and polo necks. The response was overwhelmingly positive, with fashionistas raving about the stunning items.
And, in keeping with the times, the exclusive brand is now offering a range of designer facemasks, starting at R399, on its online store.
The Soweto-born, Mnisi is a graduate of LISOF and has been a leader on South Africa's fashion scene since becoming the 2014 Africa Fashion International Young Designer of the Year.
Mnisi's style has been described as gender-bending, challenging notions of masculinity and uniquely African. In just a few short years, his work has been featured on the pages of fashion magazines around the globe.
International Pride Month is marked around the world in June to commemorate the New York City Stonewall Riots that took place in 1969. The event, in which the LGBTQIA+ community revolted against police raids on the Stonewall Inn queer bar, is credited with sparking the international Pride liberation movement.
View this post on Instagram
View this post on Instagram