30 Under 40 SADC Queer Game Changers initiative launched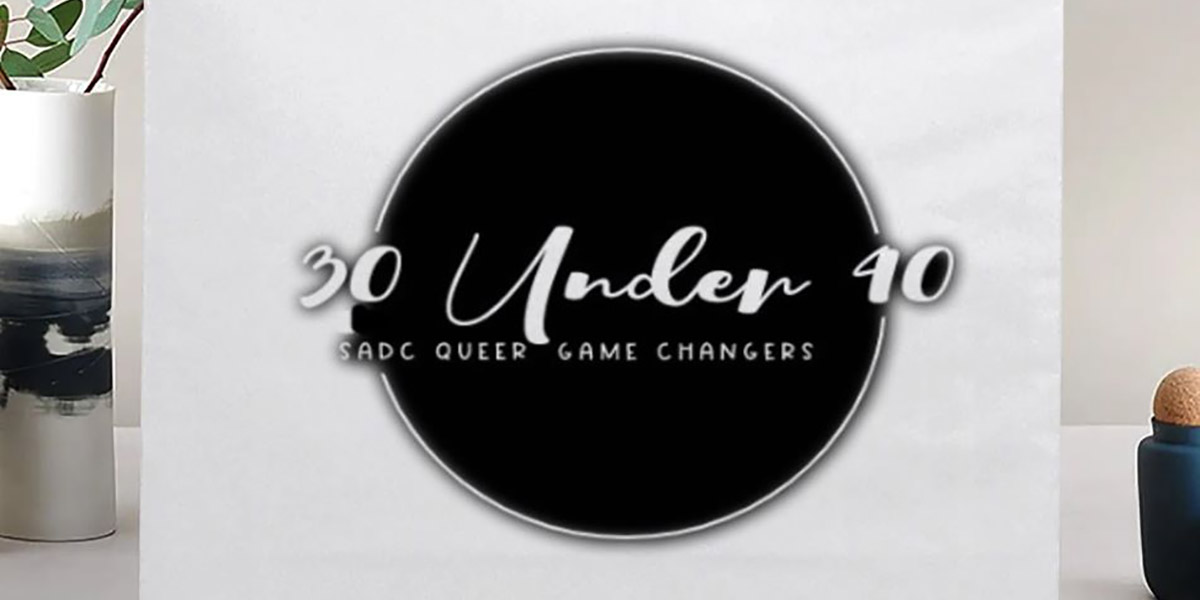 A new initiative, the 30 Under 40 Queer Game Changers, aims to put a spotlight on the LGBTIQ+ community of the Southern African Development Community (SADC).
The annual list will spotlight 30 exceptional LGBTIQ+ individuals under the age of 40 in the SADC region. It is an initiative by South African queer activist Mpho Buntse who is dedicated to promoting queer visibility.
"The 30 Under 40 SADC Queer Game Changers draws inspiration from the strides and efforts of the queer community in advancing the region, socially, economically, and politically," said Buntse.
"It is through this initiative that we are able to address the twin task of humanising the LGBTIQ+ community while we celebrate the excellence and talents of individuals towards the social, economic and political advancement of the region and subsequently the continent," he added.
The 30 Under 40 SADC Queer Game Changers will be open for public nominations from Friday 10 July and will run for 3 months. The list will be released to coincide with South African Pride Month in October. 
The process will be adjudicated by a panel of experienced LGBTIQ+ professionals, allies and activists from across the region. The panel is chaired by world-celebrated queer and trans activist Tshepo Ricki Kgositau-Kanza who boasts a degree in International Relations with a speciality in International Human Rights Law and Diplomacy from Monash University. 
Kgositau-Kanza is passionate about legal and policy reform within the region to advance socio-economic justice and accountability. In 2017, she successfully sued the Botswana government to be legally recognised as a woman in a groundbreaking case.
Other panellists include Professor Anthony Brown, Ncotjo Pakade, Malaika Mahlatsi, Luiz De Barros, Lesego Ntoahae, Roche Kester, Rethabile Mathealira-Molapo and other queer activists.
The panel will ensure quality control in all stages of assessing public nominations under the following categories:
Healthcare

Science & Technology
Politics, Government & Civic Society Leadership
Agriculture
Fashion, Media & Entertainment
Sports & Arts
Business & Entrepreneurship
Law
Education
Government
Extraordinary Game Changers
For more information or to submit your nominations, email info@30under40sadcqueergamechangers.co.za or visit the Facebook page.