LGBTIQ+ Rainbow Flag raised at Constitution Hill (pics)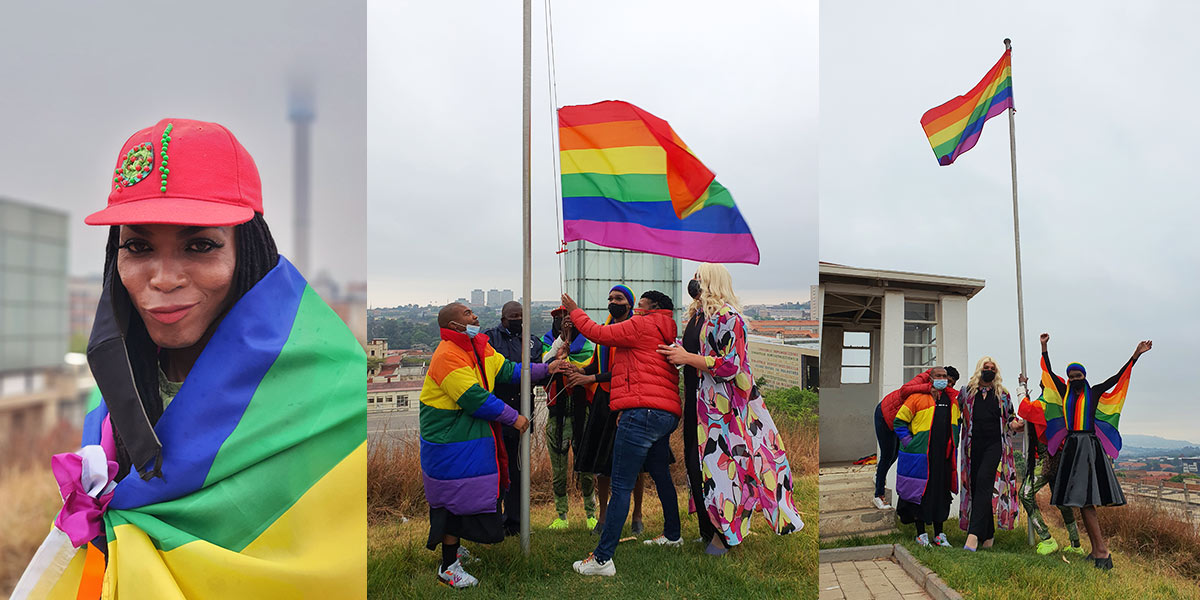 The start of Pride Month in Gauteng was marked with the raising of the LGBTIQ+ Rainbow Flag at Johannesburg's Constitution Hill on a cloudy and chilly Friday morning.
The ceremony was attended by a small group of activists, artists and members of the LGBTIQ+ community, led by Thami Dish, founder of the Feather Awards and the Thami Dish Foundation. It was originally scheduled to take place on Thursday but was postponed due to the inclement weather.
Attendees included Virginia Magwaza, Movement Building Officer at the Other Foundation; publicist and transgender blogger Yaya Mavundla; groundbreaking queer performer Amstel; drag artist Shenay O'Brien; and author Siya Khumalo.
Dish said that, as the home of the country's Constitutional Court that has affirmed the right to equality of LGBTIQ+ South Africans, Constitution Hill was a fitting location to fly the flag for the month.
"Personally, for me, raising this flag symbolises that we are here, proudly, to celebrate LGBTIQ+ rights as part of South African society," said Dish. "Many of our community face abuse and homophobia on a daily basis and this flag reminds everyone that our Constitution demands more … our Constitution demands inclusion, dignity, respect and equality for everyone."
Magwaza asserted that "we all have different backgrounds where we are not safe, in terms of being accepted; at home, at work, at church. [And that's] why Pride has become a very important space."
She pointed out that while in South Africa "we have an opportunity to be in Pride, there are other people in countries where they are not allowed – not just to be in Pride but even to exist! So as much as it is a celebration, Pride should also be an activation of consciousness of where we are."
Mavundla added that "if it was up to me we would have Pride every month because that would mean more visibility, more education. We exist every day beyond Pride."
The first Pride event on the African continent was held on 13 October 1990 in Johannesburg, and the month has since been commemorated as an annual celebration of LGBTIQ+ identity.