#YouAreIncluded at Copenhagen 2021 WorldPride and EuroGames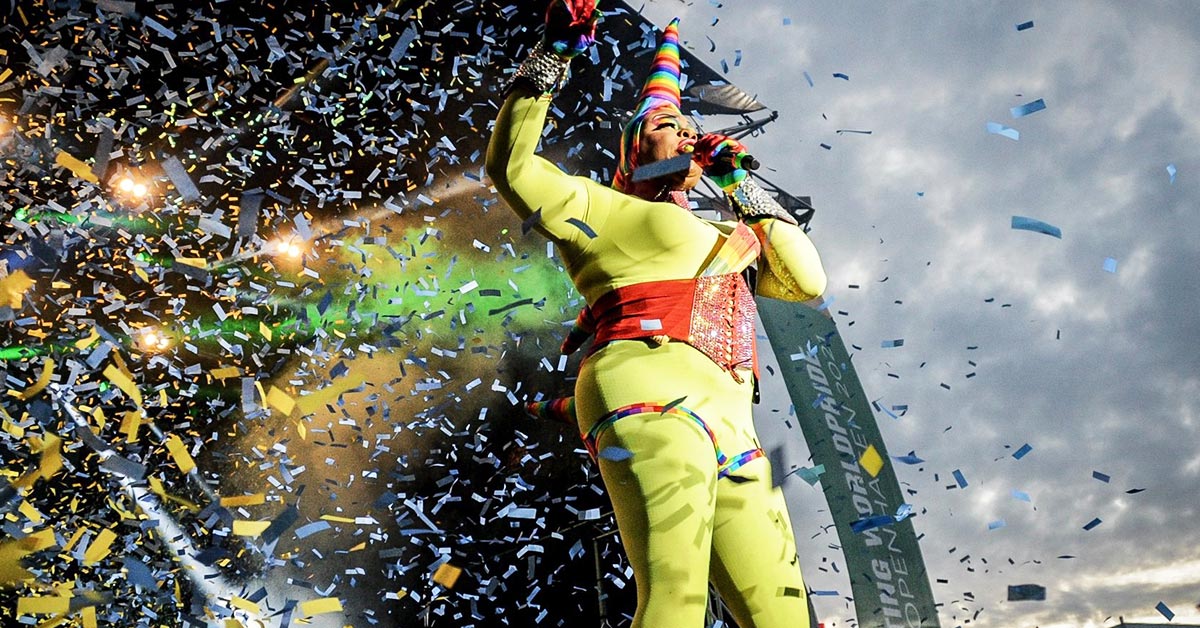 Steve Taylor tells us what Copenhagen 2021 WorldPride and EuroGames are set to offer visitors next year and why you should consider taking part.
Even as a seasoned Pride organiser who's attended more than 50 Prides around the world, the scale and enormity of New York City's WorldPride last year was hard to take in. Six million people took part in the event marking the fiftieth anniversary of the Stonewall uprising that led to the birth of the modern LGBTI+ movement, making it the biggest WorldPride ever.
Next year's WorldPride – in Copenhagen, Denmark and Malmö, Sweden – will be a very different affair, not least because Denmark's entire population is the same as the number who attended WorldPride in NYC, and of course because of the impact of the pandemic. And so whilst next year's event will be smaller, it will be more intimate, offering a real sense of community and togetherness for visitors and locals alike.
Copenhagen 2021 combines WorldPride with EuroGames, a European LGBTI+ open event with tournaments in 29 different sports and as many as 6,000 athletes participating from all over the world – registration is about to open, so think about signing up!
A vast arts and cultural program will take over the whole city, and there will be not one but two Parades, with the Malmö Pride Parade at the beginning of the event, and the WorldPride Parade in Copenhagen drawing the twelve-day event to a close.
There'll be an LGBTI+ Human Rights Forum with five separate events and speakers including the United Nations High Commissioner for Refugees, and our patron HRH Crown Princess Mary of Denmark. We'll also be looking towards those nations in Africa where LGBTI+ equality still has a long way to go, and the Øresund Declaration will be our multi-level benchmark for global LGBTI+ human rights by 2030.
The Scandinavian countries are often named as the best places to be LGBTI+, and even a short visit here shows you why. Freedom and equality deeply ingrained and the theme for Copenhagen 2021 – #YouAreIncluded – really speaks to that culture of friendliness, welcoming and inclusion.
Denmark decriminalised homosexuality in 1933, and Sweden followed eleven years later. The world's first gender confirmation surgery took place in Denmark in 1951, and Sweden was the first country to allow legal gender recognition. Axel and Eigil Axgil were the world's first couple to enter into a civil partnership in a ceremony at Copenhagen City Hall in 1989.
That proud history of acceptance continues today. Adjacent to Copenhagen's City Hall, the Rainbow Square was the first public square in the world to have a permanent rainbow flag, flying high over customers enjoying a beer or a bite to eat at Oscar, one of the city's popular queer venues, and just around the corner from Centralhjørnet, one of the world's oldest LGBTI+ bars.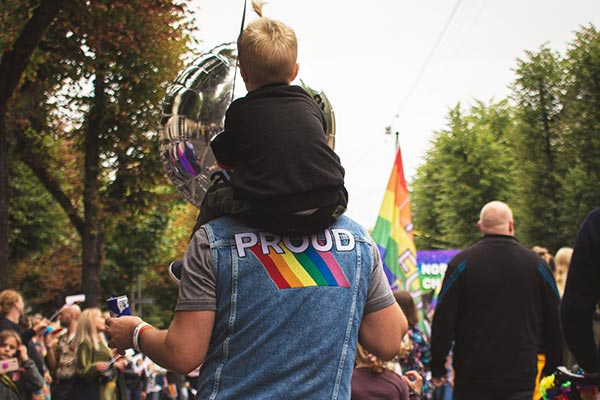 #YouAreIncluded is much more than a theme, it's central to everything we are planning for Copenhagen 2021 WorldPride and EuroGames. All our concerts are free to attend. Signature parties taking place every night are open to everyone, and all are fully accessible. Athletes of all genders are invited to participate in EuroGames tournaments.
Our arts and culture program includes spaces specifically for children, young people, and rainbow families. 'Fluids', located on historic Gammel Strand in the shadow of the Danish parliament, will be programmed entirely by and for women, trans and non-binary people. And our Human Rights Forum includes a public democracy festival where ideas can be shared and debated and where progress for LGBTI+ people globally can be advanced.
This is also the first time that WorldPride and EuroGames take place across two cities in two countries. Copenhagen and Malmö are just half an hour apart by train across the iconic Øresund Bridge, giving visitors the opportunity to enjoy two different experiences of Scandinavia in one trip. And getting around the cities is easy, too; you can walk from one side of the city centres to the other in under 30 minutes, and public transport runs 24 hours.
Of course, the shadow of the pandemic looms large over our planning for Copenhagen 2021. We are making various contingency plans and whilst our current expectation is for a full event with COVID security measures in place, our experience with this year's Global Pride and Copenhagen Pride gives us the ability to think about how we deliver WorldPride and EuroGames in the safest possible way. And whilst we hope it won't be necessary, registration fees for our own events are fully refundable should we need to cancel because of the pandemic.
So as you look ahead to – hopefully – better times next year, take a look at the huge array of activities planned as part of Copenhagen 2021, and we hope to welcome you to our beautiful cities next August. We promise it will be worth the long journey!
Copenhagen 2021 WorldPride and EuroGames takes place from 12-22 August 2021. Visit copenhagen2021.com and connect on social media.
Steve Taylor is Director of Communications for Copenhagen 2021.