Watch: Umlilo's queer post-apocalyptic show at Con Hill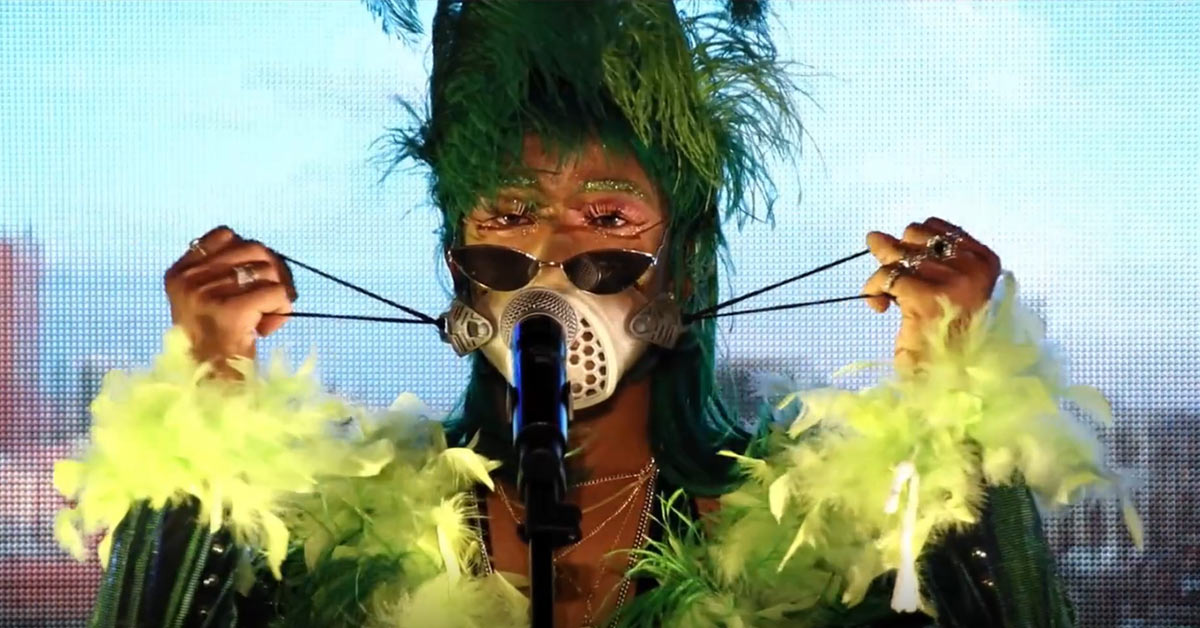 Kwaai Diva extraordinaire Umlilo has released a video of their recent live show at Constitution Hill's Women's Prison.
This inter-galactic performance, which was part of the Blooming Sounds from Johannesburg concert on 26 September, sees Umlilo merge avant-garde gender-bending fashion, dazzling visuals, dance and music set in a futuristic Johannesburg.
Joined by international dance sensations Llewellyn "Lulubelle" Mgnuni, Kyle Holland and the amazing Roberto "Lotion the Star", Umlilo performs an array of high energy, pulsating electronic songs.
The music sets the tone for a dark electronica show with elements of soul, punk, hip-hop, kwaito and gqom with queer pop sensibilities. Umlilo captures the spirit of their generation with political musings, queer activism and dance-floor bangers.
"With this year being at a standstill because of Covid-19, I wanted to create something inspiring, different, relevant, risky which also showcases my musical range and growth as an artist," said Umlilo. "I haven't been able to be on stage many times this year and wanted to do a show that leaves an indelible mark on my fans and the SA music community at large."
In the 20-minute performance, Umlilo performs songs from their acclaimed EPs Shades of Kwaai and Aluta, which are both available to stream on Spotify.
The queer performer and musician, whose full stage name is "Intergalactic shape-shifting kwaai diva Umlilo", has a sound rooted in contemporary South African dance music. They have performed around the world to critical acclaim for their boundary-pushing music.
Watch Umlilo's Blooming Sounds from Johannesburg performance below.