Give your feedback on proposed gender ID changes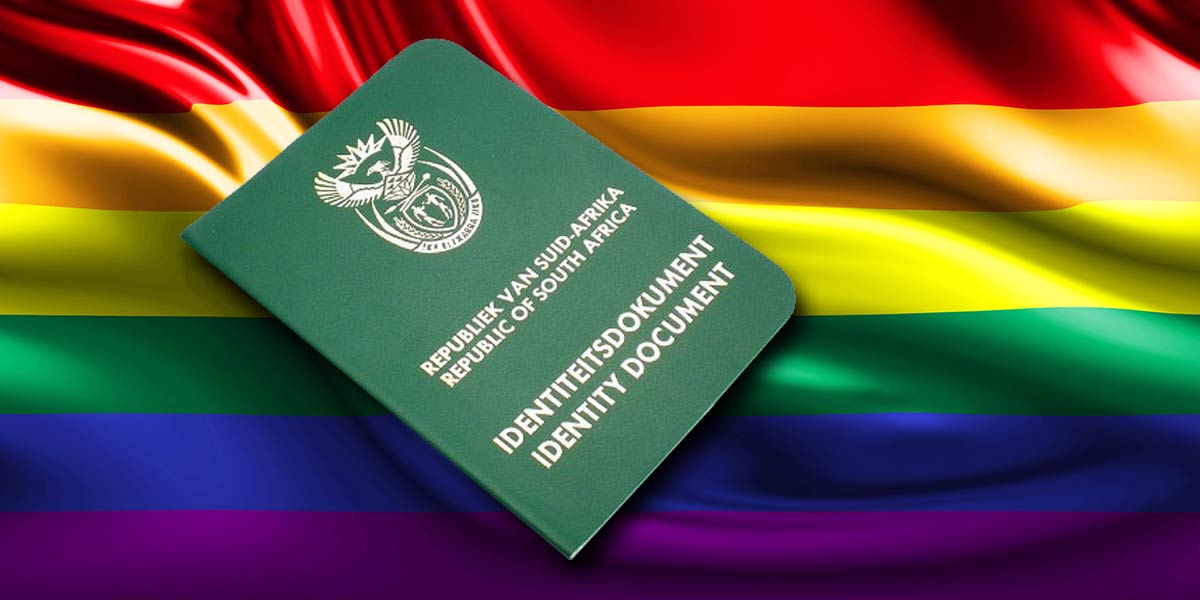 LBTIQ+ group Iranti is asking for feedback on the government's proposals to make South Africa's gender identity policies and laws more inclusive of transgender and intersex citizens.
The proposal was published by the Department of Home Affairs (DHA) in December for public comment. The draft Official Identity Management Policy aims to create an "inclusive digital population register that is secure, accurate and confidential."
The document has wide-ranging proposals that include modernising and digitising identity systems as well as the recognition of non-binary sex/gender categories.
It proposes that new legislation and the population register "make a provision that enables the establishment of a category that is neither male nor female." It adds that "the sex category must cater for transgender [individuals] that will enable updates of sex information in the population register."
The current ID format only recognises female or male gender/sex in the seventh digit (0-4 means the holder of the ID is a female while 5-9 means the holder of the ID is a male).
The new policy suggests that "to accommodate non-binary, transgender and intersex persons, it is recommended that an alternative digit or letter 'X' be used for this population."
Iranti has called on those who may be affected by the proposal to fill out a short anonymous online survey. "We have noted that the proposed amendments to the national ID numbering system by Home Affairs will be of immense benefit to our communities, and are in the process of drafting submissions to the department," said the group.
"However, it is important to consider the impact of these changes on our communities, and so we would like to hear your voice in this matter. Your inputs will give us a mandate to advocate for specific amendments within the broad proposal. With your help we can make sure that any changes to the current system carry the broadest possible benefit to trans, gender-diverse and intersex South Africans!"
To take the Iranti survey, click here.
The full draft policy can be viewed here. Individuals and organisations have until 28 February to make written submissions which can be emailed to oimpolicy@dha.gov.za.