Gay life | What it's like being the other man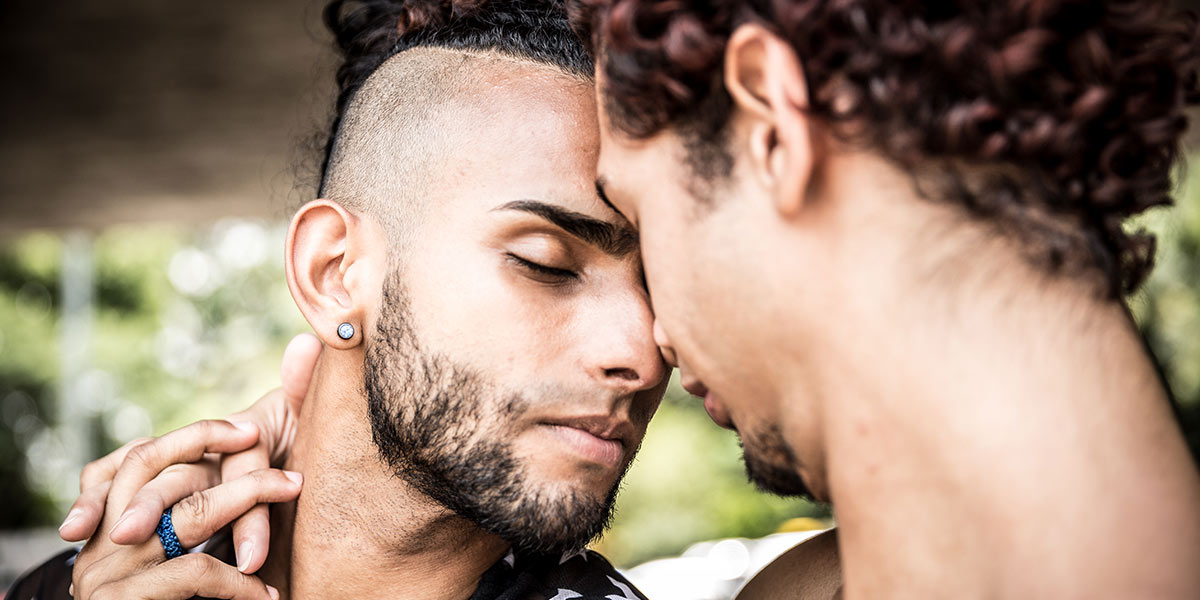 Whatever the real or perceived morality of being in an extramarital affair, these relationships continue to happen. So what's it like being the "other man?" asks Motlatsi Motseoile.
One of my favourite drama series is Being Mary Jane, which aired on BET for five seasons. The titular character is played by Gabrielle Union-Wade who, in the first season, finds herself embroiled in an extramarital affair.
Initially, she is unaware that her new boyfriend is married. Upon finding out, she tries to end it but seems to settle into the position of number two; the other woman. Having encountered tales like this, each with its own circumstances, I sought to engage a few gay men on their experiences. Did they stay? Did they fight for the relationship? Did they think or believe that they would ever be number one?
This was a challenge as being in an extramarital affair is usually mired in shame. Therefore, finding a person or two willing to share their story was a bit of a task, but I succeeded. Xolani* and Tshepo* both agreed to talk to me on condition of anonymity to share how they found themselves becoming the "other man".
My first question to both these gentlemen is if they knew, when they met their respective boyfriends, that they were already in other relationships. Xolani, an entrepreneur in his early 30s, was clueless. "I wasn't aware that he was in a relationship, and I am generally an observant person," he says.
Tshepo, a 28-year-old IT analyst, on the other hand, did know that his boyfriend was married when they met and started their relationship – because they are colleagues. "We sit next to each other at work. Then he started flirting. I was hesitant at first, but he turned on the charm and eventually I gave in. Soon I was smitten – he laid it on thick," he tells me.
"The man he'd said was his brother was actually his partner of many years…"
Xolani and his boyfriend also met through a work connection: Xolani's mentor introduced them in the hopes of sparking a friendship (little did he know).
This leads me to ask: was it love or was it lust? Tshepo is quick to admit that he was driven by lust and that "it was infatuation, the attention we gave each other and the thrill, the stolen moments. That's all it was". Not so for Xolani, who explains that he and his boyfriend started building a relationship; they spent time together, weekends together and poured their hearts out to each other. He believed they were headed somewhere, adding "I was in love with him".
I'm intrigued by his story and probe further, wanting to understand their romance, particularly how he found out that his partner was already in a relationship.
"This one time I decided I would randomly drive to his house. I called to alert him and he acknowledged. But when I arrived, I couldn't gain access to the estate. I had been ghosted by my boyfriend," says Xolani. "I booked myself into a hotel that night. Upon browsing through social media, it hit me; the man he'd said was his brother was actually his partner of many years."
I'm saddened as Xolani tells me his story, thinking of the heartbreak and shock he must have felt. But he surprises me when he reveals that – after the deceit and the truth coming out – he still went back and forgave his boyfriend and tried to make it work. He accepted the offer to stay in a relationship in which he was loved but would always remain number two.
"The things that made us fun started fading. Then I knew it was time to go…"
Do such relationships last? What is their 'shelf life'? Xolani and his boyfriend were together for almost two years, while Tshepo says he was with his colleague for a few months. I ask what sustained the affairs?
Tshepo admits that it was the attention, the interest, the fun and the thrill. As soon as those faded, he decided to end it. "The texts outside of work became infrequent, time was shorter, there were excuses and the things that made us fun started fading. Then I knew it was time to go."
Xolani, on the other hand, says that his boyfriend "was attentive, smart and always knew how to get me out of trouble, and I got into trouble a lot back then. I appreciated that and it kept me with him."
So would they ever go into such a relationship again? They both say no, with certainty. "I want a family, structure and marriage and that was not on the cards with him," says Xolani. Tshepo made a few realisations of his own which informed his decision to end the relationship. "I realised he was experimenting and using me. He is in the closet and was just having fun and I wanted more – so it was a waste of time, mine at least."
In the TV series, Mary Jane eventually gives up her married boyfriend, apologises to his wife and tries to make amends. Being the third party in an extramarital affair cannot always be easy but I have no doubt that these kinds of relationships will continue to happen. This left me wondering, knowing what I now know, what I'd do if presented with an offer like Tshepo's or Xolani's.
It is, of course, easier to say "no" in hypothetical situations but as these two gentlemen have shown me, once you are in it, the lines quickly get blurred, the no's become yes's and, in an instant, you are in love with another's man.