Kenya bans "blasphemous" documentary on queer love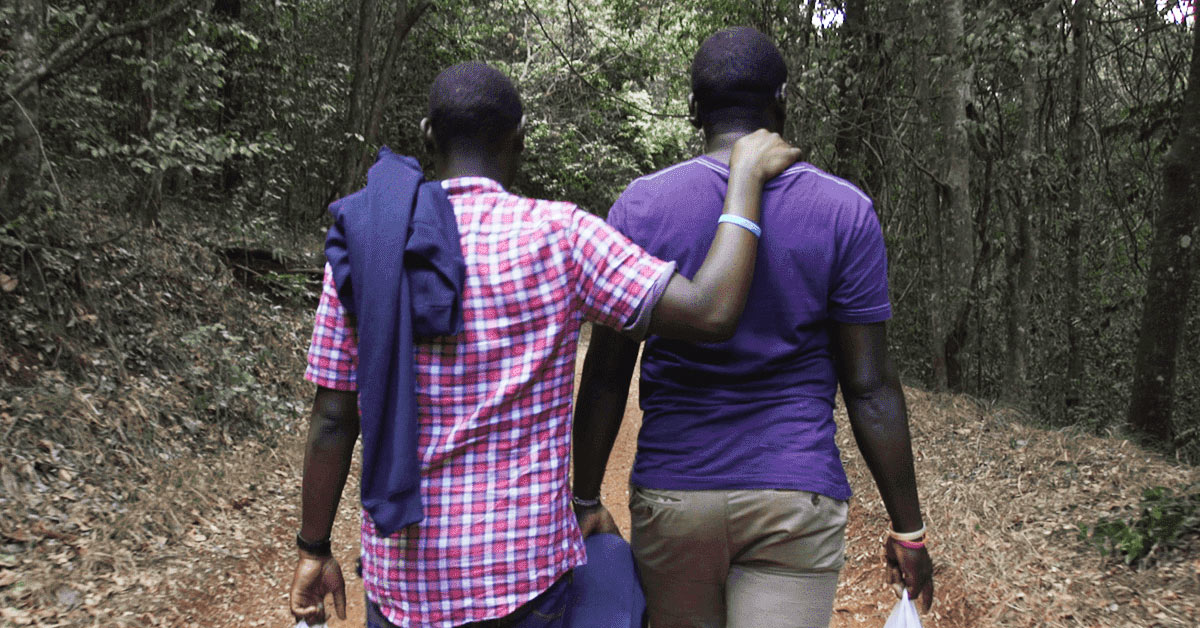 Homophobic censors have banned the powerful documentary I Am Samuel, which depicts the travails of a queer love story in Kenya, calling it contrary to cultural beliefs and norms.
Directed by Peter Murimi, the acclaimed 52-minute film centres on Samuel and his love for Alex, in the face of his family's disapproval and the criminalisation of their relationship.
Under Kenya's colonial-era penal code provisions, homosexual sexuality is punishable with up to 14 years in prison.
On Thursday, the Kenya Film Classification Board (KFCB) said that I Am Samuel is "a clear and deliberate attempt by the producer to promote same-sex marriage as an acceptable way of life."
The censors argued that including a marriage ceremony between the two men is "an affront" to the Kenyan constitution, "which recognises the family as the basic unit of society and defines marriage as between two persons of the opposite gender."
The KFCB claimed that the film is "unacceptable and an affront to our culture and identity" and "demeaning of Christianity as two gay men in the film purport to conduct a religious marriage invoking the name of the Father, the Son and the Holy Spirit."
The documentary, they insisted, is thus "not only blasphemous but also an attempt to use religion to advocate same-sex marriage."
The board ominously noted that I Am Samuel received funding "from several foreign organisations" and warned that it "could easily expose vulnerable groups, including children, to unsuitable content" that could lead them to be "corrupted".
The censors made it clear that "any attempt to exhibit, distribute, broadcast or possess the restricted film within the Republic of Kenya" will "be met with the full force of the law."
I Am Samuel was shot over five years and has been screened at festivals around the world, including the BFI London Film Festival and the Durban International Film Festival.
The Guardian said that "it vividly conveys resilience, contrasting the intimacy of a brave couple with the brutality of prejudice."
Posting on Twitter about the banning of his film, Murimi wrote: "Sad day. I was looking forward to sharing this film with my people."
In a separate statement by the producers, he said: "This film is important because it will allow Kenyans to have constructive dialogue about LGBTQ rights in Kenya. The film demonstrates how much we have in common. We all fall in love, we all contend with family expectations… the biggest difference is, Samuel, our main character had to also reckon with homophobia and violence."
The documentary will be distributed across the African continent by AfriDocs, a South African based platform, and will be available to watch free on www.afridocs.net, starting in October.
In 2018, the KFCB also made international headlines when it banned the film Rafiki, a coming of age story about two Kenyan girls who fall in love, that was screened at the Cannes Film Festival.
Neela Ghoshal, Associate LGBT Rights Director at Human Rights Watch, tweeted that by banning I am Samuel, "Kenya's government once again shows hostility to LGBT people" and "positions itself on the side of hate & discrimination, not love & inclusion."
Ghoshal added: "Kenya will never be able to erase its LGBT people, even as it attempts to silence them. I am Samuel's protagonists are real. And all they want is basic human rights."