Apple Music enlists 3 SA artists to take over Pride Playlists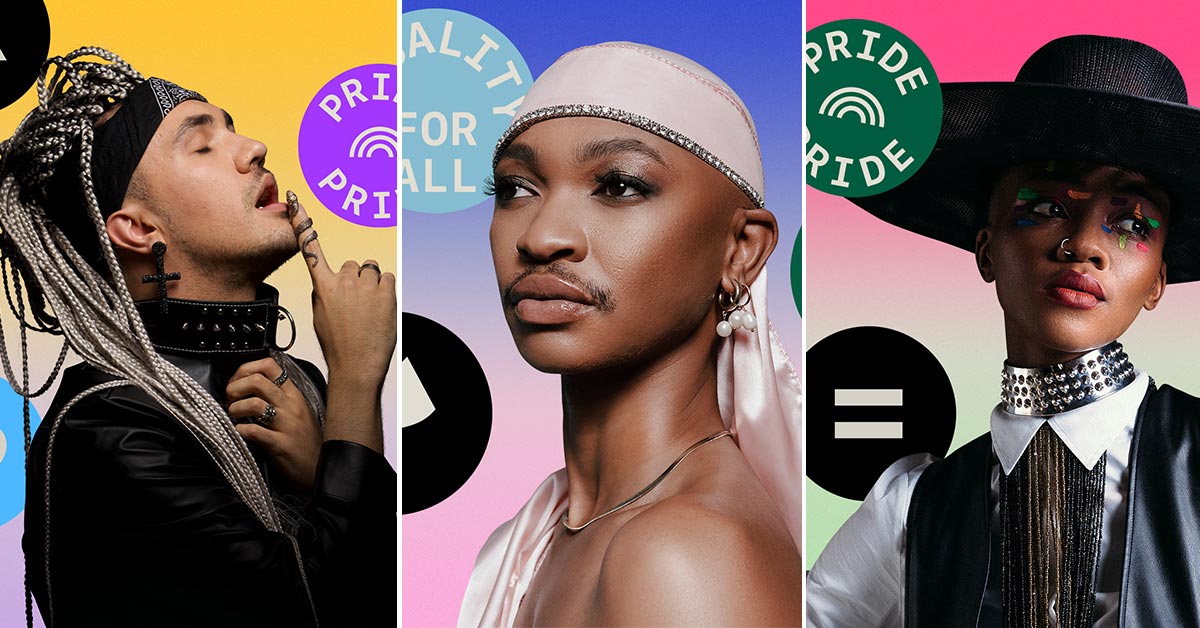 To celebrate Johannesburg Pride Month, Apple Music has enlisted three South African artists to take over their flagship Pride Playlists: Strike A Pose, RESIST!, and Love Her, Lover.
Armand Joubert, MxBlouse and Bonga Kwana have each taken over a Pride playlist, selecting songs that they love, songs that have shaped their musical consciousness, and songs that have laid a foundation for their own musical careers to thrive.
"This Apple Music playlist is the anthem to my life. I selected a few old queer classics and some of my favourite international and local music including my own," says Armand Joubert.
"I hope that people enjoy this as much as I do. We as the LGBTQIA+ community have come such a long way. The power we have in music and in society right now is undeniable and that's on PERIODT!"
Listen to Armand's play list here: https://apple.co/StrikeaposeAJ
MxBlouse says: "I'm not sure what the term 'queer music' implies but I think some of the best music in the world right now is coming from musicians who just so happen to be queer. We all want to be loved; we all feel frustration and anger towards the people we love; we all experience complex emotions that only music can help us find perspective on.
I hope whoever is listening to this Apple Music playlist – regardless of gender or sexual orientation – can find something that speaks to them and their experience here. We have more in common than most people realise."
Listen to MxBlouse's playlist here: https://apple.co/RESISTMxBlouse
Bonga Kwana adds: "Being involved in this project with Apple Music is an honour, truly. As a queer womxn, it's very hard to find music that speaks solely to my existence. The songs I selected for this playlist are songs I have sung out loud and not changed the gender pronoun to 'her'. They are songs about love, some about queer love and some about the act of loving a womxn. It features some of my favourite SA and international artists such as Langa Mavuso, Amber Mark, Musa Sukwene and Msaki.
"All the artists whose songs I've selected for this playlist have the theme of love, resilience and intention. I've also included my spanking hot debut single, Ndifuna Wena to bring the rainbow to the party and to celebrate queer love. For me, representation is incredibly important and I feel that the songs I selected for this playlist embody exactly that."
Listen to Bonga's playlist here: https://apple.co/LoveHerLoverBK