New Queer Music: Nakhane, Armand Joubert & Makhosi Lwazi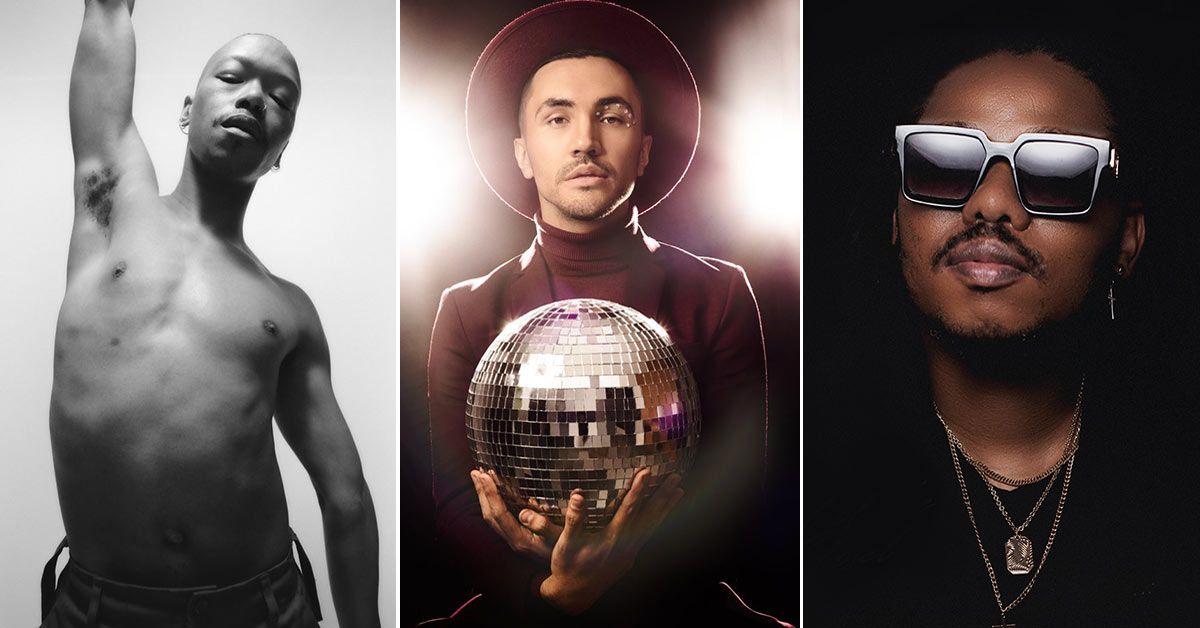 Nakhane (Pic: Alex de Mora), Armand Joubert and Makhosi Lwazi have released a new batch of proudly queer music.
Nakhane – Tell Me Your Politik (feat. Moonchild Sanelly & Nile Rodgers)
Nakhane is back with a new single titled Tell Me Your Politik. It not only features the UK-based South African singer-songwriter, but also a brilliant rap by fellow queer music groundbreaker Moonchild Sanelly. And let's not forget American music legend Nile Rodgers on guitar.
"Kiss me if you want to, touch me if you want to, I wouldn't say no, but first, you've got to tell me about your politik," Nakhane sings to an aggressive thumping beat.
The track is their unambiguous statement that if you want to be their lover, you'd better be on the same ideological page.
"I wanted it to sound like a pack of wolves barking, saying 'unless you get your politics right I'm not gonna fuck you'," they say about the song.
In their directorial debut, Tell Me Your Politik is accompanied by a music video filled with political meaning, a clip that they've described as "a labour of love".
Stream it here or watch the music video below.
Armand Joubert – Rent
The prolific Armand Joubert dropped a cover of Gwen Guthrie's 1986 chart-topping disco hit Ain't Nothin' Goin' on but the Rent at the end of June to mark Pride month.
The 26-year-old South African pop prince teamed up with Universal Music Group and UK club producer Mark Dedrossby for the remake of this dance floor classic, simply titled Rent.
With Armand's 5-octave voice on offer, they've delivered a modern yet timeless cross-over club/pop rendition that's already getting airtime on MTV Germany.
If this doesn't get at least one of your body parts moving, you might as well walk yourself straight to the undertakers!
The track is now streaming on all major platforms. Check out the lyric video for Rent below.
Makhosi Lwazi – Out of the Closet
Lyricist Lwazi Ngidi, fondly known as Makhosi Lwazi, has unveiled Out of the Closet, which he's described as a "social commentary album".
Produced by RayZak Music, through township Maestro, the album is a fusion of styles and music, which explore the sounds of township urban life in all its facets.
Out of the Closet is so named to reflect "unearthing that which is hidden, and the current lexicon of the phrase which is associated with being more open about living out one's sexuality, in the LGBTI+ context."
Ngidi says that the "time is right" for the album's release. "This has been more of a calling than a commercial move. It has cost a lot in terms of money, time and other sacrifices but we finally have what we want to take 'out of the closet' of KwaMashu and deliver to the world. I believe this album is world-class".
The recording and mastering of the tracks have taken the better part of four years, and also highlight other musical talents like Scelo Gowane, Mike, Nhlakanipho Mthimkhulu and Leko H.
"Music has always served as a moral barometer in black culture. Songs of the struggle inspired our people to remain steadfast in the fight against apartheid. Songs in traditional Zulu culture gave advice and direction to the youth," explains Ngidi.
"It was important that we also highlight what is happening to the LGBTI+ community and weigh in with our support. This galvanized me to play my part and support 'otherness' in my craft, and the best tool I could use was my music."
You can stream Out of the Closet on major platforms, including YouTube.