Monkeypox: WHO issues guidelines for MSM community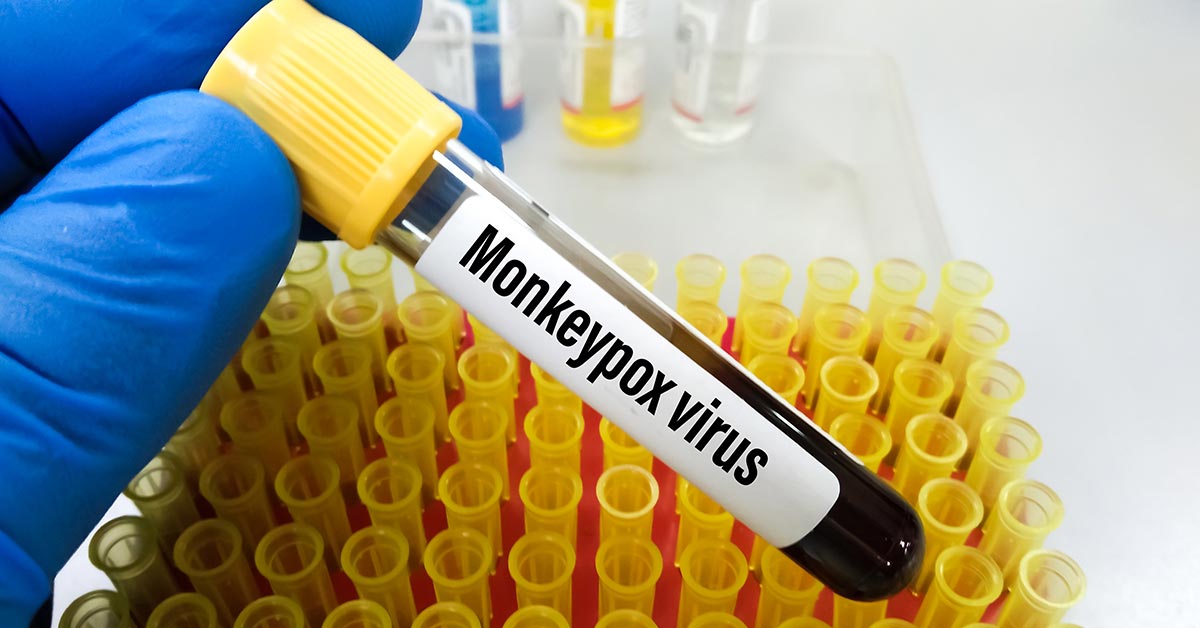 The World Health Organisation (WHO) has declared the monkeypox outbreak a public health emergency and issued guidelines to tackle the spread of the virus, including empowering the LGBTQ+ community with knowledge.
On Friday, the Director General of the WHO, Tedros Adhanom Ghebreyesus said that "we have an outbreak that has spread around the world rapidly, through new modes of transmission, about which we understand too little, and which meets the criteria in the International Health Regulations."
"Accordingly, for all of these reasons, I have decided that the global monkeypox outbreak represents a public health emergency of international concern."
And while monkeypox can be transmitted to anyone via close contact, Ghebreyesus stated that "for the moment this is an outbreak that is concentrated among men who have sex with men, especially those with multiple sexual partners."
He explained that as a result "this is an outbreak that can be stopped with the right strategies in the right groups. It's therefore essential that all countries work closely with communities of men who have sex with men, to design and deliver effective information and services, and to adopt measures that protect the health, human rights and dignity of affected communities."
Ghebreyesus also issued a comprehensive set of recommendations tailored to the scale of the outbreak in each country.
Among recommendations impacting the LGBTQ+ community, the WHO addressed concerns that gay, bi and other men who have sex with men (MSM) could face stigmatisation, resulting in infected individuals not coming forward.
The organisation stressed the importance of planning and implementing "interventions to avoid the stigmatisation and discrimination against any individual or population group that may be affected by monkeypox, with the goal of preventing further undetected transmission of monkeypox virus."
"The focus of these interventions should be: to promote voluntary self-reporting and care-seeking behaviour; to facilitate timely access to quality clinical care; to protect the human rights, privacy and dignity of affected individuals and their contacts across all communities," said the WHO.
It also called for the raising of awareness about monkeypox virus transmission, related prevention and protective measures, and symptoms and signs of monkeypox among communities that are currently affected.
These communities, the WHO said, include gay, bisexual and other MSM, or individuals with multiple sexual partners, as well as other population groups that may be at risk (e.g., sex workers, transgender people).
The WHO recommended a focus on "communication and community support efforts on settings and venues where intimate encounters take place (e.g., gatherings focused on MSM, sex-on-premises venues)…. to promote personal protective measures and risk-reducing behaviour."
Actions to prevent transmission include limiting skin-to-skin contact or other forms of close contact with others while symptomatic, and "promoting the reduction of the number of sexual partners where relevant, use of personal protective measures and practices, including during, and related to, small or large gatherings of communities at high risk of exposure."
The organisation indicated that the targeted use of vaccines should be considered for people at risk of exposure such as health workers and "communities at high risk of exposure or with high-risk behaviours, such as persons who have multiple sexual partners." Importantly, communities at high risk of exposure should be consulted in the decision-making process regarding any vaccine rollout.
There have now been more than 16,000 confirmed cases of monkeypox around the world. South Africa has identified only two cases in the country to date; one is a 30-year-old man in Gauteng and the other is a 32-year-old man from the Western Cape.
"Stigma and discrimination can be as dangerous as any virus," reiterated Ghebreyesus. "In addition to our recommendations to countries, I am also calling on civil society organisations, including those with experience in working with people living with HIV, to work with us on fighting stigma and discrimination.
"But with the tools we have right now, we can stop transmission and bring this outbreak under control," he said.
What is monkeypox?
Caused by the monkeypox virus, monkeypox is a disease most commonly found in Central and West Africa and is often caught from infected animals. The latest outbreak, however, is taking place in several countries that do not usually have cases.
According to the WHO, symptoms of monkeypox typically include fever, intense headache, muscle aches, back pain, low energy, swollen lymph nodes and a skin rash or sores on hands, feet, chest, or face, and including on or near the genitals or anus.
It can be spread through rashes, lesions, bodily fluids or items that come into contact with an infected person. Monkeypox rashes can resemble sexually transmitted diseases such as herpes and syphilis.
Symptoms typically last between two to four weeks and go away on their own without treatment. In some individuals, they can lead to medical complications and rarely death. People with underlying immune deficiencies may be at risk of more serious symptoms.
For more information and updates about monkeypox please visit these reputable sources: