#PrideAtWork: Queer inclusion and diversity in the workplace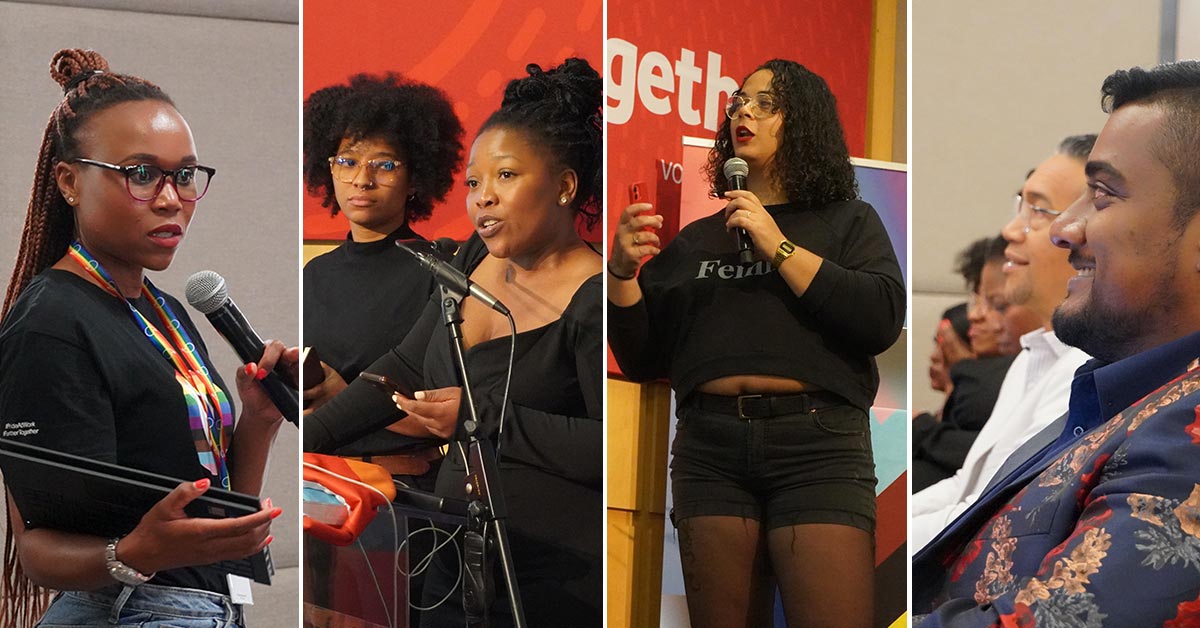 Vodacom South Africa (VSA) recently hosted its #PrideAtWork roundtable discussion in Johannesburg as part of its efforts to address LGBTQIA+ exclusion in the workplace. The event was held on October 27 at the company's Vodaworld offices in Midrand.
#PrideAtWork is a campaign launched by Vodacom SA last year to drive safe spaces for the LGBTQ+ community across society and other organisations.
The event comes after the network operator was awarded Gold status in the 2021 South African Workplace Equality Index (SAWEI) as a leader in promoting and implementing LGBTQIA+ workplace inclusion in South Africa.
The roundtable discussion was attended by several stakeholders, including Vodacom's Executive Sponsor of the LGBTQIA+ Community and Chief Officer of Vodacom's Consumer Business Unit, Jorge Mendes; IRANTI Directors Nolwazi Tunisi and Jade Jacobs; PRIDE365 CEO, Jack Havey Mizel; VSA Accessibility Lead, Dr Karen Smith; and VSA Human Resources Director, Njabulo Mashigo.
As more businesses adapt to the new normal of creating diverse and inclusive workplaces in South Africa, changing the mindset, perspective and acceptance of individuals in the workplace is vital to ensure this is adopted in the hearts and minds of workers and executives. That's why a growing number of businesses have created LGBTQIA+ employee networks to support their queer staff and to assist in sensitising other staff members.
It's great to work in an environment where you can show up for who you really are.
Opening the conversation on adapting workplace policies as they relate to business, VSA LGBTQIA + Network leader Kally Mabe described their personal experience as an LGBTQIA+ identifying employee of Vodacom.
"After working for two companies that I thought were inclusive, I realised that I could never be my authentic self and be as productive as I wanted to be, or even be visible as an LGBTQ+ person," they told the audience.
"When I came to Vodacom, I noticed how inclusive the systems were, including specifying my preferred pronoun in my email signature. As I learned more about the company, I realised there were networks I could participate in within that work environment. They also had gender-neutral restrooms. So, it's great to work in an environment where you can show up for who you really are."
Many of the panellists emphasised that diverse and inclusive workspaces create a happy working environment that leads to greater productivity and allows individuals to focus on what they do best at work, rather than worrying about whether they fit into a company's work culture.
"These are the little things to pay attention to. When we sit down with our HR leaders or employee resource groups, we can start talking about things like policy. We also decided that this is the same call to action to society and that other organisations should follow this path with us," Mabe said.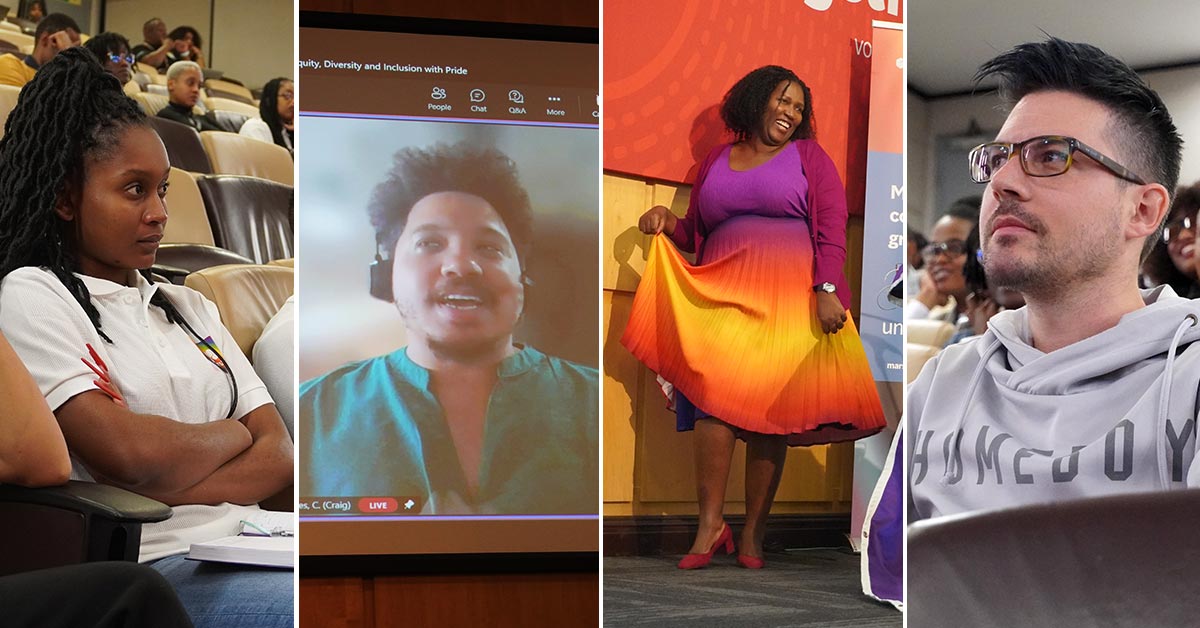 Nedbank is among those corporates answering that call to create an enabling and inclusive work environment and is exploring what diversity, inclusion and belonging look like for its employees. Craig Barnes, Chair of the Nedbank LGBTQ Forum, shared what the bank has been doing.
"We are actively preaching that we are going to embark on this journey of inclusion and create gender-neutral policies that will also help us better connect with our customers," he said.
"We are also working with our marketers to find the right wording for our customers and clients. The truth is, these can be awkward and uncomfortable conversations with other people. For example, sometimes we do not know how to properly express a piece of information without being offensive. So as a bank we are also on that journey of how do we do it?"
For Nedbank, leadership in transformation remains key to its strategic pillars. According to Barnes, the bank is striving for non-discriminatory inclusion that will allow them to better serve their clients through a demographically representative workforce.
As the panel discussions continued, it became clear that diversity and inclusion must be considered an essential requirement in every company in South Africa. While it's likely that most executives are in theory in favour of putting in place the appropriate policies and behaviours to meet the diverse needs of employees, implementing them can be seen as a daunting challenge.
How do you create a culture of coming together?
Research by key industry organisations such as the Department of Labour, Deloitte, PWC and Iranti and initiatives like SAWEI can offer guidance in understanding inclusion and diversity in the workplace that addresses the challenges, milestones, and actions companies can take to improve their policies.
And it is a process that government also needs to fully embrace. Roché Kester, the LGBTIQ+ representative of the Office of the Premier of Gauteng believes that government needs to look at people as human beings first. She said that leaders have an obligation to their fellow citizens to extend basic human dignity in a way that creates inclusive work cultures and societies.
"One of the things that I recommend to any company that I consult with or have issues within the workplace is that nothing about us goes without us," said Kester.
"So, you can try to emulate what you think is inclusive, but you may not necessarily understand it from the individual's perspective, and then how do you achieve it? How do you create a culture of coming together to understand the needs of the individuals in the organisation so that it translates into something practical? In my work, one of the things I always advocate for is to have a policy. As government, we work hard to get that down on paper."
She added: "It's always about looking at what strategic steps are you taking to make sure that this thing is actually implemented, and how you can you put a monitor in place and evaluate the impact as well as the outcomes."
The #PrideAtWork roundtable was a valuable contribution to highlighting the importance of supporting organisations in creating safe spaces that include everyone and for everyone; employees, customers, communities and partners. It's an ongoing and evolving process that all South African companies, not just big multinationals, need to engage with.
This article was made possible with the support of the Other Foundation and is part of a series addressing LGBTIQ+ Economic Empowerment in South Africa and the region. The views expressed herein do not necessarily represent those of the Other Foundation. www.theotherfoundation.org.