In Pictures: 2023 Cape Town Pride Mardi Gras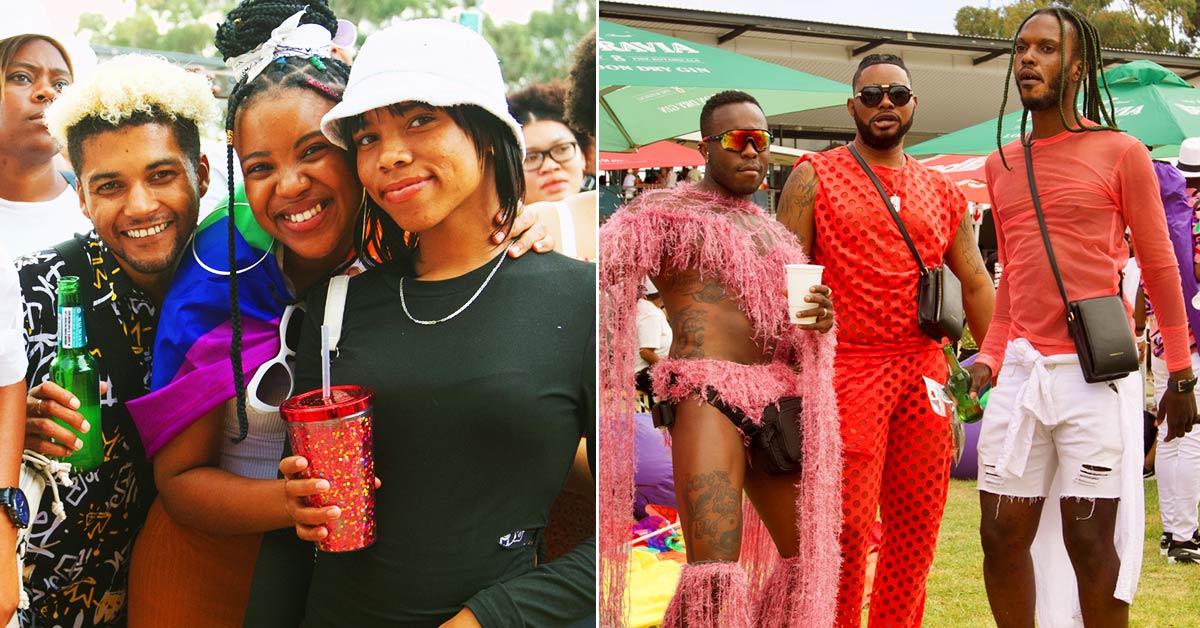 The post-parade Cape Town Pride Mardi Gras was a colourful climax to the annual Cape Town Pride Festival with a spirited celebration of the rainbow community.
Hundreds gathered at the Green Point A Track for an afternoon of music, live entertainment, food and socialising.
"Pride 2023 exceeded our expectations," Wentzel April, the new Cape Town Pride Festival Director, told MambaOnline. "The artists were varied, the stall holders not only consisted of food and trinkets but also LGBTQIA+ NGO spaces who work with and fight for the rights of our community."
One of the highlights of the day was the shattering of the World Record for the most drag queens and kings performing on the same stage at the same time.
Toronto Pride held the previous record when in July 2016 it managed to get 73 drag queens and kings lined up for a record-breaking performance. Cape Town Pride, however, succeeded in bringing over 90 performers onto the stage.
View this post on Instagram
"I stood there in such awe," said April. "It was a magnificent moment to witness our colourful community being united with one goal in mind. I was over the moon. I'm still overwhelmed."
"Cape Town Pride should be visible throughout the year with events and workshops."
April addressed complaints from the community that some were unable to get into the venue and enjoy the festivities after tickets were sold out online.
He pointed out that the venue is only allowed to hold so many people. "The safety and security of all who attend are our biggest priority. Allowing folks to enter after we have reached capacity is a huge safety risk," April said.
"We are looking into perhaps having a bigger space in 2024 but we can only do so much in venues with capacity restrictions," he added.
As for the future, April believes that Cape Town Pride should extend beyond the traditional three-week-long festival.
"When I accepted the position as festival director, I secured a vision for myself that Pride should not end in March. We should be visible throughout the year with events and workshops, working in partnership with our NGOs, social media campaigns and so on," explained April.
"This is the Pride we need and want because our fight for equality and intolerance does not end," he added.
Ziyanda Yono was there to take these images of the 2023 Cape Town Pride Mardi Gras. (You can also check out our photos of the Cape Town Pride Parade here.)