LGBTQ+ corporate allies must show their true colours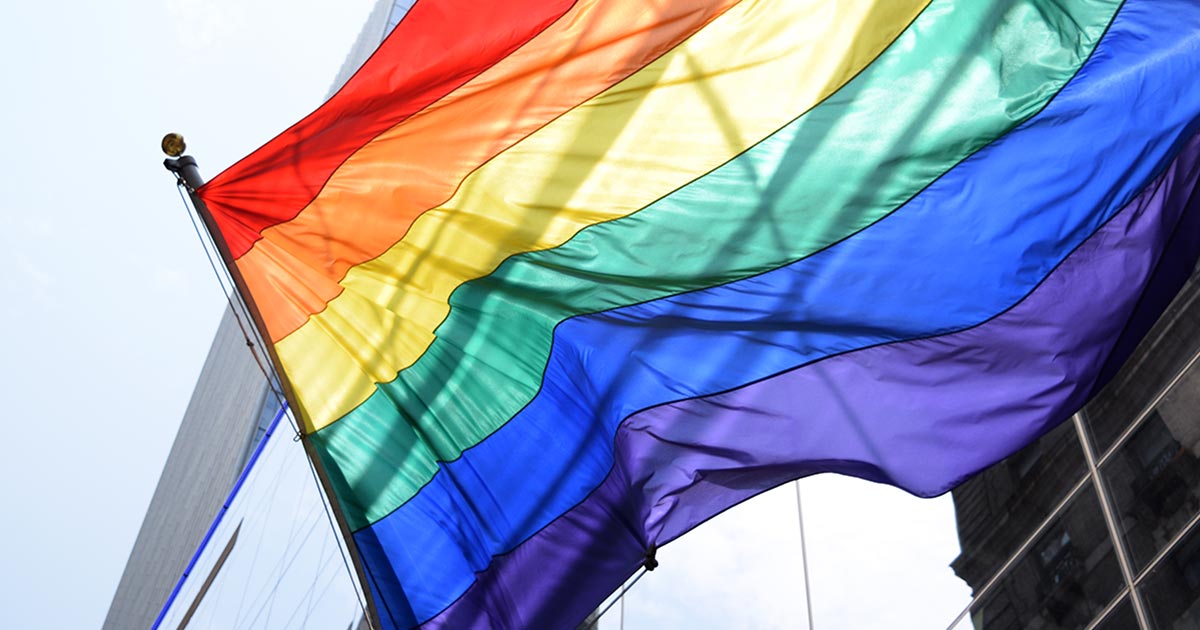 A major right-wing backlash against inclusivity in the US is putting LGBTQ+ corporate allies in a position where they must choose between standing firm, even if it impacts profits, or succumbing to bigotry and intolerance.
Ahead of Pride Month, conservative America has launched blistering attacks against companies and consumer brands that have presented themselves as LGBTQ+ corporate allies.
The latest to face the backlash is Target, one of America's largest retailers, which has been attacked for selling rainbow Pride-themed clothing. Video has been posted online of bigoted individuals brazenly knocking down displays for the clothing or abusing staff, and some stores have even received bomb threats.
Conservative social media figures slammed the company for promoting "the gay agenda" and claimed that it is "grooming children." Ohio Senator JD Vance tweeted that Target had "decided to wage war on a large share of its customer base" by aligning itself with the LGBTQ+ community.
The company issued a statement pointing out that it has offered an assortment of products aimed at celebrating Pride Month for more than a decade. However, it said it was "removing items that have been at the center of the most significant confrontational behavior" to ensure its staff members' "sense of safety and well-being while at work."
The company added, "Our focus now is on moving forward with our continuing commitment to the LGBTQIA+ community and standing with them as we celebrate Pride Month and throughout the year."
Kelley Robinson, President of the Human Rights Campaign (HRC), said that Target is "the latest center of attack for extremist groups."
Robinson called on the company to not bow so easily to criticism and threats from bigots: "Target should put the products back on the shelves and ensure their Pride displays are visible on the floors, not pushed into the proverbial closet. That's what the bullies want. Target must be better."
I didn't go to @target like I planned to this week because they caved to this overgrown man baby pic.twitter.com/g4saehKN2y

— Ronni the Thrilla from Manila (@LoveFromRonni) May 25, 2023
Sarah Kate Ellis, President & CEO of LGBTQ+ media advocacy group GLAAD, commented that "anti-LGBTQ violence and hate should not be winning in America, but it will continue to until corporate leaders step up as heroes for their LGBTQ employees and consumers and do not cave to fringe activists calling for censorship."
She said that the threats of violence "should be a wake-up call for consumers and is a reminder that LGBTQ people, venues, and events are being attacked with threats and violence like never before."
The latest attacks against corporate LGBTQ+ inclusion began in early April after Bud Light sponsored a video post on transgender influencer Dylan Mulvaney's Instagram page in which she unveiled a can featuring her portrait.
The unveiling video sparked an unprecedented wave of transphobic hate against Mulvaney and Bud Light. Right-wing figures called for a boycott, and the brand's marketing vice president, Alissa Heinerscheid, was replaced.
Sales of Bud Light have continued to drop ever since, with parent company AB InBev's shares falling more than 10%.
The company has failed to defend its decision to sponsor Mulvaney or its support for the LGBTQ+ community. AB InBev CEO Brendan Whitworth instead responded with a vapid media statement asserting that "We never intended to be part of a discussion that divides people."
The company has now turned to promoting Bud Light with new commercials featuring football, country music, and patriotic themes in a bid to distance itself from Mulvaney.
Many have criticised these companies for so easily caving in to threats and intolerance. Journalist Erin Reed tweeted: "The way that Bud Light and Target are reacting to the far-right angry at including LGBTQ+ people is EXACTLY why many of us have railed against corporate pride."
Reed added: "If your advocacy consists merely of rainbows that disappear at the first gust of fascist wind, it amounts to net harm."
This is a pivotal moment for corporations in America, around the world and in South Africa that have aligned themselves as LGBTQ+ corporate allies, usually by temporarily displaying rainbow versions of their logos or selling rainbow-bedecked products during Pride Month.
With the so-called "culture wars" only intensifying, their claim of commitment to diversity and inclusion will be challenged. How they choose to respond will put their values to the test, confirming whether these are authentic or simply cynical profit-driven PR "pinkwashing".