SPINS: CHER, JOHN LEGEND, JOHN MAYER & MORE
Jared Orlin reviews the latest releases from veteran diva and gay icon Cher, the oh-so-sexy John Legend, the still at it Backstreet Boys, Aussie synthpop duo Empire Of The Sun and soulful country crooner John Mayer as well as a handy gym workout compilation.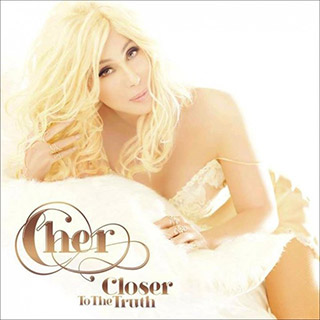 CHER – CLOSER TO THE TRUTH
She's retired from music more times than Prince has changed his name but you just can't keep a great woman down. Cher's in the house bitches and she's more fabulous than ever on her 25th album – yes, you read that correctly. The numbers don't lie – if the album charts are anything to go by (and they most definitely are), Closer To The Truth is her most successful album yet. It peaked at #3 on the Billboard 200 chart, her highest album charting and beating out 1998's Believe and 2003's The Very Best Of Cher which both peaked at #4.
We all know Cher loves her gay fans and with Closer To The Truth it's almost as if she's made the album with us in mind. It's filled with sexy lyrics and a very steady dance beat, the kind that's just crying out to boogied to on dance floors around the world. This is so not Burlesque, nor is it "Shoop Shoop" pop music; it's electronic dance music and in the hands of producers like Paul Oakenfold, Timbaland and long-time collaborator Mark Taylor, it's full of gems to listen to over and over again. Expect 11 radio-friendly and club-friendly foot-tappingly cool and catchy tunes. We simply adore the first single Woman's World, I Walk Alone (which features Pink on background vocals), Take It Like A Man, the ballad I Hope You Find It and Pride, which is on the deluxe disc. Welcome back Cher – we missed ya hunny!
Rating: 9 out of 10
Interesting fact: Closer To The Truth's success gives Cher a new music chart record. She beats Barbra Streisand as the female artist with top 5 hits spanning over 48 years.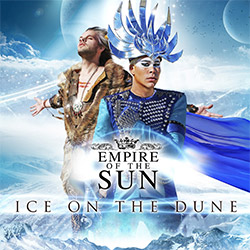 EMPIRE OF THE SUN – ICE ON THE DUNE
Daft Punk meets David Bowie, with splashes of Depeche Mode, Soft Cell, Orchestral Manoeuvres In The Dark, Owl City and La Roux… that's what you'll get from Empire Of The Sun's second album. You may not know the Australian synthpop duo, or the guys behind them – Luke Steele and Nick Littlemore – but if you've listened to any radio station in the last few months, you've probably heard the album's hit first single, Alive and its catchy lyrics. "Loving you every minute cos you make me feel so alive." Upbeat, funky synthpop and electrodance beats pulse through the 12 songs. Critics are loving the fresh and easy-on-the-ears electro sounds, although a few have said there's no stand-out track and that the songs all blur into one (not true!). No doubt these fuddy-duddies wouldn't know good electro if it accosted them on the dancefloor…
Ice On The Dune starts out with a short acoustic electro number called Lux that could easily be the score of a Tim Burton animation flick on acid. From there on out, we've got Steele's sometimes breezy, sometimes eerie falsetto to guide us through the pulsating beats that veer across multiple genres: disco, house and of course electro- and synthpop. In addition to Alive, we also recommend listening to the second single DNA, the ethereal Ice On The Dune, the more house-y Celebrate and the drum-heavy Surround Sound.
Rating: 8 out of 10
Interesting fact: In April, the Farrelly brothers announced that Empire Of The Sun would be doing the music for the upcoming Dumb And Dumber sequel, which is due out in 2014.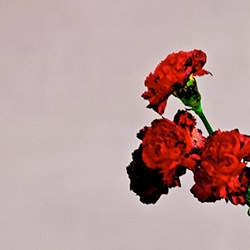 JOHN LEGEND – LOVE IN THE FUTURE
John's roped in some big names on this, his first album in three years: Kanye West (executive producer), Joe Jonas, Marvin Gaye, Sara Bareilles, Kimbra, Q-Tip are all listed either as co-writers or as having producing credits – testimony to Legend's pulling power but also his incredible talent as a R&B and modern-day soul superstar. With Love In The Future, Legend sticks to what he knows best: R&B love songs, but with a very clear intention. This is music to get down and dirty to. It's sexy, smooth, sultry and, if you've got a hot date coming over, is guaranteed to get their designer underwear lying in a crumpled heap on the bedroom floor.
With a whopping 16 tracks, the album is long enough to keep the R&B fans intrigued and doesn't feel like it's outstaying its welcome. The songs generating the bigest buzz are the catchy Made To Love with Kimbra (she of Gotye's Somebody That I used To Know fame), All Of Me (a stripped down, gentle and stunning love song) and Who Do we Think We Are featuring rapper Rick Ross. We also enjoyed the pulsating Save The Night, the piano-infused Dreams and We Loved It, a duet with Seal that only features on the deluxe edition.
Rating: 7 out of 10
Interesting fact: Fans may disagree but Legend says he think Love In The Future is his best album yet. He told XXL magazine, "I think creatively, we did some great things. The collaboration and the talent that we have on the album is better than we've ever had. As far as producers, co-writers and people just helping shape the sound. I feel like Kanye's leadership was great in helping to do that. I really feel good about it."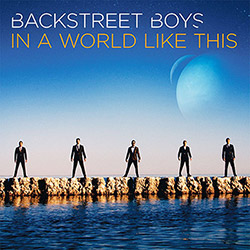 BACKSTREET BOYS – IN A WORLD LIKE THIS
Backsteet's back – but not as you know 'em! It's been four years since Nick Carter, AJ McLean, Howie Dorough, Kevin Richardson and Brian Littrell released an album (2009's This Is Us wasn't a runaway success) and a lot's changed: the fearless fivesome are back together (Kevin's returned to the band after a six-year break) and they're broken away from their previous record label, apparently because the "suits" at Jive weren't giving them enough creative control. In other words, this isn't the Backstreet boy band that exploded onto the pop scene 20 years ago. They're all grown-up now, have families and kids, and – the biggest difference of all – this is a mature pop offering.
While This Is Us was a very dancey album, In A World Like This is more mid- to slow-tempo. Expect pop but with quite a lot of adult contemporary influence. They're either playing it safe or have found their new niche – interpret the 12 songs as you like… What you do need to know is that the album starts out catchy with the two best songs, In A World Like This and Permanent Stain, and then drifts into the slower stuff with plenty pop ballads. Lyrically, they chaps are on top form, having penned some mature love songs here. They're not One Direction and they're totally OK with that.
Rating: 6 out of 10
Interesting fact: The album was due to be released in 2011 but was delayed twice: the first time by their 2011 tour with New Kids On The Block and the second time when Nick Carter's sister Leslie unexpectedly passed away in 2012.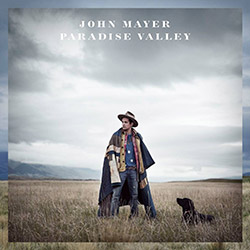 JOHN MAYER – PARADISE VALLEY
Who would've ever thought that John Mayer would stick to country music? But that seems to be the case for the guy who gave us the gorgeous rock ballad Your Body Is A Wonderland in 2002. Paradise Valley is his second country/bluegrass/folk album in a row and while it's not doing much for his I'm-too-cool, playboy street cred, it's winning him new fans and praise from music critics. Folk and country music's not for everybody but John's giving it a kind of happy-go-lucky roadtrip feel.
There's not a lot of variation on the theme (or genre, for that matter) across the album's 11 tracks. It's songs about love and life that feel, thanks to Mayer's songwriting skills, a little like we're getting a peek inside his secret diary. The JJ Cale's co-written Call Me The Breeze is a fun, fast-paced country song, as is the uplifting You're No One 'Til Someone Lets You Down but otherwise expect songs as slow as tumbleweeds blowing in the wind. The first single Paper Doll might wow the country fans and there'll certainly be interest in the two duets – Who You Love with Mayer's girlfriend Katy Perry and Wildfire with recently out R&B star Frank Ocean (which clocks in at a mere 90 seconds). The problem here is that while the lyrics are great, poetic even, the whole production lacks pizzazz. You might find it pretty but boring.
Rating: 6 out of 10
Interesting fact: Paradise Valley is his first album since 2006's Continuum to not debut at #1 – it opened at #2.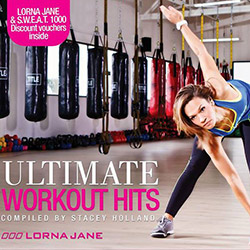 VARIOUS ARTISTS – ULTIMATE WORKOUT HITS
Ever gone to a spinning or aerobics class and thought to yourself, "Man, I wish I had a copy of the music the instructor's playing"? Anyone who's ever hit the Virgin Active knows that the tunes are almost as important as the person guiding you in the class. Designed to not only warm you up, but keep you going, Ultimate Workout Hits takes 36 thumping dance songs across two discs – pre-mixed of course, so you could easily just pop it in and push play, making your workout all the more pleasurable. While the tracks aren't the originals and aren't sung by the artists who have their name to them, they sound familiar enough to keep you going and keep you interested. This isn't about whose voice is it anyway; it's about BPMs. And conveniently, they're listed at the end of each track so you can plot your heart rate ups and downs as needed. Clever touch!
Ultimate Workout Hits is a good example of 'don't judge an album by its cover'. No offense to TV presenter and fitness model Stacey Holland who compiled the tracks, but the jacket cover screams ladies in spandex doing aerobic kicks. It's not! In fact, this one's for everyone. So what tunes should you expect? Don't You Worry Child, Diamonds, Scream & Shout, Levels, Sweat and Die Young. Excellent album for all the gym bunnies out there.
Rating: 8 out of 10
Interesting fact: Stacey, a SuperSport presenter, is married to a pro golfer. You know what they say about couples who play together…