EFF MEMBERS ARE MOST GAY FRIENDLY VOTERS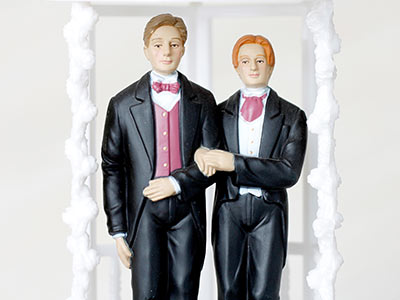 A new survey of South African voters has found that almost a majority are opposed to allowing same-sex couples to marry.
The Sunday Times reported that the poll of 2,219 registered voters by research company Ipsos also revealed that only just over a quarter believe that gays and lesbians should be allowed to marry.
Voters were asked the question: "Some people say that the law should prevent gay and lesbian couples from marrying because marriage is an institution solely for a relationship between a man and a woman. Other people say that the law should allow gay couples to marry because we are all equal before the law and to prevent them from marrying would violate their constitutional rights."
A significant 48% of registered voters surveyed said that gay people "should not be allowed to marry."
Only 28% answered that same-sex couples should have the right to tie the knot, while 13% said "neither" and 11% said "don't know" or refused to answer. The results were similar across race groups.
Surprisingly, the members of the party that were most in favour of same-sex marriage were those from Julius Malema's EFF (35%), while only 31% of DA voters and 29% of ANC members approved of gay marriage.
The results support the perception that South Africans are a generally conservative people. Another recent survey by the Pew Research Centre of 40,117 people in 40 countries found that 62% of South Africans believe that homosexuality is "morally unacceptable."
Same-sex marriage was legalised in South Africa in 2006. The country remains the only one to have done so on the African continent.