Music reviews – Maroon 5, La Roux, Prince & more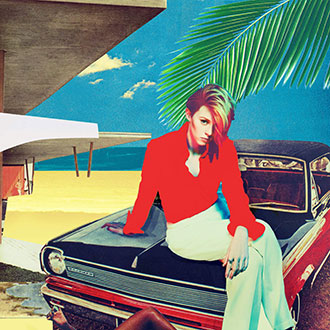 LA ROUX – TROUBLE IN PARADISE
What was two is now one. Sadly, La Roux (an entirely non-South African name so don't get confused if this is your first exposure to them!) the synthpop duo has turned into a solo act for the second album and the title, Trouble In Paradise, seems to be an appropriate harbinger of doom. La Roux had huge global success with their 2009 self-titled debut album that spawned catchy hits like Bulletproof and In For The Kill. Fast-forward a few years and it's clear that in-fighting between singer Elly Jackson and producer Ben Langmaid had gotten so bad that he pulled out from the band, leaving Elly with the huge make-or-break pressure of a (much-delayed) follow-up album. Uh oh!
Trouble In Paradise has a delightful electro feel to it, one which is definitely not trying to be too modern. It has hints of synthpop with disco, making for a retro sound that harkens back to the swinging 70s and awesome 80s. It's also a very sexy album with a lot of the tracks focussing on lust. How to put this gently? Oh stuff it – it's music for bonking to. We love the very retro-sounding Sexoteque, first single Uptight Downtown (which has echoes of La Roux's first album's sound) and the moody Cruel Sexuality.
DID YOU KNOW? Elly, who's famous for her androgynous fashion sense, says she was bullied at school for being a tomboy.
RATING: 7 out of 10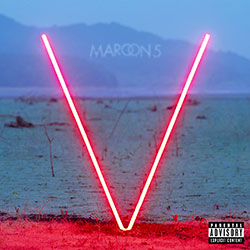 MAROON 5 – V
For a rather uninspiring album title and cover, Adam Levine Maroon 5's fifth (hence the title!) album is proof that the band is on to a winning formula – easy-to-listen to, catchy pop/rock. V doesn't stray too far from their comfortable recipe, and fans will be fine with that. Note the 'too far' because the album's biggest single so far is Animal which really needs to be watched with the music video to truly appreciate both its musical merit and what all the controversy and hullabaloo about the song is. While on the surface, Animal is about taking the love you want, its truly sinister side emerges in the music video, which has been panned for glamorising violence, stalking and women abuse. But what you boys need to know is that Adam appears shirtless in it…
Now for the rest of the album… V contains 11 tracks, with a further three on the deluxe edition. And it's one of those albums where, unusually, pretty much every song is a winner. In fact, the only one that seems a little out of place, and perhaps that's because it's a ballad on an otherwise mid-tempo pop-rock collection, is the last track, My Heart Is Open (if you didn't know Gwen Stefani was the female voice, it would be otherwise unremarkable). As for the rest, wow! From Maps to Sugar (the upcoming single), there's a lot to hum along to. Also try out Feelings, New Love and It Was Always You to get a load of Adam Levine's sexy falsetto.
DID YOU KNOW? Maroon 5 now has six bandmembers. Also, keyboardist Jesse Carmichael, who didn't work on their last album, Overexposed, is back and doing his thing here.
RATING: 8.5 out of 10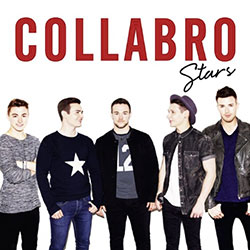 COLLABRO – STARS
Simon Cowell sure knows his boybands – the man behind Syco Records has signed One Direction, Il Divo, Emblem3 and the now-disbanded Westlife. And then there's Collabro, a five-some of hot, young cuteness that could easily be One Direction 2.0 were it not for the fact that their genre is classical, modernised pop-opera… like tannie Susan Boyle but multiplied by five. And did we mention how easy on the eyes AND ears they are? Ok, good.
Adding to their gay appeal is the fact that Collabro, who won the recent eighth season of Britain's Got Talent, have done covers of 10 musical theatre numbers, ranging from Moulin Rouge to Wizard Of Oz. Just don't call it an album of covers – they don't see it that way. Singer Jamie Lambert says, "People say it's covers, but they're not really, If you cover someone else's song, a pop song, that's a cover; we're not covering musical theatre songs, we're actually performing them – that's the difference. Because otherwise, anyone who'd ever sang musical theatre would be doing a cover of someone else and that's not the case. You know, with musical theatre you take on a character so I think that that's our argument with it. We're not doing covers, we're a musical theatre band, we're performing roles, and that's the difference." Well okay then. But you'll want to listen to their (ahem) not-covers of Over The Rainbow, Let It Go from Frozen, Come What May from Moulin Rouge and Somewhere from West Side Story, amongst others, to really make up your mind.
DID YOU KNOW? As far as we know, four out of the five Collabro chaps are straight. Jamie Lambert is out the closet while the rest… well, time will tell.
RATING: 6 out of 10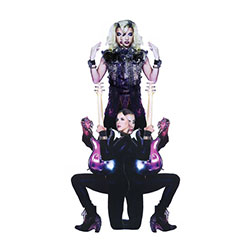 PRINCE & 3RDEYEGIRL – PLECTRUMELECTRUM
Surprise, bitches! Prince, Symbol, the Artist Formerly Known As Something-Or-Other…whatever you wanna call him… is back with not one but two new albums – a solo effort called Art Age Official, which is low on fabulosity and high on screeching, and PLECTRUMELCTRUM, which oozes fun, steaming sexuality and emotionally-wrought/raw glam rock. PLECTRUMELCTRUM is audiogasmic proof of what makes Prince the music genius he is. A man who can reinvent himself from the 70s to now and still sound relevant. [Sidenote: Is Prince the male Madonna? Must explore this further…]
3RDEYEGIRL, as they like their name stylised, is Prince's current backing band and a girls-only trio consisting of a Canadian guitarist, American drummer and Danish bassist. Together, their collab is a funk-rock mash-up that's likely to reinvent Prince for modern audiences and turn the ladies into household names. With all 12 songs on PLECTRUMELCTRUM written by Prince, there's a kind of silliness and childlike quality at play in the rock. You'll find it on the stand-out tracks – RAW, PRETZELBODYLOGIC, BOYTROUBLE, FIXYOURLIFEUP and STOPTHISTRAIN.
DID YOU KNOW? Since 1978's For You, Prince has made over 30 albums. Impressive!
RATING: 7 out of 10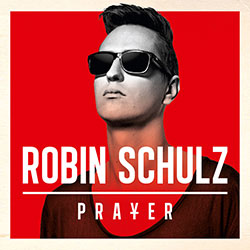 ROBIN SCHULZ – PRAYER
Sunglasses hide a multitude of sins but in German DJ Robin Schulz's case, it's just him trying to look cool. Not that he needs to try. The hottie's a great mixmaster and he's recently found a degree of international fame thanks to his remixes of Waves by Mr Probz as well as Prayer In C from Lilly Wood & The Prick. Ok, so I know you're going "ok but we still don't know who he is". Fret not, pretty ones. On the need-to-know list are the fact that Prayer is Robin's first album, he's still a young'un at 27 and he's a house-head so this is dance music that's more for chill room vibes than thumping club dancing.
Other than Waves and Prayer In C, which are both on Prayer, house fanatics will definitely want to listen out for the radio edit of We Don't Have To Take Our Clothes Off from Lexer & Nico Pusch, Sun Goes Down from Robin himself featuring Jasmine Thompson on lyrics, Never Know Me (Robin again, with Dansir), Summer Nights from Scheinizzl & Chroph featuring David Lageder (good luck pronouncing those names!) and then one to watch out for/a future dancefloor hit: Robin's remix of Coldplay's hit A Sky Full Of Stars. We predict you'll hear a lot more of his house-y take on this rock classic. The only criticism is that at 20 tracks, the album starts sounding a bit repetitive.
DID YOU KNOW? He's taken. Robin thanks his girlfriend and his mom in the album's sleeve. What a mensch!
RATING: 6 out of 10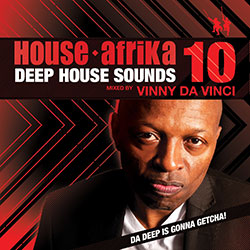 HOUSE AFRIKA – DEEP HOUSE SOUNDS 10, MIXED BY VINNY DA VINCI
And speaking of house music, here's a local version, mixed by a man who needs no introduction to local dance fanatics. A man who's partially responsible for the popularity of house music in Mzansi today. Vinny Da Vinci, who may just be the godfather of house music in South Africa, is however saying goodbye with volume 10 in this phenomenally popular series. The Deep House Sounds from House Afrika, a label he co-owns, has been going since 1999. And while Vinny's still a MetroFM DJ, he's going out with a sizzling, sensual bang here.
Deep House Sounds 10 offers 13 super sexy tracks that imbue deep house with a hint of an afrobeat. It's hard to pick a stand-out track here and the album demands long, languid – and repeated – listening for a chilled yet upbeat audio experience. But we'd recommend Memento from Owen Jay & Melchior Sultana featuring Myrkle Anthony, Days In The Disco (the Rocco Vocal Mix) from Steve Paradise featuring DD Klein and Deeply Uncomfortable from Scott Grooves. Best enjoyed with the lights down low and base up high.
DID YOU KNOW? Vinny got his start DJing at high school functions in Pretoria.
RATING: 7.5 out of 10